05.28.16
Gemini version available ♊︎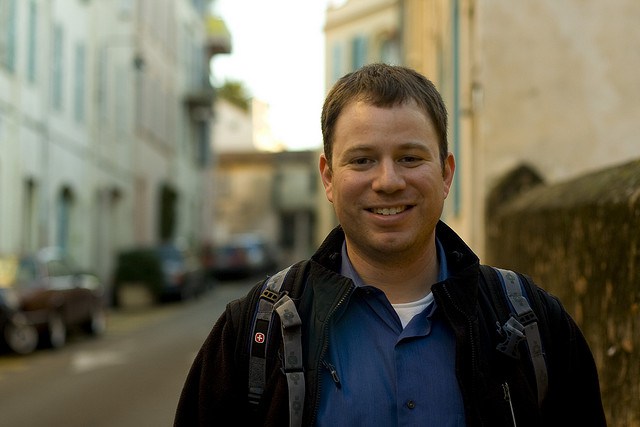 Summary: Both an Indian activist-lawyer and a widely-recognised author from the US explain to Indians why over-reliance on patents — and acceptance of patents on software in particular — is a very bad idea
Software patents refuse to die for good in India. We have seen for nearly a decade now how companies including Microsoft and IBM try to impose software patents on India, either directly or indirectly.
It should be obvious to Indians who would really benefit from software patents on India. For those who are not sure yet, a very good article from Mishi Choudhary (as usual) has just been posted in the Indian media (in English) and here are some portions of her argument:
If mathematics were patentable, there would be less mathematical innovation. Only those who are rich enough to pay royalties, or those who benefited from government subsidies, or those few who were willing to sign over the value of their ideas to someone richer and more powerful than themselves, would be permitted access to the world of mathematical ideas.

Theorems build upon theorems, and so the contributions of those who could not pay rent – and all the further improvements based upon those contributions – would be lost.

For more than a quarter century, beginning with a few stalwart thinkers and exponentially increasing in size and influence, a movement to build computer software by sharing – for software to be studied, improved, and shared again – has revolutionised the production of software around the world.

[...]

Free software operating systems now power everything from cellphones to home appliances to supercomputer clusters. There is no major or minor computer hardware architecture, no class of consumer electronics, no form of network hardware connecting humanity's telephone calls, video streams, or anything else transpiring in the network of networks we call "the internet" that doesn't include free software.

[...]

If you believe in innovation and not monopoly of ideas, join us in our battle against software patents. SFLC.in has been leading the efforts in India to protect the software industry and the start-up ecosystem from the dangerous implications of patenting software. Despite the government of India's extremely clear stand on the issue; we are facing pressure from incumbent old software giants, multinational corporations and lawyers.

Software patenting is not in the Indian national economic interest. "Software", as Bill Gates used to say, "is an IQ business". When non-Indian firms can get software patents in India, the effect is to hobble the Indian IQ advantage. All we will get is floodgates of litigation and money to be made in exchange of lawyers' time; no wonder we are facing resistance from other lawyers in our community.

As research reports on the subject show more than 90 per cent of software patents awarded in India, before the rectification imposed by the new guidelines, were issued to foreign corporates. Patenting software makes no more sense than patenting mathematics, which is why the Patent Act Section 3(k) says what it does.

The government of India should stick to its Digital India and Make in India agendas, which do not need the crutches of a broken patent system.
The following very good article from Mike Masnick (also well explained/argued, as usual) was published last night to remark on India's (or the government of India's) false perception about patenting, noting:
As India has been revamping its patent policy, there had been some serious concerns about broadening patent subject matter eligibility to include software and business methods. Earlier this year, however, the Indian Patent Office clarified that it would not allow patenting of just straight software patents. And that's good.

But, it appears that that overall push to expand patents in India is still on a dangerous path, based mainly on some longstanding, but flat out incorrect, myths about patents and their impact on innovation. That link is to a story by Anubha Sinha, noting that it's clear that the new plans are designed to benefit giant corporations at the expense of the public, in part by sticking to the myth that if patents are good for innovation, stronger patents must be better — ignoring that restricting the rights of the public has a real cost.

[...]

This is unfortunate — and it's also a reason why I've argued we need to move away from calling them "limitations and exceptions" and towards what they actually are: the public's rights. The intellectual property laws, themselves, are "limitations and exceptions" on the public's right to use these things.

Unfortunately, when you don't have much experience with these issues, and you just think that all patents are good and spur innovation, you miss out on how much damage to innovation and the public can be done with a patent regime that goes too far in restricting the public's rights.

The other big myth is that "patents = innovation." As we've noted for years, a rather unfortunate fact is that politicians (and, too often, academics) without a way to accurately "measure innovation" fall back on the easiest thing they can do: count patents. But the number of patents is not a proxy for innovation and in fact is quite misleading. But, because patents are countable, it becomes a metric that everyone keys off of. And we've covered how China, for one, has recently embraced a massive increase in patenting, proclaiming to the US that it's no longer a "pirate nation." But, of course, in the process, it's turned into a giant patent troll, using those patents to punish foreign competitors. But the actual patents that China has been getting, even as the numbers go way up, have been mostly junk.
India now makes a lot of the world's software, so if we can keep software patents out of India, developers everywhere would benefit. █
Permalink
Send this to a friend