06.06.16
Gemini version available ♊︎
Agents of corporate empire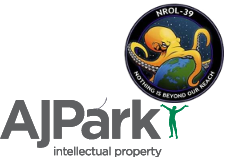 Summary: Australia and New Zealand are under attack by patent lawyers who serve large multinational companies rather than Australians and Kiwis
NAMING and shaming misleading firms is not rude but necessarily. For a number of years we have mentioned the role AJ Park played in the propaganda of Microsoft and IBM (pushing software patents into New Zealand and recently we showed how Shelston IP was doing the same thing in Australia.
"They obviously want what's bad for their country but good for themselves (law firms)."Shelston IP is at it again (reposted last night) and AJ Park, the lobbyists for software patents in New Zealand for quite some time (at least half a decade,say that the patent office (IPONZ) is granting software patents, in spite of the rules. This is a bit of wishful thinking and an effort at self-fulfilling prophecies again (inducing defeatism within the opposition). We see lots of it in the US, post-Alice. To quote AJ Park: "One of the hotly-debated topics during New Zealand's patent law reform was the extent to which patent protection should be available for computer-implemented inventions. There is a widely held belief that we now have a ban on software patents. So how did the Intellectual Property Office of New Zealand (IPONZ) issue a software patent under the new law that bans them?"
They even use the term computer-implemented inventions (CII), which is an attempt to dodge the term software patents. The EPO used to be doing that and right now it prefers using the term "ICT" to dodge the term software patents.
Watch out and be careful of propagandistic patent lawyers. They obviously want what's bad for their country but good for themselves (law firms). They'll cherry-pick anything which serves their selfish agenda. █
Permalink
Send this to a friend