06.27.16
Gemini version available ♊︎
A weak and/or incompetent EPO would harm everyone in the world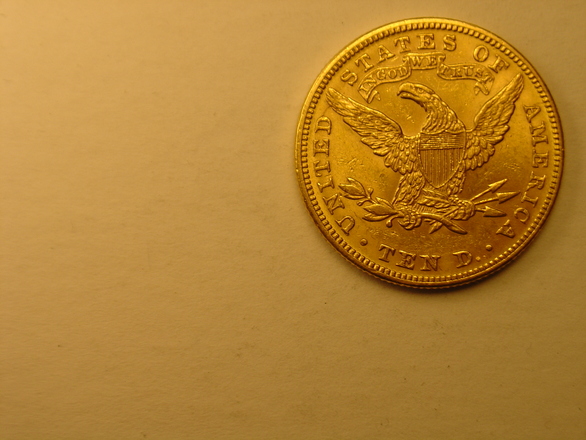 Summary: A short story about how and why we ended up writing so much about the European Patent Office (EPO) and the impact beyond Europe
THE EPO has become a subject of considerable debate and focus here. It started around 2014 after we had primarily focused on the US patent system, the USPTO.
For those who have not been reading the site since its inception, here is a short introduction.
I had been a GNU/Linux advocate well before this site existed and an opponent of software patents (not patents as a whole) for a little longer than that. People who have themselves developed software don't find it difficult to understand why copyrights, not patents, are suitable protection for one's work (protection from plagiarism, misuse, misattribution, and so on).
The earliest goal of the site, back almost 10 years ago, was to end the software patents assault by Microsoft against GNU/Linux and Free software in general — an assault which began if not publicly culminated with the Microsoft/Novell patent deal. Novell took several years to decline after this deal and ultimately, unsurprisingly, Microsoft grabbed Novell's own software patents, in a joint takeover along with Apple, Oracle, etc. These companies do not want Linux and Android to succeed, not without them being heavily taxed by the proprietary software oligopoly (Microsoft, Apple and Oracle still have ongoing patent/copyright fights against Android).
Apple's attack on Linux (through Android) officially began in 2010, whereupon we wrote a great deal about Apple and shortly afterwards Oracle joined this war. It had already shown some hostility towards Red Hat, just shortly before the Microsoft/Novell deal in 2006.
For those who are not yet seeing a pattern, let it be spelled out clearly; the rise of Free software and GNU/Linux gave power to new actors such as Google, which made proper use of Free software in order to build back- and front-end stacks (databases, operating systems, AI, Web servers and so on). This meant that gadgets-selling giants, database giants, operating systems giants/monopolies etc. that were and still are proprietary (e.g. iOS, Mac OS X, Oracle, Windows) needed to either crash/crush emergent forces or tax them, using either patents or copyrights (this goes back to 2003 with the Microsoft-backed SCO assault on Linux).
Right now, in 2016, the aforementioned issues are unresolved. Microsoft is still attacking Linux (but more cleverly, with shrewdly-worded announcements that brand/frame patent settlements as bundling deals), Apple still has several patent cases against Android OEMs, and Oracle refuses to give up even after 6 years in the courtroom (against Android through Google). The cause of utmost importance here deals not only with software patents anymore but also with some design patents (Apple v Samsung) and copyright on APIs (Oracle v Google).
About 8 years ago we expressed concerns about software patents in Europe due to FRAND lobbying (from companies like Microsoft) and Brimelow's loophole "as such". We thereafter didn't keep a close eye on the EPO for quite some time. Not much seemed to happen, but new kinds of abuses started to emerge and these seemed to be related to the resurrection of the "EU patent" or "community patent", this time under a new kind of name and marketing (equating maximalism with union, unity, universality etc.) accompanied by/with repression of staff and suppression of critics. Even the staff union of the EPO, which had existed for several decades, came under unprecedented (even outside the EPO) attacks.
The reason we now focus a great deal on the EPO is that we have reasonably good understanding of the matters involved. We also have many articles on the subject, which helps us create a cohesive story with a lot of cross-referencing. Our goal now is to help other people (EPO insiders as well as politicians who are outsiders) gain an equally good understanding of why the EPO's management must be chopped laterally and replaced en masse. It is the only way to save the EPO right now. Delegates that make up the Administrative Council probably have a good grip on the current situation, but they are afraid (or tied up by Battistelli's hand on the budget), so they are not likely to do anything. The EPO needs somewhat of a revolution and strikes/demonstrations are steps towards that.
In the coming days we shall have a lot to write about the EPO and we will devote plenty of time and resources to ensure this historic period in the EPO is properly documented. We welcome feedback from readers and we hope that new material will continue to flow in. Now that everyone in the UK (and increasingly beyond) talks about "Brexit" it looks like Battistelli will definitely fail to deliver on his promises. He will be remembered not as a pioneer manager who compromised the rule of law for some 'necessary' reform but as a ruthless tyrant that shattered the EPO's reputation for many years if not decades to come.
The EPO will outlive Battistelli and it is everyone's job, especially at the EPO, to fight for patent quality (i.e. defy Battistelli's 'productivity' obsession or lunacy). Remember that patent offices live or die (or make or break if not perish) based on the value or perceived value of their granted patents, i.e. examination that increases certainty in a court of law. Being an ENA graduate, Battistelli perhaps hopes that his predecessor will be left to deal with the aftermath of his atrocious policies (brain drain, low patent quality, reputation problems). Then the blame might be misplaced. A retired Battistelli would have little or nothing to worry about, but what about patent examiners who are far from retirement? How about retired examiners whose pension will be at risk? Given some upcoming Battistelli 'reforms', many people's pensions are already at risk. This is just bad for Europe's competitiveness across many sectors (medicine, chemistry, physics, telecommunication and many more). As patents get granted and assigned not just to European applicants (only the employees of the EPO are European), this may also means innovation will happen in the courts (lawyers' strategies with patent trolls) rather than in the laboratories. Patent monopolies that are granted for the sake of being granted (artificially elevating some measure of EPO 'output') rather than to promote innovation can retard human progress as a whole. █
Permalink
Send this to a friend