11.29.16
Gemini version available ♊︎
How many patents are enough? A billion? To Battistelli it's all about money (and self-glorifying photo ops), not innovation!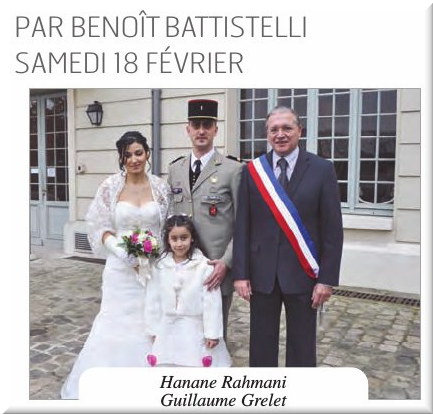 Reference/related: Affaire Bygmalion (Battistelli's political party when he was Mayor)
Summary: The warning signs coming both from the East and from the West, demonstrating the pitfalls of a policy too permissive on patents and thus on litigation
THERE IS A lot to be said today about the EPO and the UPC. The cautionary tale here is what happened in the US and what is still happening/developing in China. Both places fostered patent maximalism, resulting in patent trolling.
The patent microcosm, as expected and as we last noted yesterday, obsesses over whatever can weaken PTAB and strengthen bad patents like software patents (abstract concepts, not devices or chemicals etc.) so it latches onto Unwired Planet v Google right now.
"Who benefits from this? The patent meta-industry, obviously. At whose expense? Everybody else's expense!"Over at the EPO-friendly MIP, Mr. Loney publishes article that says "The Federal Circuit's Unwired Planet v Google decision will lead to more rigorous review of covered business method review petitions by the Patent Trial and Appeal Board and discourage filing" (which is a not good thing). Another new article, this one by Professor Dennis Crouch, demonstrates that the patent troll of Ericsson is doing a lot of damage to patent reform in the US. We already mentioned this the other day, with about two dozen articles from patent law firms that want to eliminate PTAB and return to patent maximalism (and restraint minimalism). These trolls of Ericsson already begin to leave their mark or make an impact in Europe as well, emboldened by the EPO and filing lawsuits in London.
The motivation here is clear to see: less barriers to and more patents in a lot more disciplines. Who benefits from this? The patent meta-industry, obviously. At whose expense? Everybody else's expense!
Over at the EPO-friendly IAM, some time this morning it was claimed that the hotbed of patent trolls, China, is setting the ground for patent chaos in all of Asia. It was separately noted that a Microsoft patent extortion proxy, Intellectual Ventures, will be embracing yet another proxy (it reportedly has thousands of them!) to operate in China. Here is the key part:
All the available evidence points to Intellectual High-Tech KFT being a vehicle controlled by Intellectual Ventures (IV). It has made numerous acquisitions of patents over the last few years – the vast majority from Japanese corporates – and more than a fair few of these have ended up with III Holdings 3 LLC, an entity associated with the third iteration of IV's Invention Investment Fund.

It is possible that there is an IV connection to the CPT transaction too. The Taiwanese company's assignment to HZW is its first transfer of patents to a third party since July 2011 – when it assigned a substantial number of assets to none other than IV. At the time, IV's man in Taipei was Don Merino, who later joined Transpacific IP and is now running his own IP strategy consultancy on the island. It wouldn't be a surprise if some of the same people were involved in getting this deal done.
Great! More patent trolls.
Remember that the number of patents is not a measure of innovation, nor is it a reliable measure of wealth of countries (unless patents are expensive to pursue and cheap to come up with). In China and in the US the quality of patents is truly appalling at times. Software patents, for instance, are not innovative at all; they are a dime a dozen and some are so trivial that it's jaw-dropping.
"Remember that the number of patents is not a measure of innovation, nor is it a reliable measure of wealth of countries (unless patents are expensive to pursue and cheap to come up with)."Earlier this week Benjamin Henrion said that "counting the number of patents is not measuring innovation. And when you start mixing a variable with another one, more meaningless."
He alluded to something from WEF (Switzerland with its patent hype) that said: "This map tells you everything you need to know about #innovation in Europe" (Switzerland likes such maps because they're convenient propaganda for Switzerland).
Henrion and I both know it's nonsense. A lot of patent examiners know that too. As for patent law firms, they probably lie to themselves. As the saying goes, they're paid not to understand (or it's hard to understand something which you're paid to not even wish to understand).
"When you sell patents for a living," I told him, "then patents are the only thing that counts.
He rightly asked "again measuring innovation with patents?"
"Don't take Europe down the path of patent maximalism or we shall all suffer for decades to come (until erroneously-granted patents expire)."Maybe the number of patent lawsuits too will become a false measure of innovation. If so, then the US has a serious innovation deficit because, as even Professor Dennis Crouch's site put it this week, patent lawsuit are shown sharply. To quote the relation to AIA (patent reform in the US half a decade ago): "Prior to the America Invents Act of 2011, the courts allowed plaintiffs to join multiple parties as defendants in a single lawsuit – even when the only relationship between the parties was that they all were alleged to infringe the asserted patent. The AIA blocked those multi-party actions in its non-joinder provision. The result was that the number of lawsuits filed per year rose post-AIA even though the number of accused infringers actually dropped. This also means that anyone looking at trends in infringement actions needs to carefully analyze the data if their time span extends across the AIA enactment date."
The US is cleaning up its act by axing a lot of software patents and it shows. What we learn from this is that the worse the quality of patents becomes, the more litigation takes places (and thus more money goes into the pockets of patent law firms).
Don't take Europe down the path of patent maximalism or we shall all suffer for decades to come (until erroneously-granted patents expire). █
Permalink
Send this to a friend