03.03.17
Gemini version available ♊︎
European Scabs Office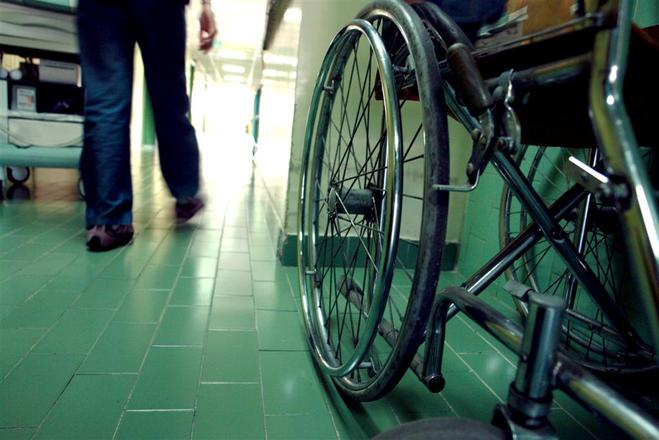 Summary: Mistreatment of employees with disabilities, courtesy of Team Battistelli, which complains about alleged tampering with Battistelli's bicycle in order to justify millions of Euros still being wasted on body-guarding bills (for Battistelli and Elodie Bergot)
THE EPO is a cruel, merciless place. People who are ill receive not sympathy but abuse. The same goes for people who grieve (e.g. death in the family). Any other workplace, assuming it does not enjoy immunity from the law (as crazy as that concept may be), would be sued into bankruptcy.
"Any other workplace, assuming it does not enjoy immunity from the law (as crazy as that concept may be), would be sued into bankruptcy."A separate but overlapping series of ours currently covers medical aspects as well; it speaks of cancer and mentions patents that impact lives and can cause deaths if treated illiberally. As we mentioned the other day, the EPO is warming up to CRISPR (essentially patents on life) and last night we saw yet another article about it. How long can the EPO hold lives hostage? How long can the EPO's management cause suicides among staff and get away with it, dodging accountability and impeding even investigations? It's absolutely astounding what the EPO is allowed to get away with. In any other (normal) institution there would probably be cops all over the place, not in order to investigate (or arrest) staff but to apprehend managers.
Previous articles in this series are as follows:
"Last one heard from within the EPO," a reader told us this week, emphasising that it is yet "to be confirmed," is the following:
In The Hague a new example of "gestion dynamique des ressources humaines" (according to the (shameful) euphemistical expression favored by PD43 [Ms Bergot] which stand actually for "get rid of all sorts of crippled which do not produce like cheap new-comers")

An examiner with handicap (at the EPO for over 20 years and much appreciated by his colleagues) was recently intended to be transferred to pre-classification, since he obviously cannot produce like a hamster in his wheel…

This time, fortunately, it caused negative reaction of staff and possibly led to a back-pedalling by the Administration in view of the reputational damage.
Too late!

At EPO, the number of handicapped staff, skin-coloured colleagues, or even women is by far less than what it is in the outside world in Europe (in any case much below national thresholds imposed by national law-makers to companies operating on their soil).

Hey violating the law is so much fun when you have Immunity to hide behind!

Well maybe there is light at the end of the tunnel as French National Front leader Marine Le Pen has lost her right to parliamentary immunity in the country after MEPs decided to allow French prosecutors to take legal action over her use of graphic images of IS killings on Twitter.

Is Battistelli, Topic and Kongstad getting nervous when reading this headlines about Marine Le Pen? Could investigations and prosecution stop those 3 inglorious bastards? Do you see the sword of Damocles hanging over their of heads? Only time will tell.
We are currently pursuing and trying to get a hold of truly nasty letters from Bergot to disabled employees. We know that these exist.
We certainly hope that by the time we finish our long series of posts there will be legal proceedings against the culprits. The above-mentioned Vice-President, Željko Topić, already faces corruption indictments in Strasbourg, but justice is far too slow and innocent (sometimes even handicapped) people suffer a lot. We continue rely on input from readers/insiders. With enough truth out there (compelling evidence), justice will eventually have to be served. █
Permalink
Send this to a friend