06.26.17
Gemini version available ♊︎
"Voter suppression is a strategy to influence the outcome of an election by discouraging or preventing people from voting. It is distinguished from political campaigning in that campaigning attempts to change likely voting behavior by changing the opinions of potential voters through persuasion and organization. Voter suppression, instead, attempts to reduce the number of voters who might vote against a candidate or proposition.
"The tactics of voter suppression range from minor changes to make voting less convenient, to physically intimidating prospective voters, which is illegal. Voter suppression can be effective if a significant amount of voters are intimidated or disenfranchised."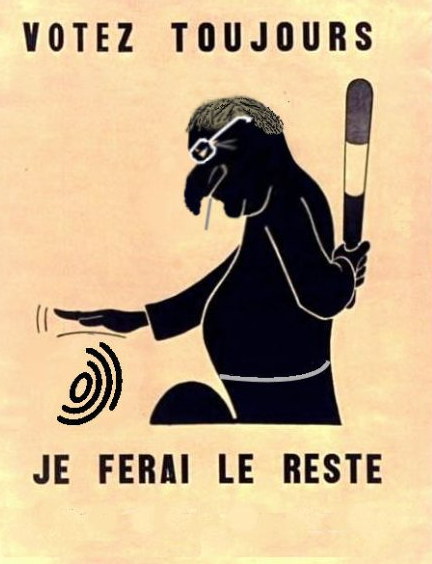 Summary: In spite of the dirty tricks employed by Team Battistelli, staff managed to guard the integrity of the staff committee and vote for a strike; the dirty tricks, however, will not and should not be forgotten
LAST WEEK we wrote about how EPO management had attempted to undermine democracy by changing the rules to better suit Battistelli (e.g. help him put his 'moles' inside the staff committee, just like the disciplinary committee). This kind of election rigging failed spectacularly, but people will not forget what happened.
Days later there was strike ballot rigging — rigging in the sense that EPO management went out of its way to suppress turnout, knowing that (as per Battistelli's restrictions on strikes) low turnout would effectively invalidate the vote. Well, they failed spectacularly again. As a reader put it:
The Office used the following tricks to prevent the strike ballot to reach the necessary quorum of 40%:

the Office organised the ballot as a paper vote instead of as an electronic vote, so that employees had to go to voting stations (which takes more time)
there was no email reminder saying that there was a ballot
there was no visible information in the buildings indicating that there was a strike ballot
the information that there was a strike ballot was not visible on the intranet main page, it was rather hidden. In order to find information about where the voting stations are, one needed to go to the DG4 intranet page. Even there was only a tiny link leading to the ballot page.
employees were hindered by security staff from distributing leaflets indicating that there was a strike ballot
the Staff Committee had no possibility to inform the staff by email (the use of email is restricted to a maximum of 50 recipients)

But we still made it! The quorum of 40% was surpassed by 0,5%.
So much for "social democracy" at the EPO. Secret ballots, secret pages, and restrictions on communication regarding the ballots. And later they wonder why the EPO is viewed (by both outsiders and insiders) as rogue? █
Permalink
Send this to a friend