07.13.17
Gemini version available ♊︎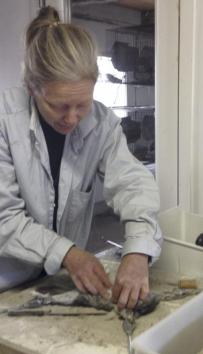 Summary: With new top-level leadership at the European Patent Office (EPO) — as envisioned for the middle of next year — people wonder aloud what might happen next
THE changes at the EPO are already happening, at least management-wise albeit not necessarily 'in spirit'. In other words, it's not clear if the management style or the policies are going to change any time soon. That remains to be seen…
Yesterday, IP Watch said that "Kongstad [...] has been branded "Battistelli's protector" by one critic," referring to Techrights. At the end of summer Kongstad will make his way out, leaving Christoph Ernst to 'supervise' Battistelli for about 9 months. It's not conceivable — pardon the pun — that Ernst will get a grip on Battistelli within 9 months, which likely means that Battistelli will have free rein until next summer (when he is expected to leave).
To quote IP Watch (from yesterday's article):
The successful applicant's contract terms will have to be negotiated with the AC chairman, the vacancy notice said. Christoph Ernst, a member of the AC for Germany, was elected at the 28-29 June AC meeting to replace current chair Jesper Kongstad of Denmark in October, a Kluwer UPC News blogger posted on the Kluwer Patent Blog on 6 July. It cited a comment by German legal website JUVE that Ernst is a moderate critic of Battistelli who has questioned several of the president's reforms. Kongstad on the other hand, has been branded "Battistelli's protector" by one critic.

[...]

In her 30 June response, Elżbieta Bieńkowska, EC internal market, industry, entrepreneurship and SMEs commissioner, said the EPO is an independent international organisation "without any organic link with the EU per se." The EC has observer status but isn't involved when personnel, disciplinary, appointments and other human resources matters are being discussed, she said.

Nevertheless, given the EPO's role in the administration of the unitary patent, the EC "has a direct interest in the social situation," notably for fundamental social rights and "serene social dialogue." She pointed to "positive" signs such as the 16 March AC meeting where Battistelli drew specific attention to efforts under way since 2016 to improve the social situation, and the office's 2017 social agenda focus on more directly involving staff at various stages of projects.

The EC will continue to urge the EPO, and in particular its EU members, "to ensure true and balanced social dialogue," she wrote.
That has never worked however. We wrote about this last week.
When Battistelli "starts looking for a new job," said this new comment, "will he include [suicide statistics] in his resume?"
We don't know if Battistelli plans to retire or maybe find some role in a UPC 'fantasy' job (fantasy because the UPC's future is anything but certain). As for Kongstad, he and his wife already converted their mansion into a chinchilla slaughterhouse, so they'll probably cope with his unemployment. Both, in our opinion, are at least partly culpable or responsible for at least some of the suicides; they repeatedly suppress investigation of these.
Here is the comment from yesterday:
As we all know, to manage effectively, you need statistics, lots of them.

As we all know, within the international circles of top managers, Silverback Alpha Males compete so see which of them are most effective, in achieving their respective cost-cutting goals.

The mention of suicide stats at the EPO overtaking those of France Telecom gave me an idea. As a measure of the effectiveness of cost-cutting, how meaningful are they, to those on the look-out to employ a top manager? In particular, when BB [Battistelli] starts looking for a new job, will he include them in his resume?
The one positive thing about the whole Battistelli saga is that it helped exposed toothlessness of various other branches of governance, not just national but also EU-wide and even international (such as ILO). We intend to delve deeper into these dimensions later this summer when news is generally slow and thus there's more time to research things. █
Permalink
Send this to a friend