10.14.17
Gemini version available ♊︎
The US Supreme Court (SCOTUS) may 'rubberstamp' PTAB pretty soon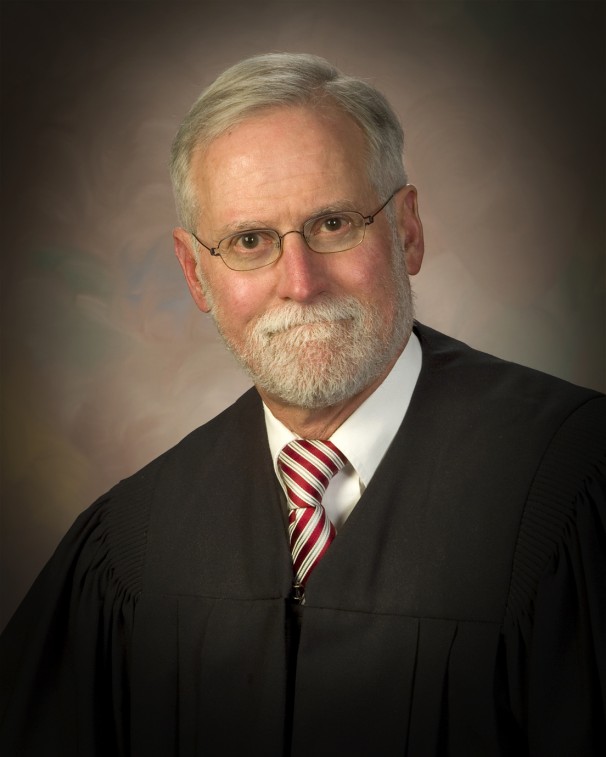 Judge William Bryson, by his own words, wonders "whether the Tribe should be joined as a co-plaintiff in this action, or whether the assignment of the patents to the Tribe should be disregarded as a sham."
Summary: The Patent Trial and Appeal Board is still widely defended, except by the patent microcosm which likes (and profits from) patent trolls and litigation Armageddon
THE latest news about immunity [1, 2, 3] from the Patent Trial and Appeal Board is quite positive. The latest news is, politicians have begun intervening. Now judges too are asking 'funny' questions, alluding to a "sham" or scam. This judge, as per this report, seems to be reading critical analysis of the anti-PTAB 'hack' used by Allergan.
To quote the key passages:
The six patents protect the blockbuster drug Restasis, a treatment for dry eyes which earns $1.5 billion in annual revenue. Generic drug companies have challenged the Restasis patents, through both IPRs and federal court litigation. Allergan agreed to pay the St. Regis Mohawk tribe $15 million annually as long as the patents are alive, because the company believes that the tribe will be immune to IPR under a legal principle known as sovereign immunity.

Allergan's tactic has come under fire from the tech sector, from Congress, and perhaps soon, from a federal judge.

[...]

The legal battle between Allergan, Teva, Mylan, and two other generic drugmakers came to a head in August 2017, when a week-long bench trial was overseen by US Circuit Judge William Bryson. (Bryson, an appeals court judge at the US Court of Appeals for the Federal Circuit, was sitting by designation in the Eastern District; this is a common practice for appeals judges to gain trial experience.) Final briefs were filed in the case on September 20, and Bryson has yet to render a decision about whether or not Allergan's patents are valid and infringed.

[...]

The judge ordered Allergan to provide all documents relating to the patent assignment and ordered both sides to file briefs addressing the question of "whether the Tribe should be joined as a co-plaintiff in this action, or whether the assignment of the patents to the Tribe should be disregarded as a sham."
Even IAM, a supporter of patent aggressors, is asking 'funny' questions like: "How can Allergan grant anyone a license to use Restasis patents when it does not own them?"
Exactly.
The matter of fact is, this entire incident served to discredit not PTAB but those who criticise PTAB and try so hard to dodge it (to the point of exploiting immunity of Native American tribes).
"The matter of fact is, this entire incident served to discredit not PTAB but those who criticise PTAB and try so hard to dodge it (to the point of exploiting immunity of Native American tribes)."Why even mention discreditisation? Because ahead of a SCOTUS case there are many attempts — always by the patent microcosm — to scandalise PTAB in an effort to scuttle it. Watchtroll, for example, continues to attack PTAB almost every day now (this is one of the latest examples). The patent trolls' lobby, sometimes pretending to be a "blog", keeps trying to generate negative publicity about PTAB. Here is Watchtroll coming out in defense of patent trolls such as Blackbird Technologies [sic].
Watchtroll is now attacking publications that say the truth about trolls, which are bad, and about PTAB, which is very good because it helps annihilate low-quality patents and trolls.
As expected, Patently-O has common goals with Watchtroll and it continues cherry-picking the unusual cases where the Federal Circuit (however rarely) disagrees with PTAB. Here is the latest:
After being sued for infringing Fast Felt's U.S. Patent No. 8,137,757, Owens Corning retaliated with a petition for inter partes review. Although the PTO instituted the IPR, the PTAB eventually determined that the claims were not obvious — i.e., that "Owens Corning had failed to show obviousness of any of the challenged claims." On appeal, the Federal Circuit has reversed — holding that under a proper BRI claim construction, that the claims are obvious.
As a reminder, the Federal Circuit agrees with PTAB about 80% of the time — not a statistic the likes of Watchtroll or Patently-O would wish to share with their readers.
Mind this new upcoming event from the Illinois Institute of Technology. The headline says "The Power of PTAB: The New Authority in Patent Law" and here are some statistics:
This one-day conference examines the rise of the Patent Trial and Appeal Board, which is on pace in 2017 to set a record of deciding over 2,000 inter partes reviews (IPRs) initiated by parties challenging the validity of existing patents.

The public conference will convene leading patent academics, patent attorneys from law firms and corporations, and PTAB judges to examine many facets of the PTAB's expanded powers under the America Invents Act, including those related to PTAB procedures, claim construction and decisions. This conference is ideal for all patent attorneys.
PTAB is incredibly popular among technology companies. This is why some of them support campaigns in support of PTAB.
The CCIA's Josh Landau has in fact just continued (2 days ago) his good series in support of PTAB — an important apparatus which helps eliminate software patents.
From the latest part:
Assuming, as I think will be the case, that IPR survives Oil States and that sovereign immunity doesn't render IPR ineffective, the question becomes: what's next? While IPR is a generally fair and effective procedure, what changes could be made to continue to promote IPR's role as a fair and efficient way to provide a second-level review of issued patents?

[...]

Beyond actions the PTO can take, Congress could improve IPR in a number of ways.

First, in the event that the Supreme Court decides in SAS that the PTO's interpretation of the statute does not receive deference, Congress could amend the statute to make clear that the PTAB can institute on less than all challenged claims in order to promote efficiency of the proceeding.

Second, with the covered business method (CBM) proceeding sunsetting in the near future, Congress should consider whether to incorporate challenges to subject-matter eligibility, written description, enablement, and indefiniteness into IPR. Expanding IPR to include these types of validity concerns would help petitioners place all their challenges to a patent's validity into a single place, rather than challenging prior art validity at the PTAB and then challenging the patent's eligibility and clarity in district court, as is currently the case.

IPR has had a good first five years. In five year's time, I hope to see a similar post showing how improvements have cemented IPR's place as an efficient, effective way to adjudicate all forms of patent validity.
As we said before (many times in fact), we expect SCOTUS to defend PTAB and therefore further cement its place in the system. But nothing should be taken for granted. █
Permalink
Send this to a friend