12.03.17
Gemini version available ♊︎
Photo source: Daniel's official homepage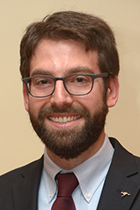 Summary: The patent reform-hostile and software patents-friendly Patently-O has a new essay/article whose core premise is weak if not altogether flawed
THE BLOG known as Patently-O is influential. It's also quite popular among the patent microcosm, so ignoring it altogether would not be wise. But Patently-O is not objective; it just tries to appear so, albeit the people who run it have vested interests.
The other day this blog (re)published some essay from Daniel H. Brean, who uses TRIPS (in its own right an injustice) to do gymnastics in logic and assert that Alice ought to be left behind. Brean's core argument, to put it bluntly, is totally nonsensical considering the fact that the vast majority of the world (bar China perhaps) has already banned software patents and thus the US should follow suit. If anything, Alice puts it in closer alignment or cohesion with TRIPS. From Brean's essay:
The fact that at least some computer-implemented business methods are patent eligible in the U.S. itself suggests that the field is technological, even if many methods in the field ultimately fall short on inventive merit. Eligibility at the threshold is a long way from patentability, and what Alice would view as mere computerization of a well-known business process will rarely be inventive enough to be patented as a novel, nonobvious process. But arranging and employing computers and software for practical business purposes is nonetheless a technological endeavor that brings such methods under TRIPS' protections.

As the United States considers more changes to the availability and enjoyment of patent rights, it should end this discrimination in favor of technology-neutral practices or reforms.[xv] Otherwise, it sets a precedent of singling out disfavored technologies for disadvantageous treatment on a country-by-country basis, which could undermine the international patent law harmony that TRIPS is intended to facilitate.
What a laughable argument. Putting aside the apparent misunderstanding of how software works, it wrongly assumes that the entire world must follow the US rather than the US following everybody else (more than 200 countries). But being anti-Alice, this essay perfectly suited Dennis Crouch's agenda. He'll never ever speak against software patents and the last time he published a piece sceptical of software patents it was about half a decade ago (and merely a rare guest). The other day he shared this graph about basis of rejection of applications. It suggests that "obviousness" is surging:
The USPTO released a new data set of office action rejections, including an action-by-action breakdown of the basis for each rejection and the prior art relied upon. The first chart below shows the frequency that obviousness and anticipation rejections are found in office actions. The shift since 2009 is quite interesting — obviousness rejections are up significantly following KSR while anticipation rejections are way down.
A lot of applications are nowadays being rejected based on Section 101 (inspired by Alice), but the graph does not show this. Either way, another week passes with another pro-software patents piece from Patently-O. Do not believe for a second that this blog (or Crouch for that matter) is objective. We already said that six years ago. █
Permalink
Send this to a friend