12.14.17
Gemini version available ♊︎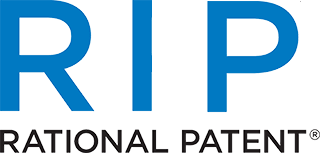 Summary: RPX continues its gradual collapse and patent trolls fail to find leverage now that software patents are kaput and patent opportunists struggle to access Texan courts
THE demise of patent trolling in the United States is measurable, e.g. based on number of filings/lawsuits. Nobody disputes that patent trolls were on the decline even before TC Heartland, which will further accelerate this demise. Quite a few trolls went bust. We wrote about that.
The collapse of several major trolls means lack of demand for so-called 'protection' (for the rich) from trolls. In fact, by its very nature, RPX requires a climate of fear and litigation in order for it to gain money, so it's no surprise that RPX has been dying for a while. Executives were leaving. There was turmoil. Now, based on IAM, RPX is up for sale. It's not good news for RPX; rather it's indicative of a failure, shortly after RPX pondered China as a contingency plan. To quote:
Amster was replaced by former General Counsel Marty Roberts amid a spate of senior changes at the company including former executive vice president Mallun Yen's elevation to the board.

[...]

In 2016 the company's leadership was thrust into the spotlight when activist investor Mangrove Capital Partners wrote an excoriating letter to RPX's board criticising management and calling for significant cost-cutting measures. Mangrove's letter also referred to RPX's 2015 acquisition of discovery management business Inventus Solutions for $232 million as a "costly mistake". At the time of RPX's offer, Inventus was the subject of private equity interest and some critics privately contend that the patent business paid too much. That might mean that any successful bidder would look to quickly dispose of the Inventus business to free up some cash to pay down acquisition debt.
The demise of software patents means the end of various patent trolls, many of which rely purely on such patents. RPost is the latest example (a patent troll that had products many moons ago) and here's a new report about its loss in court:
Scottsdale-based GoDaddy Inc. received a final win today in a lengthy patent infringement case that sets a precedent for similar "patent troll" claims against other technology companies.

The win came after the U.S. Supreme Court declined to hear a patent litigation case this morning between GoDaddy and RPost Communications Ltd., the Los Angeles-based creator of the RMail secure and certified electronic communications company that also is a patent-holding company.

RPost claimed GoDaddy's email marketing product infringed on a broad patent regarding how email works, including how email bounces back when sent to an address that is no longer active.
We expect — as already noted at the top — TC Heartland to have a profound impact and to deal a final blow to practices such as these. Relying purely on patents (when there's no product to offer) makes one a troll and offers no benefit to society or even to industry. █
Permalink
Send this to a friend