03.08.18
Gemini version available ♊︎
China as a nation does not demonstrate the value of patent maximalism (unless you're a lawyer looking for a quick buck/yuan)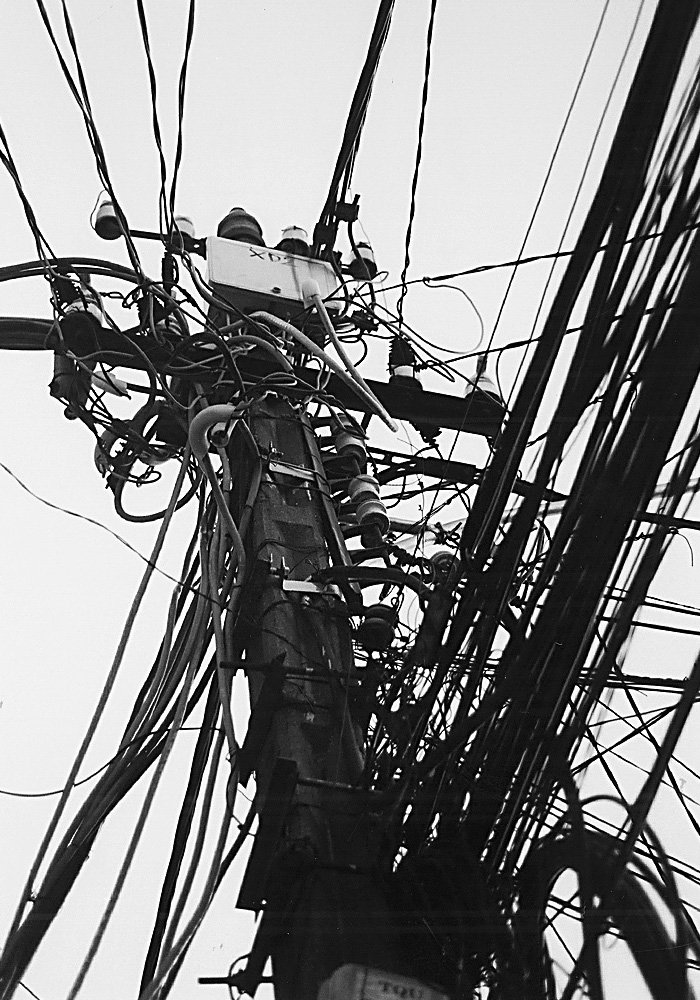 Quantity alone is a rather poor measure of value
Summary: China and its neighbours to the east are far from friends (contrary to shallow beliefs that are ubiquitous in the West) and their different patent policies serve to show that, if anything, patent restraint pays off
THE Japanese market and JPO made the news quite a few times recently, initially because of SEP policy and then some Japanese companies. IAM, the patent trolls' lobby, did everything it could to spin what had happened (we wrote some rebuttals) and right now it downplays — yet again — the patent trolls (IAM still calls them "NPEs") problem by looking at a country which barely has any. Earlier this week IAM wrote:
In their heyday, NPEs often saw companies from Japan with big product businesses as easy prey: they were conservative, defensive and did not like confrontation; so accuse them of patent infringement and the likelihood is that they would pay to make the threat of litigation go away. That's why Japanese businesses were always towards the top of the rankings as defendants in NPE suits.
Japan and Korea are mostly victims of trolls from abroad, not domestic trolls. It's hard to even think of any famous trolls from Japan and Korea.
"Japan and Korea are mostly victims of trolls from abroad, not domestic trolls."Last week Canon made the news because it had become aggressive with patents in the US (which is rare), only a few months after Canon had joined OIN, which is incidentally a bullies' club (some of its largest members are aggressive with patents). The total number of lawsuits/defendants was revealed by IAM when it wrote that "Canon's big US patent attack last week is unlikely to represent a new licensing strategy, but other recent suits filed by Japanese companies State-side may well indicate changing views."
From the blog post it turns out that the approximated number, 50, was pretty close:
In all, 48 firms are named in an ITC complaint Canon filed on 28th February – 14 of these are corporations domiciled in China, Hong Kong or Macau. According to a representative patent complaint, the defendants import replacement toner cartridges which are compatible with Canon and HP brand laser printers. In turn, Canon has asserted at least seven cartridge-related US patents against each respondent at a range of district courts, in states including Delaware, California, Arizona and Texas. It is very unlikely that Canon has any desire to grant these types of entities a revenue-bearing licence. Instead, the chances are that it would rather see them shut out of this particular sector to protect its cartridge business.
A few days ago in a press release [1, 2] they called themselves "Canon U.S.A." in order to sound American (they're Japanese). They should rename/rebrand as "Canon Litigation", for that's what they're reduced to now.
Meanwhile in China, where there's a patent trolls epidemic (nobody would deny it at this point), blame is being put by US patent maximalists. Everything they dislike is being blamed in China (by default) as if only China competes with the US. In reality, it's similar to the constant Russia-blaming tactics (in defense, not economic aspects). And it's getting boring. It has gotten so boring in fact that we stopped tracking particular patent maximalists whose output is constant China blaming, China envy etc. Here's one of them stating: "If the next generation of American children want to be engineers or scientists, they will have to learn Mandarin" (complete nonsense!).
This sort of alarmist propaganda has become very commonplace among patent maximalists. Their agenda is pretty obvious to see. They basically say, "hey, look at China rising; that must mean that its lenient patent system is behind all that and therefore we must undo all the reforms and grant patents by the millions!"
Over at Watchtroll several days ago (Sunday) there were two articles about patents, one in which Paul Morinville continued the China obsession (as if the US only has patents and nothing else) and David Kline bemoaned the price of patents: (they're pretty cheap in China, which devalues the very concept of a patent)
Making the patent system inexpensive invited everyone's participation. In the words of Englishman John Standfield, quoted in an 1880 issue of Scientific American: "The cheap patent law of the United States has been and still is the secret of the great success of that country."
This leads to China-style saturation of patents and ultimately devaluation thereof. Do we really want that? Scarcity of patents is what makes them worth pursuing and keeping. Abundance of patents may be China's 'hack' for discrediting accusations that it is "stealing", "ripping off", "pirating", "knocking off" and so on. China just floods the market with patents, irrespective of the long-term consequences.
The same author (as above) later defended patent trolls, so we pretty much know where he comes from and where he chooses to post (Watchtroll is just about the most extremist site in the patents domain). As we shall show in a few days, Watchtroll is back to attacking judges. It's getting pretty ugly again.
Last but not least, consider where Yahoo's founder (Yang) came from. He was born in Taiwan as Yang Chih-Yuan and he created a massive US corporation with hard work and technical edge. Microsoft destroyed his company (which he attempted to save amid Microsoft's sabotage) and now the patents are up for sale. As it turns out, Samsung has just wasted money on a pile of software patents that are likely not valid after Alice. As IAM put it earlier today:
Altaba, the holding company that was formed to sell off former Yahoo! assets, has transferred a patent portfolio to Samsung Electronics, in what looks to be its second small-scale disposal.

USPTO records show that the transfer was made in late February. The assignment includes nine US patents and two applications. If there are any foreign counterparts involved, they're not mentioned in the documentation. A brief review of the titles suggest that they cover inventions related to augmented reality (AR) technologies ("Reconfiguring reality using a reality overlay device"; "Virtual notes in a reality overlay").

The move is the first made by Altaba since it brought in former RPX executive Paul Reidy to lead its patent monetisation effort last December. It comes five months after Altaba's first patent disposal in September, which saw Eureka Database Solutions, an affiliate of Dominion Harbor Group, pick up 25 patent assets related to search. It is unclear whether that deal was brokered by Houlihan Lokey, the firm originally appointed to find a buyer for the whole portfolio
Samsung is generally not aggressive with patents, so we're assuming that it pursues patent peace or cross-licensing with the above acquisition. With the exception of China and perhaps also Singapore, east/southeast Asia isn't renowned for patent aggression. Considering the financial prosperity in Japan and South Korea (China is low on a per capita basis), that ought to give the US something to think about. Is patent maximalism desirable at all? █
Permalink
Send this to a friend