04.09.18
Gemini version available ♊︎
Any attempts to obstruct the process have thus far been a spectacular failure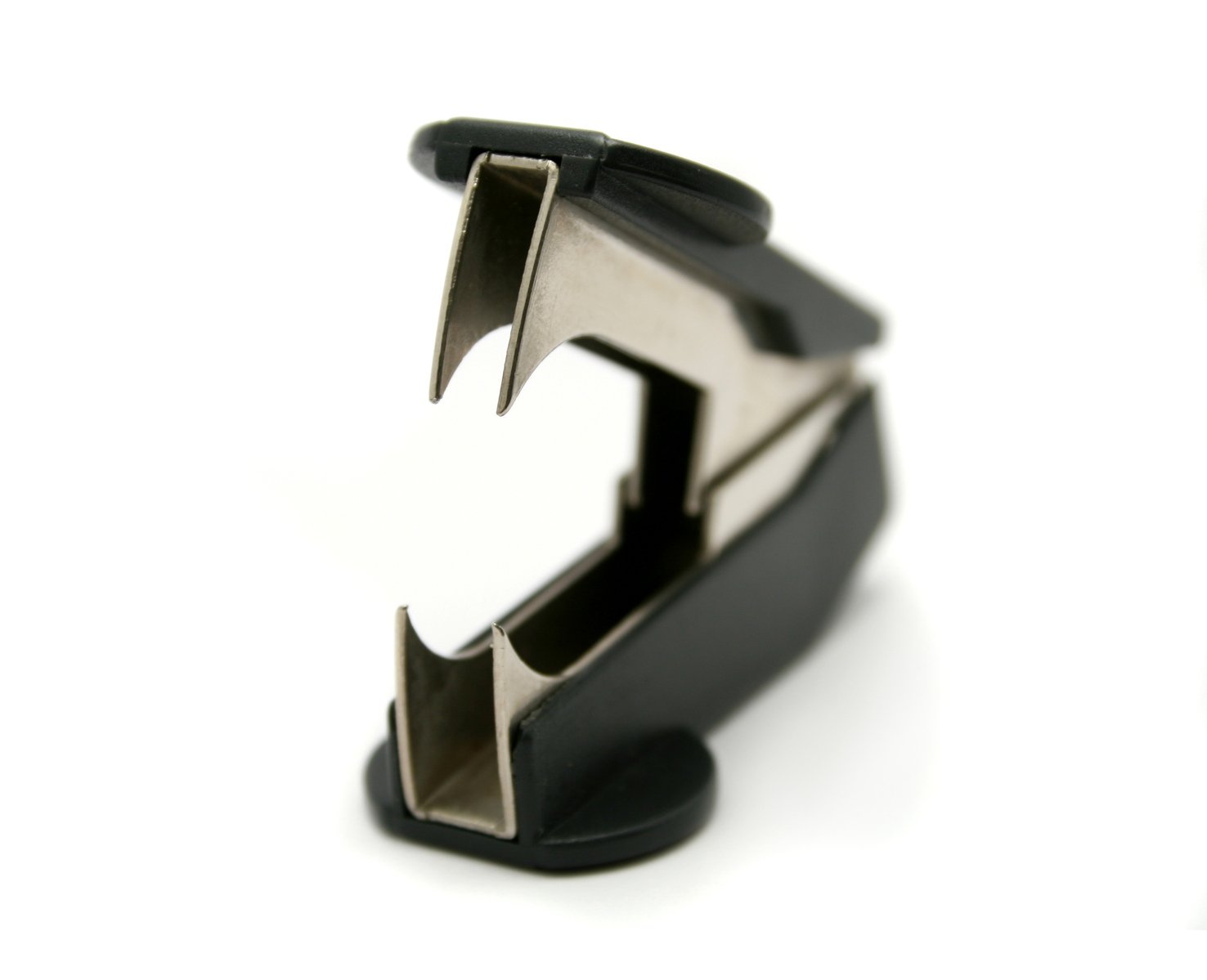 Summary: US patents continue to lose their 'teeth' if the Patent Trial and Appeal Board (PTAB) deems/declares them invalid; a higher court continues to affirm PTAB's decisions in the great majority of cases
THE Patent Trial and Appeal Board (PTAB) of the USPTO is scaring the patent microcosm, which is desperate to put an end to it. Several hours ago a site of the patent microcosm said that PTAB and then CAFC confirmed US "Patent No. 8,018,049 [to be] invalid as anticipated/obvious."
Here's the outline:
In a split decision, the Federal Circuit has affirmed a PTAB Inter Partes Reexamination decision against a patentee – finding the claims of Knowles Patent No. 8,018,049 invalid as anticipated/obvious.

The patent here covers a cool microphone on a chip with a special inlaid housing for shielding a transducer the transducer when in use in a hearing aid. The patent claims the microchip "package," and the construction of that term forms the crux of the appeal. Note here that this is the same debate previously discussed in the Federal Circuit's March 1 decision in Knowles Electronics v. Cirrus Logic (Fed. Cir. 2018) [Knowles Case]

Here, the PTAB construed "package" as "a structure consisting of a semiconductor device, a first-level interconnect system, a wiring structure, a second-level interconnection platform, and an enclosure that protects the system and provides the mechanical platform for the sublevel."
CAFC was also mentioned a few days ago in relation to another case:
A jury verdict of nearly $1 million was vacated, creating new legal definitions around DVI's patent infringement claims.

[...]

Last week, a three-judge panel of the U.S. Court of Appeals for the Federal Circuit threw out a 2016 federal district court jury verdict that had found grid technology provider Alstom guilty of infringing on DVI's patented technology, on the grounds of an "absence of substantial evidence to support the jury verdict."
If vacated, this patent infringement case will end up enriching nobody but lawyers. This has become very common.
Speaking of lawyers/attorneys, watch them using the word "kill" again (in relation to patents). "Fourteen Patent Infringement Cases Against FitBit, Nike, etc. Dismissed Because Patents Killed by Alice/101," this one attorney says. Another attorney then said: "If you're D Ct Judge, and you don't like 9 infringement cases involving four patents, what do you do? VOILA, bogus-Alice logic to rescue! dlbjbjzgnk95t.cloudfront.net/1029000/102946… note sleight of hand p.16, where improvement in computer technology gets morphed into "improvement in manual process"…"
There's also this PTAB rant: "IBM patent rejection again: PTAB thinks compacting data for more efficient storage is just an "abstract idea"…"
These attorneys are connected to (and write for) patent trolls.
Some hours ago Jim Lovsin, writing in a site of the patent microcosm, spoke about the first derivation trial at PTAB — a subject we covered about a week ago. Lovsin offers some background to it:
Derivation proceedings address originality of claimed subject matter — who invented it. The petitioner must have a pending patent application and file the petition within one year of the grant of the patent containing the challenged claim or one year of the publication of the earlier application containing that claim, whichever is earlier.

In the proceeding, the petitioner must show that (1) the respondent derived the invention from the petitioner, and (2) the respondent filed an application without authorization.

Derivation is not a new concept, but rather was an issue that could be raised in the Office's oldest (and now defunct) contested proceeding, the interference. Interference proceedings addressed priority of claimed subject matter — who first invented it. While the AIA shift to a first-to-file regime did away with interference proceedings for patents with more recent effective filing dates, the Board explained in its first decision denying institution of a derivation trial that it will apply derivation case law as it developed in the interference context to derivation proceedings. Catapult Innovations Pty Ltd. v. adidas AG, DER2014-00002, Paper 19 (PTAB July 18, 2014).
Writing about post-grant procedures, Lionel M Lavenue, R Benjamin Cassady and Nicholas J Doyle say that "[a]n order from the Middle District of Florida may mean that petitioners have to foot the bill for America Invents Act proceedings, even if the prevailing party has a colourable argument for finding the case exceptional," which basically means that lawyers still receive a lot of money and leave it for the accused and claimant to decide who foots the bill. What's significant about it though is that, depending on who foots the bill, a lawsuit or a challenge might not be filed at all.
Lawyers ironically profit also from bad patents being challenged. IPRs at PTAB, for example, may mean that lawyers at both sides of a dispute step in for advice if not representation (the latter is more expensive).
Sometimes the IPRs tackle bad actors. Unified Patents, for example, is nowadays disarming a patent troll, Fall Line Patents, with help from PTAB IPRs. Here's an update from four days ago:
On April 5, 2018, the Patent Trial and Appeal Board (PTAB) instituted trial on all challenged claims in an IPR filed by Unified against U.S. Patent 9,454,748 owned and asserted by Fall Line Patents, LLC, a well-known NPE.
"NPE" is just a euphemism for patent trolls. Many firms with "LLC" turn out to be trolls and here's a new example, published on the same date (as the above) by TechDirt:
Patent Troll Sues Spotify, SoundCloud And Deezer Over Patent On A 'Music Organizer And Entertainment Center'

Another day, another story of another patent troll. This one is about MOAEC Technologies LLC, a "patent licensing" company that exists solely around four related patents for a "music organizer and entertainment center." Last month, MOAEC sued Spotify, SoundCloud and Deezer over these patents. It's interesting that the lawsuit came just a few weeks before Spotify's IPO, as we've seen a bunch of companies sued for patent infringement right before their IPOs — but it didn't prevent Spotify's IPO from happening.
Watchtroll has just released another attack on PTAB (with grammatical errors in the headline). Seems as though they just want to fling lots of crap at PTAB; quality does not matter.
Another new piece about CAFC and PTAB came from Mark St. Amour, who alluded to a case regarding fibre optics:
In affirming the PTAB decision, the Federal Circuit first looked at whether the initial disclosure of a "fibre optics bundle" provided disclosure of a broader "light guide." The Federal Circuit noted that the parties did not dispute that a "fibre optic bundle" is a type of "light guide," and that various types of light guides were well known in the art. Next, the Federal Circuit looked to whether a "first channel" was sufficiently disclosed, and found that a person of ordinary skill would understand the "light channel" or "viewing channel," labeled as element 6 in the '184 PCT drawings, as providing such disclosure. Finally, the Federal Circuit looked to whether there was sufficient written description of a "light guide permanently affixed therein." (emphasis added). To resolve this issue, the Federal Circuit looked to the '184 PCT which showed that "viewing channel 6 is bookended by lens 13 and viewing tube 7 is evidence that these components form a unitary part that is not removable."

[...]

Hologic unsuccessfully argued that the PTAB improperly relied on the prior art to provide disclosure of claim elements. The Federal Circuit disagreed, stating that the PTAB simply considered what the specification reasonably conveys to the skilled artisan who has knowledge of the prior art. To put it another way, the prior art was used by the PTAB to aid in determining what a person of ordinal skill in the art would understand from the '184 PCT if that person also had knowledge of such prior art.
This is one among the many cases where CAFC agrees with PTAB and winds up invaliding challenged patents. Thankfully, however, over the past week the opposition to PTAB has been weak. We're still waiting for Oil States to hopefully reaffirm the role of IPRs. As for the anti-PTAB legislation? The "STRONGER" nonsense? Not a word about it since well before Easter, so it's probably dead again. █
Permalink
Send this to a friend