06.24.18
Patents have, to some people, become like a religion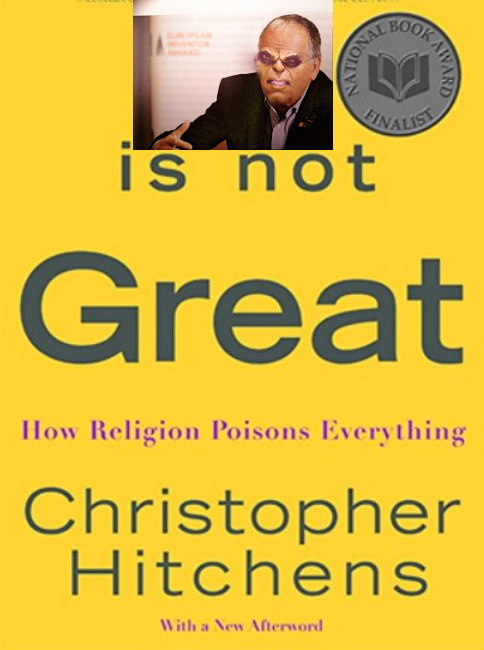 Summary: Religiously believing in the value of all granted patents is a form of extremism which actively puts many lives at risk; the sooner this is realised, the better off society will be
THE affairs at the EPO serve to show what happens when a patent extremist, Battistelli, is put in charge. With Iancu in charge of the USPTO (a Trump appointee) we might soon have a similar patent extremist calling all the shots (like Battistelli), but we're not that pessimistic, at least not yet.
"Letting things burn (up in flames) because of patents? Does the court really want to restrict sales of fire trucks?"Balance between patent monopolies and public interests isn't a new subject; in fact, it's often debated in the context of access to health, i.e. maximising the saving of lives. The other day the patent blog Docket Report wrote about Pierce Manufacturing, Inc. v E-One, Inc. et al. It said this:
The magistrate judge recommended granting plaintiff's motion for a preliminary injunction prohibiting sales of the accused fire trucks and found that plaintiff established irreparable harm through lost sales of non-patented products.
Letting things burn (up in flames) because of patents? Does the court really want to restrict sales of fire trucks? There may be impending orders whose delivery is critical for people's safety.
Docket Report also wrote about The Regents of the University of California et al v Affymetrix, Inc. et al and a high-profile patent case, PPC Broadband, Inc. v Corning Optical Communications RF, LLC, which will potentially reach SCOTUS. The first one shows a taxpayers-funded university (tax-funded research) engaging in patent aggression. It says that "[t]he court granted plaintiff's motion to compel the production of an email with a third party manufacturer that defendants clawed back under the common interest privilege because the manufacturer was not represented by counsel."
"Patent maximalism is a disease and it profoundly hurts those who are absolutely innocent."The second one is summarised as follows: "Following the Federal Circuit's affirmance of the jury verdict, the magistrate judge recommended granting plaintiff's motion to enforce liability on defendant's $68 million supersedeas bond and rejected defendant's request to continue the stay pending its certiorari petition to the Supreme Court."
So a district court, the lowest possible court, is trying to deny access to the very highest court, SCOTUS? That makes no sense at all. SCOTUS would quite likely bring sanity back, as it has been doing over the past few years.
"Who benefits? The lawyers. They don't care who pays the bills as long as they do get paid."Anyway, here we are dealing with patent maximalists and people who are more concerned about patents than about wellbeing of people and academic institutions (which ought to pursue education, not lawsuits). We grapple with technology-hostile sites like Watchtroll which advertise patents and very belatedly promote software patent lawsuits because their goal is to make lawsuits "great again". While slamming "Big Tech" (example from yesterday) the site is trying to tell us that it's interested in "innovation". Who are those people kidding? They keep attacking judges, they attack politicians who care about science, and they try to eliminate quality control at the USPTO (similar to the Boards of Appeal at the EPO). 4 days ago the site wrote about Xitronix Corporation v KLA-Tencor Corporation and also about this case regarding who pays the lawyers (because that's all they really care about; it's about money). At stake here there's an inter partes review at the Patent Trial and Appeal Board (PTAB), albeit it's about 35 U.S.C. § 285 rather than something like 35 U.S.C. § 101 (more relevant to us). To quote:
Stone Basket sued Cook for patent infringement and Cook petitioned for an inter partes review of the asserted patent. After the PTAB instituted review, Stone Basket filed a motion requesting adverse judgment. The PTAB granted the motion and canceled all asserted claims. Stone Basket then moved to dismiss the district court litigation with prejudice, and the court granted this motion. Cook then filed a motion for attorney's fees under § 285, which the court denied because the case was not "exceptional."
This basically means that frivulous litigation, initiated using bogus patents (issued in error), would still cost a lot of money to the innocent defendant (the victim). Well, isn't that the "exceptional" thing? That justice makes the victim pay for the victimiser's abuses/misuses?
Patent maximalism is a disease and it profoundly hurts those who are absolutely innocent. Who benefits? The lawyers. They don't care who pays the bills as long as they do get paid. █