07.24.18
Gemini version available ♊︎
Only SCOTUS can save these brutal 'scammers' now — a prospect which is unlikely to materialise after Oil States (only months old)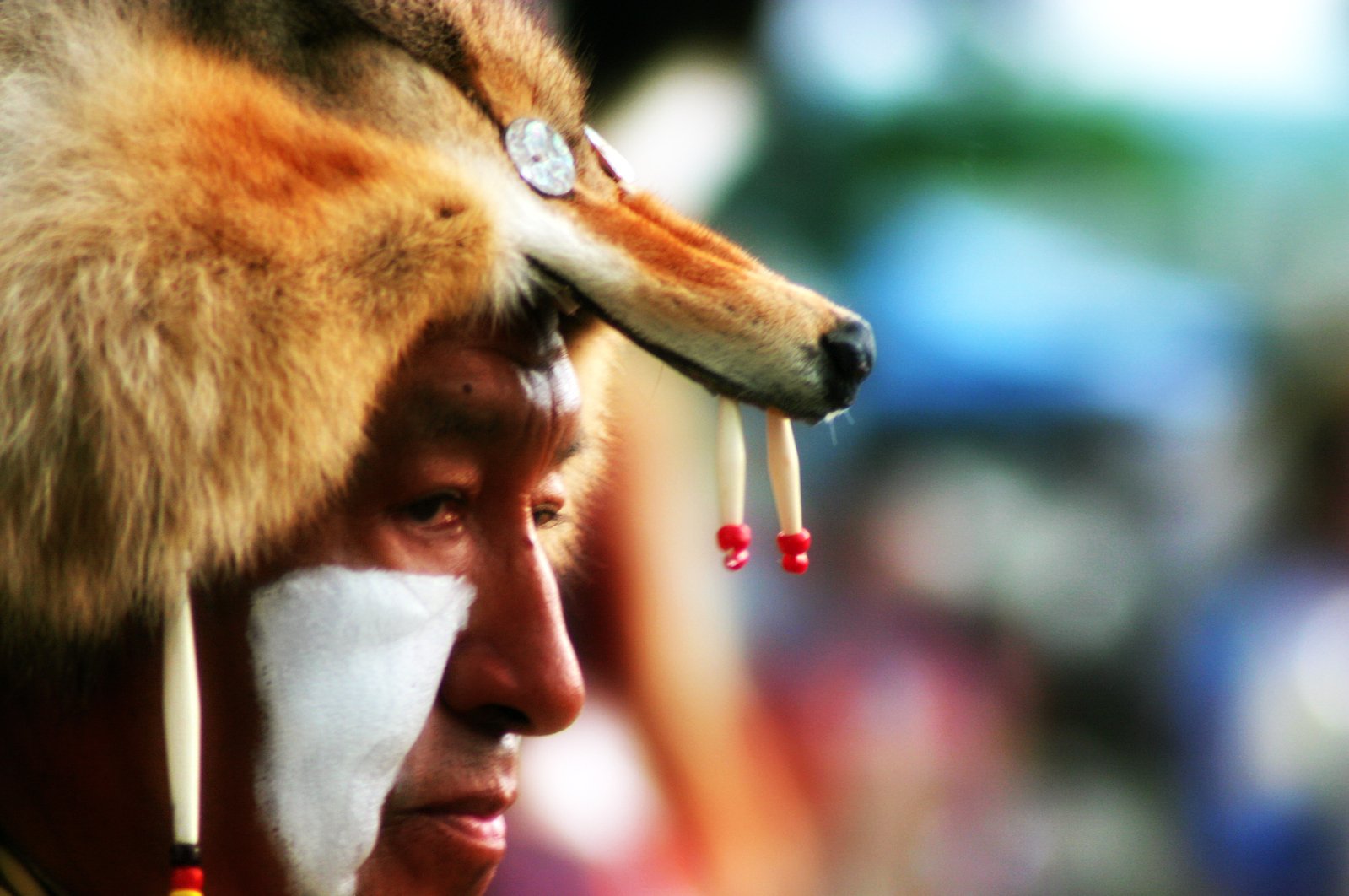 Summary: It's the end of the road for the 'scammers' and abusers looking to exploit (misuse) sovereign immunity; we think they're more deserving of being disbarred, not being given another appeal opportunity or any more time in court
THE depressing EPO, where corrupt officials misuse diplomatic immunity, has become the direct opposite of the USPTO, where patent quality seems to be improving and immunity (tribal/sovereign) has been weakened by a series of cases at multiple levels (courts).
Those who want the gist of it can find the latest news coverage in mainstream news sites ("U.S. court rejects Allergan bid to shield patents through tribe deal," Reuters), legal sites ("Up In Smoke? Sovereign Immunity, IPRs, And Native American Tribes," Above the Law) and even some non-profits ("Is It Checkmate For Pharma's Epic Gaming Of Patents?" American Council on Science and Health) or pharama news sites ("Court rejects Allergan's tribal licensing strategy, striking another blow to its Restasis generics defense," FiercePharma). We would rather focus on more specialised sites and assess their reaction, having already written a few dozen articles on the subject.
"We would rather focus on more specialised sites and assess their reaction, having already written a few dozen articles on the subject."Professor Jason Rantanen wrote about it yesterday: "This dispute is clearly not at an end, and I suspect that the Tribe and Allergan will seek en banc review, if not head straight for a cert petition. Given the expedited briefing schedule, I expect this issue to continue to move quickly. At the same time, however, keep in mind that in the parallel infringement proceeding in the Eastern District of Texas, Judge Bryson (sitting by designation) found the Restasis Patents obvious following a bench trial. Allergan (now joined by the Tribe) appealed that determination. Oral argument is currently scheduled for September."
Bryson's ruling was covered here before. Several times in fact. Kevin E. Noonan, who has been covering the whole Saint Regis Mohawk 'scam' for about a year, is revisiting the subject in light of the latest development. For those who missed it, Saint Regis Mohawk participated in a 'scam' with Allergan and even the courts (CAFC Judges Dyk, Moore, and Reyna being the latest) confirm it repeatedly.The passage of tens of millions of dollars accomplished nothing for them (except very negative publicity for both).
Many judges have thus far been involved and all of them decided the same way.
Noonan wrote:
The Federal Circuit issued its opinion on Friday in St. Regis Mohawk Tribe v. Mylan Pharmaceuticals, affirming the decision by the Patent Trial and Appeal Board (PTAB) of the U.S. Patent and Trademark Office that denied the Tribe's motion to terminate Mylan's inter partes review (IPR) proceedings as being barred by tribal sovereign immunity.

The issue arose over IPR Nos. IPR2016-01127, IPR2016-01128, IPR2016-01129, IPR2016-01130, IPR2016-01131, and IPR2016-01132 (and parallel IPRs filed by Petitioners Teva Pharmaceuticals USA, Inc. and Akorn, Inc., which had been joined with Mylan's IPRs) instituted against U.S. Patent Nos. 8,685,930, 8,629,111, 8,642,556, 8,633,162, 8,648,048, and 9,248,191 respectively. After the PTAB instituted IPRs against these six patents owned by Allergan and directed to its Restasis® product, Allergan assigned its rights in the patents to the Tribe in return for a license (see "Allergan Avails Itself of Sovereign Immunity"). The Tribe argued unsuccessfully before the Board that as rightful owner of the patents the Board lost jurisdiction based on tribal sovereign immunity (see "Mohawk Nation Exercises Sovereign Immunity in Inter Partes Review"). The Board held that, as an issue of first impression, the Tribe had not borne its burden of showing it was entitled to the requested relief, and that the nature of the license left all substantive patent rights with Allergan, and thus that the company could amply represent the Tribe's rights even in its absence (see "PTAB Denies St. Regis Mohawk Tribe's Motion to Terminate IPRs based on Sovereign Immunity").

[...]

Meanwhile, it can be expected that the Federal Circuit will lift the stay on the PTAB IPR proceedings that it entered while this appeal was pending (see "Federal Circuit Issues Stay in St. Regis Mohawk Tribe Sovereign Immunity Appeal"). And in due course the PTAB will hold oral hearings and issue its Final Written Decision, no doubt invalidating the claims and patents at issue.
Mind Richard Lloyd's positive slant (at the patent trolls' lobby) and loaded statement, as if they have "IPR sovereign immunity" which just needs "saving"…
"It involves a bunch of 'scammers' and bullies who sent me legal threats for merely 'daring' to cover it. Don't give these bullies the pleasure (and billing hours) of a Supreme Court challenge. Better yet, disbar them. They're SLAPPers who misuse not only sovereign immunity but also copyright law."He said that "Only SCOTUS can save tribal IPR sovereign immunity following CAFC decision last week" in his headline and the bit outside the paywall says this: "The [mis]use of tribal sovereign immunity to shield US patents from review at the Patent Trial and Appeal Board (PTAB) received what might be a mortal blow with the Federal Circuit's ruling last Friday affirming that patents originally owned by Allergan, but transferred to the Saint Regis Mohawk tribe in September last year, can be subject to inter partes review (IPR). Following the CAFC's decision attention will now shift to whether the tribe's lawyers will ask the CAFC to hear the case en banc or petition the Supreme Court to take it. Under Chief Justice John Roberts, tribes have generally not fared well in disputes…"
Will the Supreme Court deal with it? We doubt it. Yesterday's "Supreme Court Update" by Dennis Crouch lists the latest cases:
Each summer, the Supreme Court takes a recess and patent cases begin to pile-up in the high-court's docket. Only a handful of intellectual property petitions are granted certiorari each year, but almost all of the petitions raise interesting and important issues of law and policy.

The following is a comprehensive list of Patent cases pending before the Supreme Court. I have excluded a small handful that have (in my estimation) no shot at certiorari and also fail to raise interesting patent law issues.
After Oil States it's just hard to see the need or relevance or urgency associated with with such a 'case' (more like a scam). It's hardly even a controversial one because pretty much every judge and even every politician thinks the same way. Here is what Alex Moss wrote for the EFF yesterday:
The Federal Circuit has prevented a private company from using a Native American tribe's rights to bar the Patent Office from reviewing its patents. The case involves a pharmaceutical company, Allergan, that paid the Saint Regis Mohawk Tribe to "own" its patents, and then assert sovereign immunity to avoid inter partes review (IPR). Congress created IPR proceedings to improve patent quality by giving third parties the opportunity to challenge patents at the Patent Office. Emphasizing the public interest in the nature of IPRs as proceedings before an administrative agency—the Patent Office—the appeals court found that tribal immunity could not be asserted to end these proceedings.

This case began when Allergan sued a number of generic pharmaceutical companies, including Mylan, for infringing its patents related to Restasis, a treatment for symptoms of chronic dry eye. Mylan responded by filing IPRs challenging the patents. Allergan responded in turn by "selling" these patents to the Saint Regis Mohawk Tribe (which received millions of dollars from Allergan as part of the transfer). After the patents were transferred, the tribe asserted sovereign immunity and asked the Patent Office to terminate the IPRs.

Generally, sovereign immunity refers to the concept that a sovereign entity (here, the Saint Regis Mohawk Tribe) can't be subject to the jurisdiction of another sovereign (here, the U.S., in the form of the Patent Office) unless the first entity agrees. The deal with Allergan required the tribe to assert sovereign immunity in an attempt to end the Patent Office proceedings before the Restasis patents were revoked. Stated more bluntly, Allergan paid to use tribal sovereignty in order to block efforts to have its patents invalidated.

After administrative judges at the Patent Office denied the request to terminate the IPRs, the Saint Regis Mohawk Tribe appealed to the Federal Circuit. The appeal generated a lot of public interest and many amicus briefs were filed on both sides, including a brief [PDF] from the R-Street Institute and EFF. We explained that if Allergan's tactic were allowed, it would undermine the IPR process and lead to many other companies using the same scheme to avoid review of their patents.
Consider it done and dusted. We find it hard to believe that yet another set of judges is needed to deal with such a trivial case. It involves a bunch of 'scammers' and bullies who sent me legal threats for merely 'daring' to cover it. Don't give these bullies the pleasure (and billing hours) of a Supreme Court challenge. Better yet, disbar them. They're SLAPPers who misuse not only sovereign immunity but also copyright law. They attempt to muzzle their critics so as to 'shape' the public debate. █
Permalink
Send this to a friend