09.09.18
Gemini version available ♊︎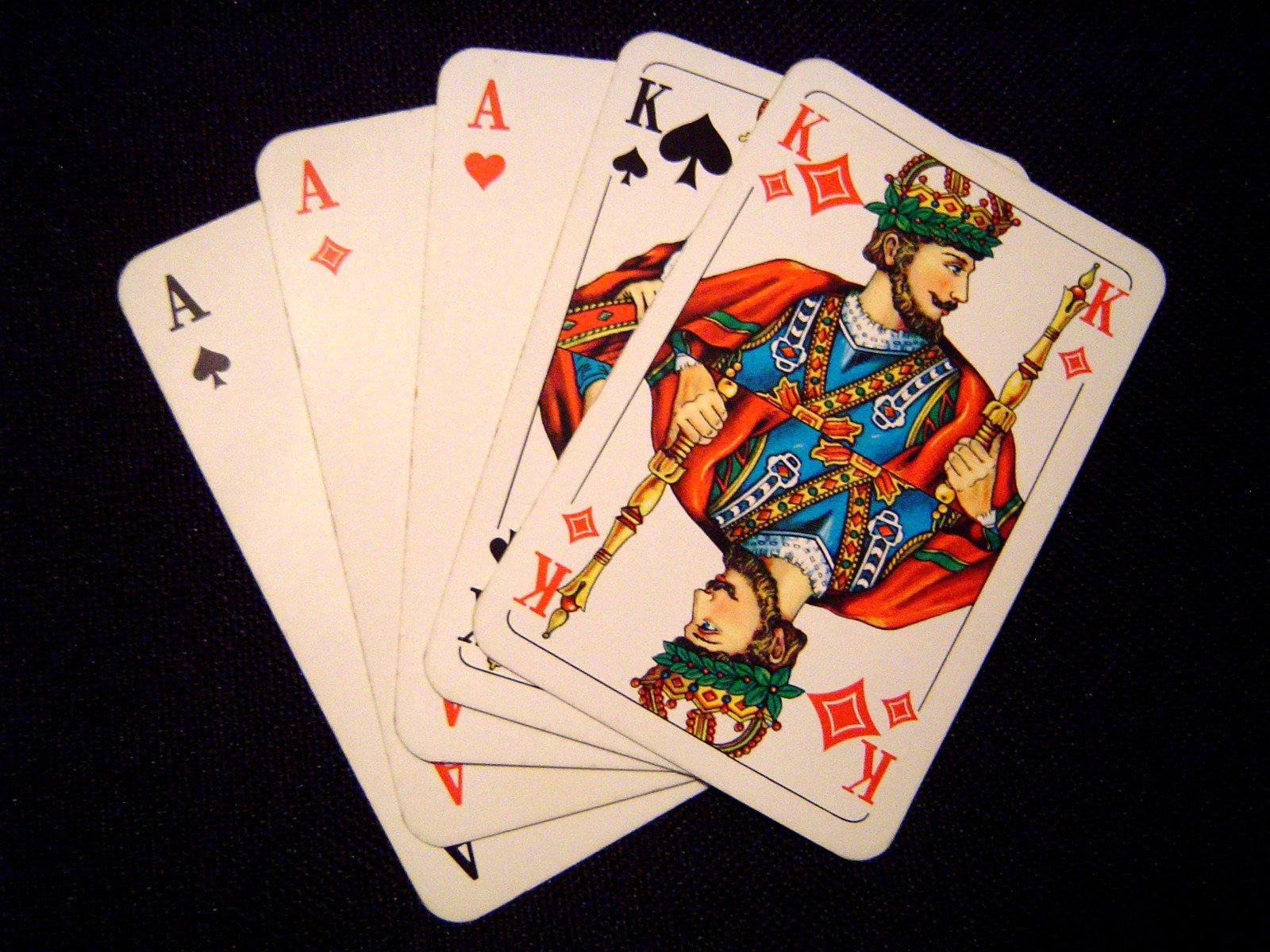 Summary: Patent Trial and Appeal Board (PTAB) inter partes reviews (IPRs) are under attack by Iancu, a longtime proponent of software patents who would not mind letting patent quality slip even further to help the litigation 'industry'
THE NEED to limit the scope of patents is well understood among examiners at the EPO (albeit not the management). The appeal boards exist there for a reason, but they cannot quite function anymore because they lost their independence. António Campinos can exercise authority and power over them. Battistelli abused them aplenty. This is what happens when the leadership of the Office threatens and limits the actions of actual judges.
In the US, the Patent Trial and Appeal Board (PTAB) serves a similar function. It can undo mistakes made by examiners by handling inter partes reviews (IPRs), in effect voiding US patents (that already got granted). PTAB is sometimes saving lives (almost literally) by battling unjust patent monopolies which do not advance science but actively prevent or impede scientific progress while killing those in need of it. As IP Watch put it a few days ago (in relation to PTAB although much of the same can be said about Europe):
A newly released study shows that generic drug companies win nearly half the time when challenging patents on United States government-approved pharmaceutical products through the Patent Trial and Appeal Board (PTAB) process.

[...]

PORTAL's new study demonstrates that generic drug manufacturers have embraced the new process, challenging 198 patents covering 134 different drug products over the last 5 years. In 43% of the inter partes review cases since 2011, the challengers succeeded in overturning all challenged patent claims. In addition, inter partes review for drug patents has consistently been completed within 12 months, as required by statute—much faster than litigation. According to Dr. Darrow, "In the pharmaceutical market, the inter partes review process can meaningfully contribute to competition and lower drug prices by ensuring that invalid patents do not block timely availability of generic drugs and by resolving many patent disputes in a more efficient manner than was previously possible."
Not too long ago we wrote about how a firm called Asha Nutrition dealt with the EPO's appeal boards. It has just been 'intercepted' by PTAB (tackling the same firm in Bhagat v Iancu) using Section 101 and more. As Dennis Crouch put it just before the weekend:
Bhagat v. Iancu is a newly filed petition for writ of certiorari now pending before the United States Supreme Court. (Case No. 18-277). Bhagat is the founder and CEO of Asha Nutrition and is seeking to patent a lipid-formulation – that contains a mixture of omega-6 and omega-3 faty acids at a ratio of 4:1 or greater.

The USPTO refused to issue the patent finding the claims barred both by on eligibility (101) and anticipation (102) grounds. On appeal, the Federal Circuit affirmed. The 101 denial is most interesting. The PTAB found that that claimed fatty-acid mixtures already occur naturally in walnut oil and olive oil. And, although the claims require (via disclaimer) that the mixture of oils come from different sources, the Board found them to be directed to a natural phenomenon. On appeal, the Federal Circuit agreed — finding that the original ingredients of walnut oil and olive oil are natural products and the mixtures were not shown to be a "transformation of the natural products, or that the claimed mixtures have properties not possessed by these products in nature."
So now even the Federal Circuit is affirming, as usual. Patents in the biotechnology/chemical/pharmaceutical (BCP) domain have just been promoted by a site that advocates patents on life/nature; there are many reasons to reject such patents, especially in light of some particular SCOTUS rulings, which the USPTO begrudgingly follows.
Crouch has also written about IPRs, in particular a case about patents from which a question arose: who can petition? Who can file IPRs?
The appeal here stems from three Inter Partes Review (IPR) proceedings — each cancelling the claims of aseparate Worlds' patent. U.S. Patent Nos. 7,945,856; 8,082,501; and 8,145,998. The Worlds' patents involve methods and systems for displaying avatars within a virtual environment and claim priority back to a 1995 provisional patent application.

The appeal here does not focus on the merits of the case but rather whether the IPR proceedings were time barred. I.e., whether the patentee's still-pending lawsuit against Bungie's contracting partner Activision will block Bungie from pursuing its IPR.

[...]

In the IPR, the patentee Worlds requested discovery on the connection between Bungie and Activision in order to determine whether Activision could be considered a "real party in interest" or "privy." However, that request was summarily denied and the PTAB concluded that the patentee "has not demonstrated that Activision is an unnamed real party in interest in this proceeding."

On appeal, the Federal Circuit has vacated and remanded — holding that the PTAB should have investigated the relationship between the IPR petitioner (Bungie) and the prior litigant (Activision) and that the PTAB should have explained its reasoning.

[...]

On remand, the Board will reconsider its the real-party-in-interest decision — placing the ultimate burden of persuasion on the IPR petitioner.
The Federal Circuit did not overrule this judgment; instead it just adds another dimension to it, having recently done that to RPX (and by extension parties like Unified Patents as well).
There's a coordinated effort to undermine PTAB, but it has not really worked, at least not yet. PTAB is only getting more prolific over time.
Watchtroll (Gene Quinn) now promotes Kavanaugh as part of his 'crusade' against patent quality, e.g. PTAB and more. This blowhard lawyer/attorney makes the patent 'industry' (profession) look like a bunch of Republicans; here he goes saying:
As was the case with Justice Neil Gorsuch, Kavanaugh has a history of being skeptical toward the growth of the Administrative State, which means the growth of agency power is not something he has shown a predisposition to being in favor of in his decisions. Given the outsized importance of the Patent Trial and Appeal Board (PTAB) within the patent industry, and the fact that the Supreme Court has already twice mentioned "shenanigans" in PTAB procedures…
What "shenanigans"? The ones Watchtroll makes up? The ones that Koch-funded anti-PTAB groups try to bring up, only to be echoed by Gorsuch? That actually happened.
HTIA responds to the observation that the current leadership at the USPTO is PTAB-hostile and under attack by Iancu. "Today's patent system is the product of nearly a decade of reform," HTIA said a few days ago, "thanks to which the quality of U.S.-issued patents has gone up and American innovation is flowering." They link to an older article from John Thorne.
On the other hand we have patent maximalists, not technology companies. "USPTO begins process for finding new leadership at the PTAB," Watchtroll wrote, after they had smeared the chief judge (he has been moved or voluntarily moved elsewhere last month). Iancu has been condemned for this kind of attitude since (CCIA and EFF spoke out) and here he is in his own words:
Andrei Iancu: Chief Judge Ruschke, he hasn't left the PTO, obviously. He will be in a new role at the PTO addressing an important issue for the office, which is the coordination between the PTAB and the overall patents organization. Sometimes there is a gap between the two organizations that we would like to bridge, or at least minimize. He will take on that role and study that issue and try to make suggestions on how to improve it. I do think it's an important function to address. And at the PTAB, we will have new leadership. For now, come September 2nd, the acting chief will be Scott Boalick, and the acting deputy chief will be Jackie Bonilla.
IPO and the EPO are getting together to promote software patents quite soon. Patent maximalists who have just advertised this event say that "[i]n addition, Andrei Iancu, Under Secretary of Commerce for Intellectual Property and Director of the U.S. Patent and Trademark Office will present a keynote address on September 24, and Hon. Kathleen O'Malley, Circuit Judge, U.S. Court of Appeals for the Federal Circuit will present a keynote address on September 25."
That's a fortnight from now.
IPO has also just advertised this PTAB event whose panel/debate is stuffed with patent maximalists:
The Intellectual Property Owners Association (IPO) will offer a one-hour webinar entitled "The Revised PTAB Trial Practice Guide and Its Impact on Your Practice" on September 13, 2018 from 2:00 to 3:00 pm (ET). Hon. Michael Tierney, Lead Administrative Patent Judge, Patent Trial and Appeal Board, U.S. Patent and Trademark Office; Tarek Fahmi of Ascenda Law Group; and Eliot Williams of Baker Botts LLP will discuss the reasoning behind recent changes to the PTAB Trial Practice Guide and explain how these revisions will impact PTAB practice.
The management of the USPTO keeps trying to weaken PTAB, but courts aren't letting that happen. It's going to be interesting to see if Iancu can maintain the fiction that he's impartial. Seeing the like of Watchtroll in person has been quite a giveaway. He did the same with IAM. Whose Director is he? His private firm's? █
Permalink
Send this to a friend