11.10.18
Gemini version available ♊︎
EPO is riding (or driving) hype waves again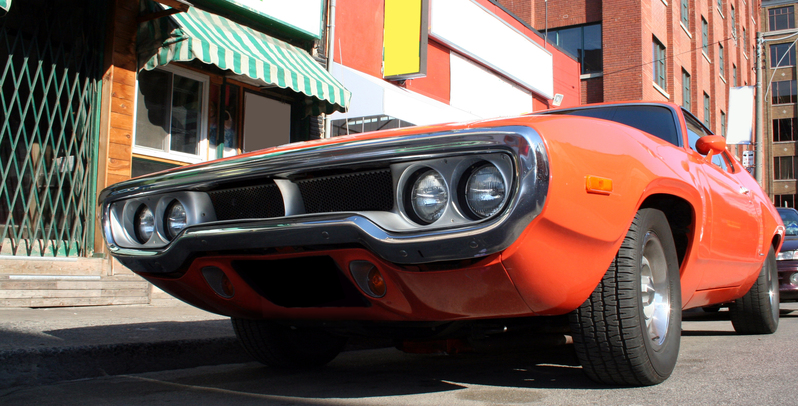 Summary: The EPO has a new 'study' (accompanied by an extensive media/PR campaign) that paints software as "SDV" if it runs on a car, celebrating growth of such software patents
THE age of 'computerised' cars is here. What does that mean? Usually general-purpose computers inside cars, that's all. Innovative? Maybe. Exciting? Arguably. A novel/new concept? Not quite. Some computers are there just for entertainment (like in commercial aircrafts/airliners), whereas others connect to various mechanisms inside the car, e.g. brakes, throttling, steering, electric system, seats/belts and physical locking (windows, doors). None of that is particularly complicated except the steering as that relies on sound input and computer vision; both of those are reducible to software. Sensory components are general-purpose sensors. We wrote about them before, e.g. US patent number 10,000,000.
Take for example these new (days-old) reports about Tesla [1, 2]. The latter of these says: "A recently published patent has revealed that Tesla is exploring the idea of a user interface allowing drivers to launch and display up to four apps simultaneously in a four-way split screen arrangement. What's more, Tesla also seems to be preparing a setting that will enable users to customize the arrangement of icons in their vehicles' main taskbar."
That's just a classic software patent, likely invalid as per/in lieu with 35 U.S.C. § 101 (Section 101) at the U.S. Patent and Trademark Office (USPTO). So why was it granted? We know that Tesla pledged not to sue with its patents, but how is this considered innovative and patent-eligible? It's neither. There's also prior art in other contexts/domains.
Unfortunately, things like the above are becoming normal and more fake patents (or software patents) are being granted to entities in the capital of patent trolls. Several days ago Dallas Business Journal showed 'news' 'coverage' being reduced to spammy advertising of malicious patent bullies and a site called Dallas Invents (or Innovates) revealed new patents, including one of Toyota whose summary/abstract says: "An adaptive vehicle control system that includes processors, memory modules communicatively coupled to the processors, and machine readable instructions stored in the one or more memory modules that cause the adaptive vehicle control system to determine an autonomous operation profile of a target vehicle positioned in a vehicle operating environment, wherein the vehicle operating environment includes a roadway having one or more lanes, determine an autonomous operation profile of one of more neighboring vehicles positioned within the vehicle operating environment, compare the autonomous operation profile of at least one of the one or more neighboring vehicles with the autonomous operation profile of the target vehicle, and alter a condition of the target vehicle such that the autonomous operation profile of the target vehicle matches an autonomous operation profile of an individual neighboring vehicle of the one or more neighboring vehicles positioned in the same lane as the target vehicle."
This boils down to algorithms. It's very easy to see this. But because cars are a physical thing we assume that examiners can somehow convince themselves that it's not abstract.
To make matters worse, the EPO under the leadership of António Campinos constantly promotes software patents in Europe and the latest stunt is pretending these patents have something to do with "cars". They started a whole new PR campaign (the EPO keeps coming up with new three-letter acronyms by which to promote software patents), so the media plays along, e.g. German media (RTL), east European media [1, 2], and British media (examples to follow below). There's even Les Échos coverage, not noting that it's actually a paid propaganda apparatus which Battistelli notoriously used to mislead the public. Here's a new article about "automotive software" that mentions patents. A Web site of a law firm, Out-Law.com, also helped the EPO some days ago when it wrote: "Technology and telecoms companies dominate the list of companies that have filed the most applications for European patents relating to driverless cars, according to data compiled by the European Patent Office (EPO)."
They use the acronym SDV to make it sound catchy. The distribution of such patents is the same as for other areas: "Europe, the US, Japan, South Korea and China are the five most popular jurisdictions for applying for driverless car patents, according to the EPO."
So how's that even unique? It's not. On Friday the EPO wrote: "We had a look at the trends in European #patent applications for one of today's emerging technologies: self-driving vehicles. Read our findings here: http://bit.ly/SDVstudy #FutureOfCars #SelfDriving pic.twitter.com/oLYhJL0YI9″
They do exactly what Battistelli did; they commission their own 'study' to advance some questionable agenda. IPPro Patents wrote that the EPO "conducted [this 'study'] in cooperation with the European Council for Automotive research and development (EUCAR)…"
No vested interests there? These are mostly software patents (e.g. computer vision, my research domain in which I developed car navigation software) referred to by another name; the EPO should be shamed of itself. We should note that about half of all EPO tweets on Thursday (about a dozen in total) promoted software patents. They also retweeted this thing about patents on "cars" (actually software, albeit used somewhere inside a car) and retweeted this blog post's tweet that said: "@EPOorg has just published a report on "Patenting and Self-Driving Vehicles". This is one of the fastest growing technologies for patent applications. The report analyses and categorizes the patent data and considers some of the uses for those technologies https://nipclaw.blogspot.com/2018/11/patents-and-self-driving-vehicles.html …"
Notice how none of them bothered checking the underlying patents, except naively assuming that they're something to do with "a car"; never mind if those mostly come down to algorithms that aren't patent-eligible as per the EPC. █
Permalink
Send this to a friend