04.18.19
Gemini version available ♊︎
Back to "Con in Conference"… (part 1 here and part 2 here)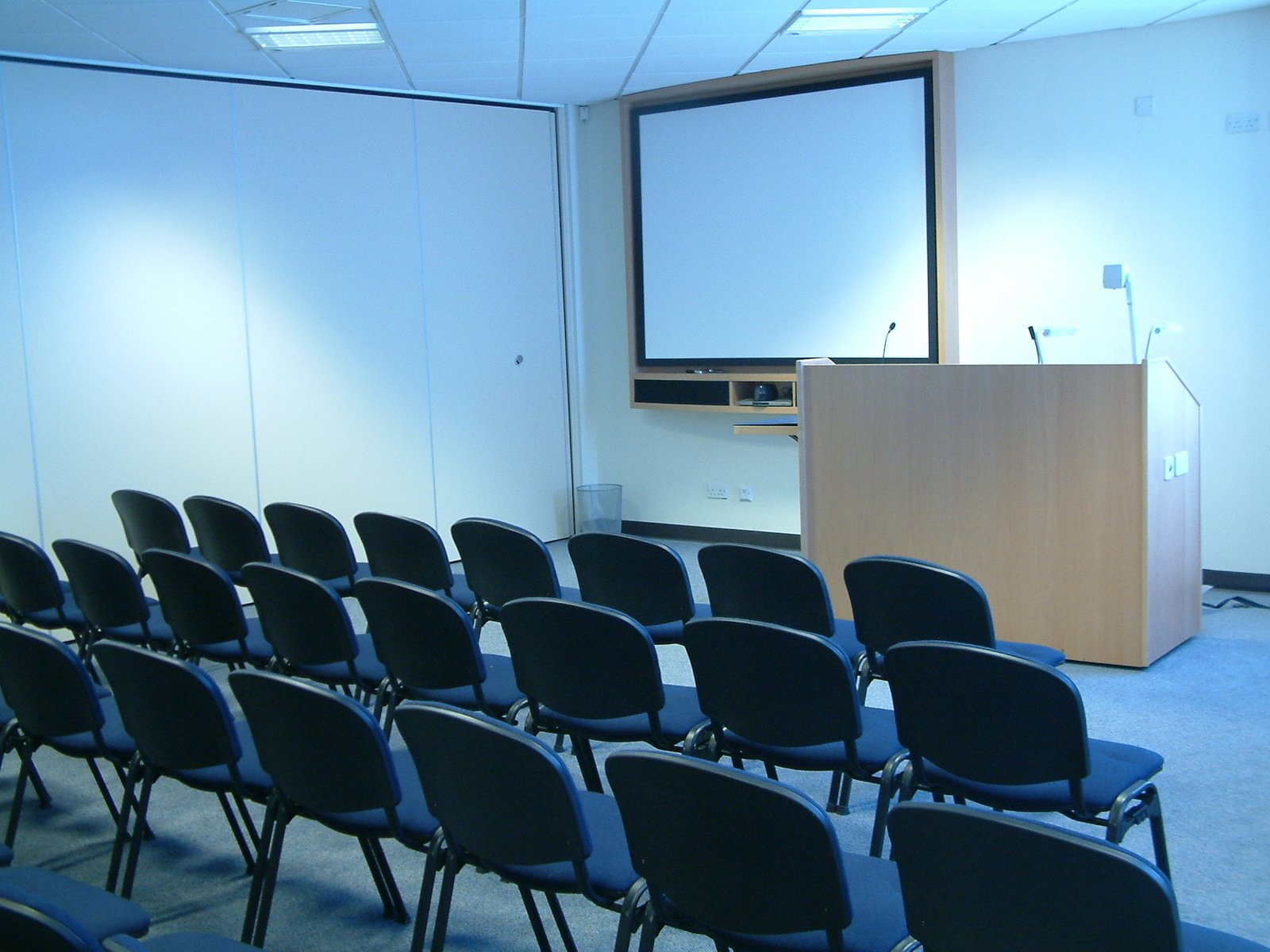 Summary: Conferences constructed or put together based on payments rather than merit pose a risk to the freedom of free software; we conclude our series about events set up by the largest of culprits, which profits from this erosion of freedom
WHEN we started writing about the Linux Foundation (LF) earlier this year it wasn't exactly unprecedented because we had written many articles about LF about a decade back. But this latest series deals with one particular aspect or a set of new aspects.
"Is the LF just a PR agency?"The LF staff pays itself humongous amounts of money while profiting from 'services' such as selling press coverage and tweets. Ideally, tweets would bear a disclosure, naming the sponsor and saying they're sponsored. The LF, however, does not disclose that as far as we know. Which takes us into a grey/dark area…
We still try to closely and patiently study the matter and as we go along we come across even worse things. Identifying the pertinent tweets, for instance, would require going to dates of LF events and trying to see what was tweeted and when. An enormous task and guesswork. The brochure, however (shown in full in Techrights), makes it abundantly clear that LF gets paid by sponsors in exchange for tweets. Some are posted by so-called 'influencers' rather than official LF accounts. Is the LF just a PR agency? We've never heard of PR non-profits.
A reader of ours recently remarked on Jono Bacon, one of of those 'influencers' whom we mentioned quite recently because he works for the LF and posts pro-Microsoft stuff. To quote the reader:
---
Here's what I have
ScaLE -
[Name omitted] and his wife seem nice enough. They are trying to keep afoot, by pushing hard on expo booth and sponsors.
[Name omitted] also is "buddies" with Jono – according to what I can see.
Every ScaLE, Jono and his band play, etc.
The ScaLE 15x I attended, included the following:
Adobe speaking about their software
A Windows user who speaks at Linux Foundation summits about "activism as open source". She has no idea… and LF did sponsor that event (no doubt this is how this speaker got her slot)
der Hans – again … and again… and again… – He's friends with ScaLE, SEAgl and had gotten a slot at LibrePlanet when [name omitted] was doing the evaluations.
There is nothing explicitly declared with ScaLE that states you get a presentation. However, after speaking with [name omitted] from LFNW, there has been, over the years an expectation by sponsors to have a presentation slot. JS.
There is explicit expectation by LF sponsors.
It's a mess.
Final note today:
I don't think people realize the money and "sponsor benefits" of these LF events, especially. The "training" is mostly bias, in my humble opinion.
See the sponsor prospectus for more insight. I think you will see, just from that, what is going on and what I believe needs to be reported.
These 3 musketeers — volunteering or running conferences and having an agenda — hard to really prove, but… needless to say they all have a hand in the pot and all 3 had spoken at Linux Foundation events.
I want to see if I can find [name omitted]'s information about how he was blocked from holding a conference – and it was ugly. … that's ancient history though.
Well, I can tell you something… The Contributor (or censorship) covenant was adopted by Intel recently because of [name omitted] pushing it and the excuse is the (I can get his name) adoption at Linux Foundation — right. So, just after that, the Open Source Community Manager Jeffro – Jeff Osier-Mixon, another FSF alumnus, interviewed Jono Bacon — right.
So Jono has been a longtime wingman for LF, as far as I can see. He posts swag from Microsoft and promotes for LF — even posts tweets sponsors pay for (we have proof of this). If you read on Advogato, Jono made some rude comments about RMS about… 2001-2002… (we have that too).
The blog post from 2001 where he made comments about RMS — like — "he needs a wakeup call," is here (archived).
Anyway – after interviewing Jono (Jeff claims they go way back) and after adopting the contributor covenant at Intel — a few months later — Jeff… got a program manager job at Linux Foundation.
The timing… was interesting.
You reported on that Community Bridge [a Microsoft-led "Community Bridge"] about a week before Jono "advertised" it on his site. Notice he responded to Bradley M. Kuhn (this comment).
Jono, I was inspired that you wrote in your book, the Art of Community, that: "You should always ensure that the tools that you choose to use for your community are easy to access…and freely available." I was therefore slightly surprised to see you endorse the Community Bridge platform so unequivocally — given that the entire platform appears to be proprietary software, secretly developed, not freely available, and not easy to access. Also, LF didn't need to reinvent the wheel anyway, as there are many Open Source projects around working on platforms for this purpose that Linux Foundation could have collaborated with — and not just those at Software Freedom Conservancy [0] — but also at organizations like Commit Change, Open Collective, Tech Cultivation and Liberapay.
[0] Full disclosure (as some readers of Jono's blog might not know): I am employed by Software Freedom Conservancy. We published a blog post about this topic here: https://sfconservancy.org/blog/2019/mar/13/lf-community-bridge/ I have no affiliation to Open Collective, Tech Cultivation, and Liberapay. I have no affiliation Commit Change either, but they're a major contributor to the Conservancy member project, Houdini.
Later, Jono was also promoting the GitHub/Microsoft acquisition as a good thing. He's a total LF/Microsoft "pimp".
How I started to notice something odd about Jono was when there was some Ubuntu controversy. I recalled his role and his "efforts". In addition, I recalled his Advogato post. How is this person a "leader"? It's crazy.
More detailed tldr SFC comments about Community Bridge.
---
While we prefer to keep it impersonal (and almost all names were removed), some people's identity can be inferred/guessed by those mentioned. We just don't want the public as a whole to see the names and harass people who don't deserve abuse.
One of our members, who has been watching these things for a number of decades, remarked: "Bacon was inside Canonical for a long time, too. I think his presence hurt the company and, especially, the Ubuntu project. At the time I objected to his top-down style as spinmeister which he used instead of interacting with the community with give-and-take. Then his Microsoft tendencies started to become apparent and Shuttleworth failed to fire him. Now Ubuntu is quite out of favor."
Meanwhile, Canonical closed bug #1 and Mark Shuttleworth started working with Microsoft. Yesterday they released a new version of Ubuntu, but there was hardly any marketing associated with that.
Our member has been studying Jono's tweets in an effort to identify sponsored ones. He "didn't spot anything but other eyes might," he said. "I guess the place to look would be about this part of his timeline, but I'm not finding anything incriminating.
"It may have taken time for any company to get going on taking up the offer of paid tweets. However, I think there are clues he went fully over earlier than that. There are some dodgy looking tweets lately."
Former Ubuntu community chief, as it turns out, does not even use GNU/Linux. He uses a Mac, just like his friend Jim Zemlin. It's right there in his tweets, alongside other problematic ones [1, 2, 3, 4, 5]. If these are the people who steer the direction of the LF, then we're in trouble. GNU/Linux is in trouble.
"He spends an awful lot of time defending and admiring Microsoft in many of his tweets," our member concluded. "Shuttleworth picked a dud and that choice hurt Ubuntu badly as a result. PS: He's becoming a politician."
There are many signs, like the above, that software freedom isn't a priority at all. We need to address that. █
Permalink
Send this to a friend