11.13.19
Gemini version available ♊︎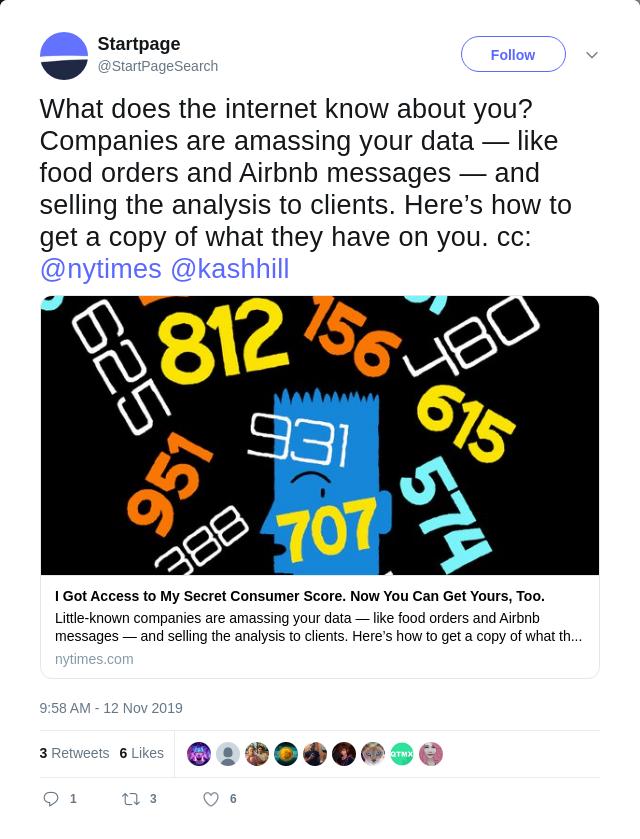 Summary: Startpage has just warned its fans (I am a former fan) of what Startpage itself covertly became months back
YOU CAN'T make this stuff up!
More irony?
Startpage tweeted: "What does the internet know about you? Companies are amassing your data — like food orders and Airbnb messages — and selling the analysis to clients. Here's how to get a copy of what they have on you. cc: @nytimes @kashhill https://nytimes.com/2019/11/04/business/secret-consumer-score-access.html"
Does Startpage try hard to distract from what it did? This is at least the second time in a week!
"I wonder how people can find out what information Startpage's new owner/investor System1 has on them," one reader of ours joked, noting that "Startpage is now officially de-listed by http://privacytools.io," as explained in this blog post by an admin:
We reached out to System1 CEO Ian Weingarten for an explanation. We received a very general response that did not address key questions.

Seemingly prompted by our ongoing concerns, Startpage released a public letter addressed to us from their CEO, and hosted a Q&A on their Subreddit to try and explain the situation. While some of our questions were answered, we noted that the company seemed to be evasive, essentially restating information from a previously published blog post or posting the same response to different questions. People had to really dig to get answers and puzzle all information together, instead of getting a clearly explained and comprehensive answer from the start. Requests for clarification to some important questions went ignored.

Because of the conflicting business model and the unusual way the company reacted, claiming to be fully transparent but being evasive at the same time, we have no choice but to de-list Startpage from our recommendations until it is fully transparent about its new ownership and data processing.
From what we've been able to gather, one should assume the worst; their reluctance to clarify means that they prefer uncertainty and confusion over reality itself. Moreover, they've already admitted who put the finger in the pie. It's System1, laughably disguised as 'Privacy One Group' and connected to banks. █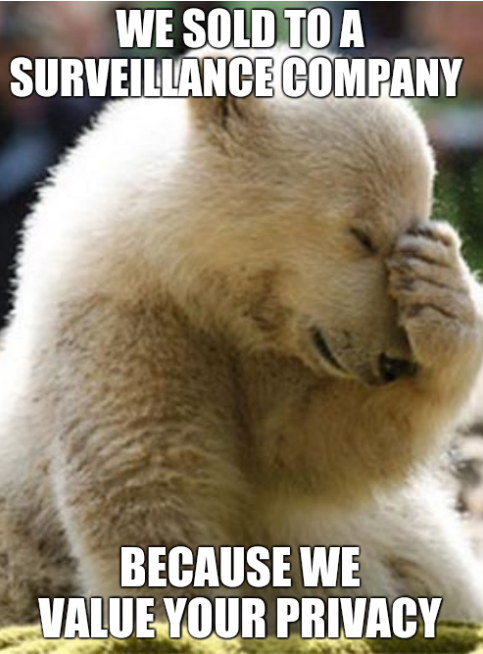 Permalink
Send this to a friend