12.03.19
Gemini version available ♊︎
Those remnants of Battistelli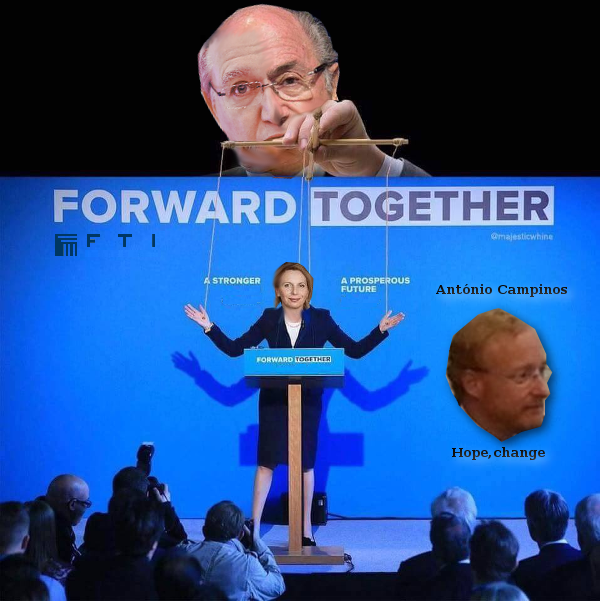 Summary: Europe's second-largest institution is so profoundly dysfunctional, a reprehensible kakistocracy of tribalism, money-grabbing career-climbing autocrats and possibly major fraud; today's leak looks at what motivated and enabled the formation and latest incarnation of "Team Campinos"
THE European Patent Office (EPO) is work in progress. An experimental neoliberal laboratory of outsourcing, privatisation, union-busting and of course… immunity. "Get back to the factory, you working class pleb," said the master to the 'underclass'. Certainly feels like the Renaissance… of feudalism.
Welcome to the future of work (and workplaces).
New organisational structure for the holidays? You bet.
As we noted back in June, the EPO very quickly transformed into something akin to a political party (leader brings family, even literally in the age of Donald Trump and Boris Johnson!)

That's "Team Campinos" until October 2019.
Notice there are lots of former colleagues of António Campinos. Here's one way to put it (Team Campinos nepotism):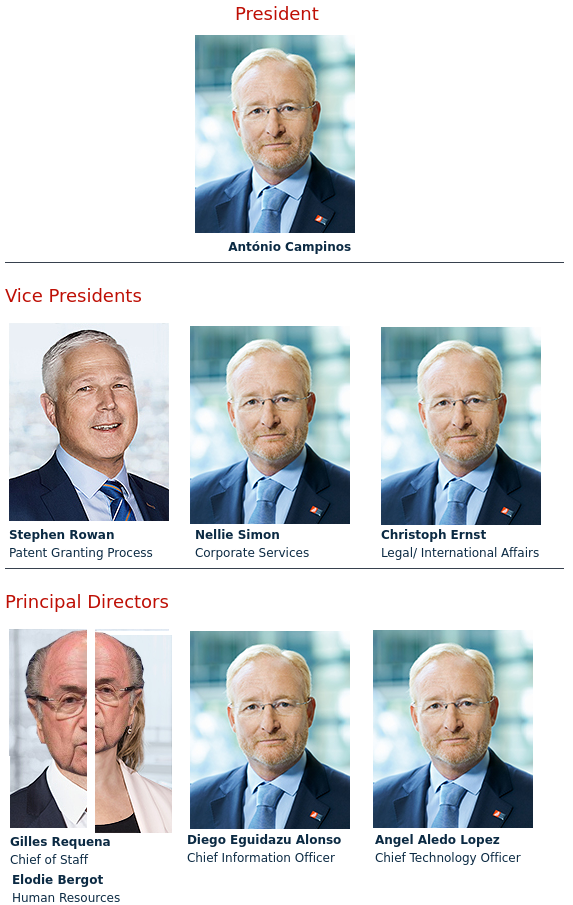 And here's Team Campinos from November 2019 onwards:

Notice the changes, in particular w.r.t. past associates of Campinos.
Whose decision was it to enable this? Let's take a look. Spring 2018 (click to enlarge):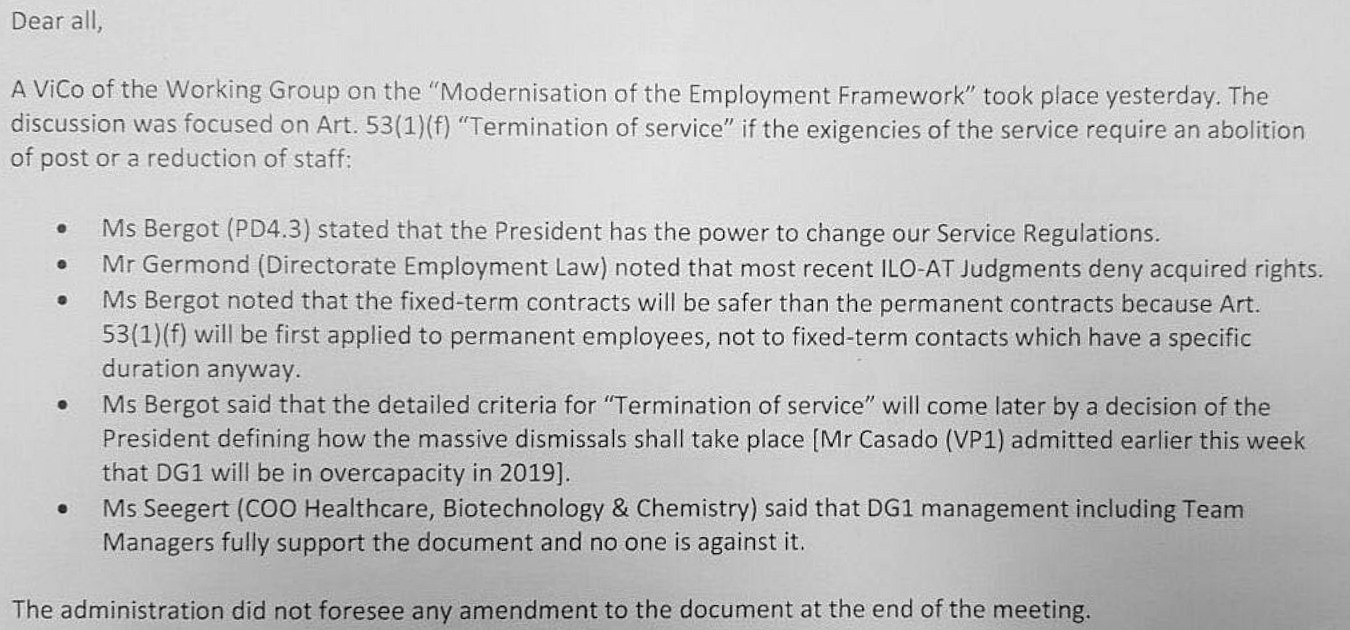 It certainly looks like some kind of organisatinal coup, using procedures — likely in violation of the EPC and its spirit — to gradually oust dissent, as leaks published earlier this year very well showed. Many people are already working at limited time/capacity; they can be ousted without even a firing (or firing a single shot).
Here's how it was presented to the staff in the EPO intranet (wishy-washy hogwash):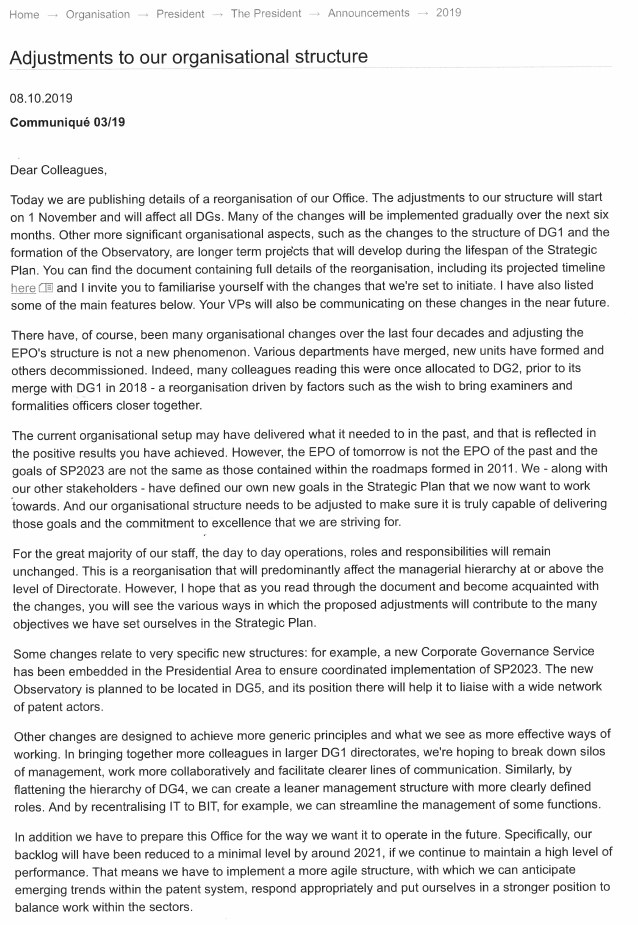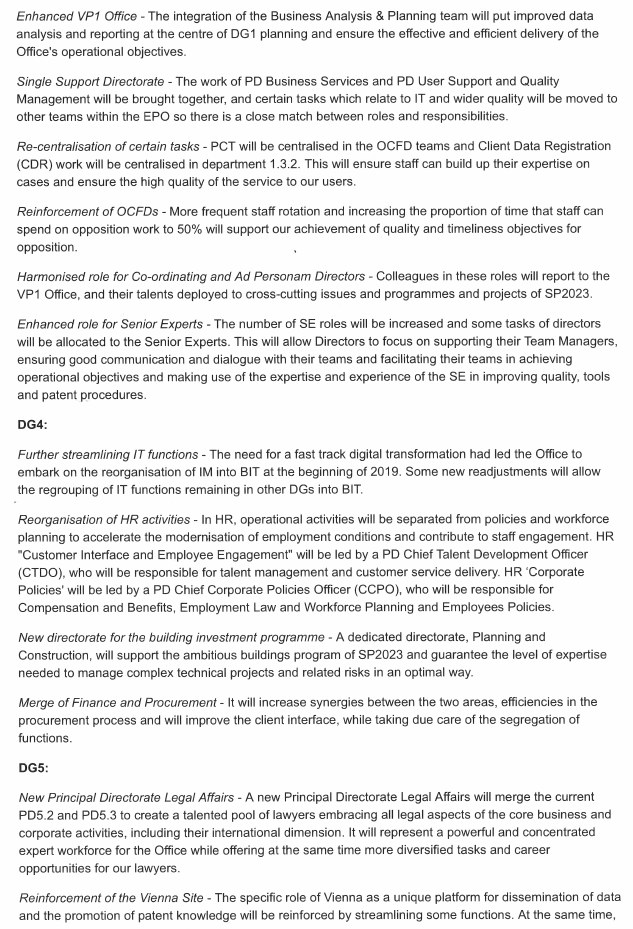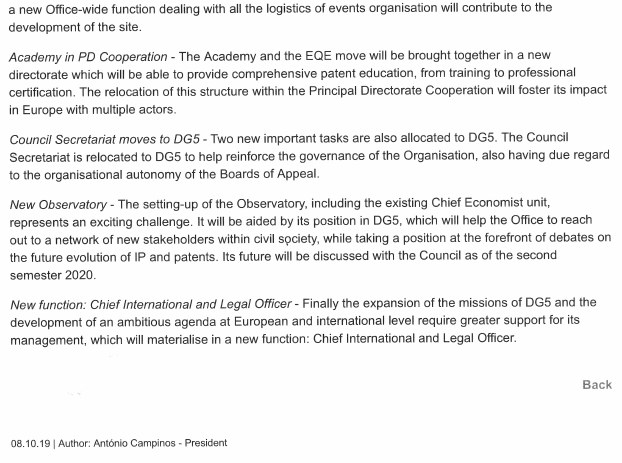 "As usual, don't expect the media (what's left of it, including blogs of the patent microcosm) to report on any of this."We've been hearing all sorts of things over the past year and a half. A common Office joke goes, Bergot and her husband run the Office. To some insiders it certainly feels or seems like the employer is nowadays run by the supremely under-qualified (wife of Battistelli's old colleague) Mrs. Bergot rather than Campinos. We're not saying it's true (or false), we're just relaying what the grapevine insinuates. This is insane if true. Bergot's past makes this almost unbelievable. we have loads of leaks and information about her, but maybe we'll save those for some other time (those are far from flattering). As usual, don't expect the media (what's left of it, including blogs of the patent microcosm) to report on any of this. There's some kind of deliberate 'media blackout' and motivations for it were explained here before. I saw newsrooms spiking EPO stories and even removing them after they had been published (due to machinations behind the scenes). Other situations such as these often involve sexual abuses of very high-profile people and sometimes pedophilia (implicating people in positions of power), as reported in the media in recent years (after years of suppressions). Europe needs to hold its institutions accountable and impose transparency on them; instead it gives them immunity and thus impunity freewill. █
Permalink
Send this to a friend