01.30.20
Gemini version available ♊︎
At least we know what they do with this money…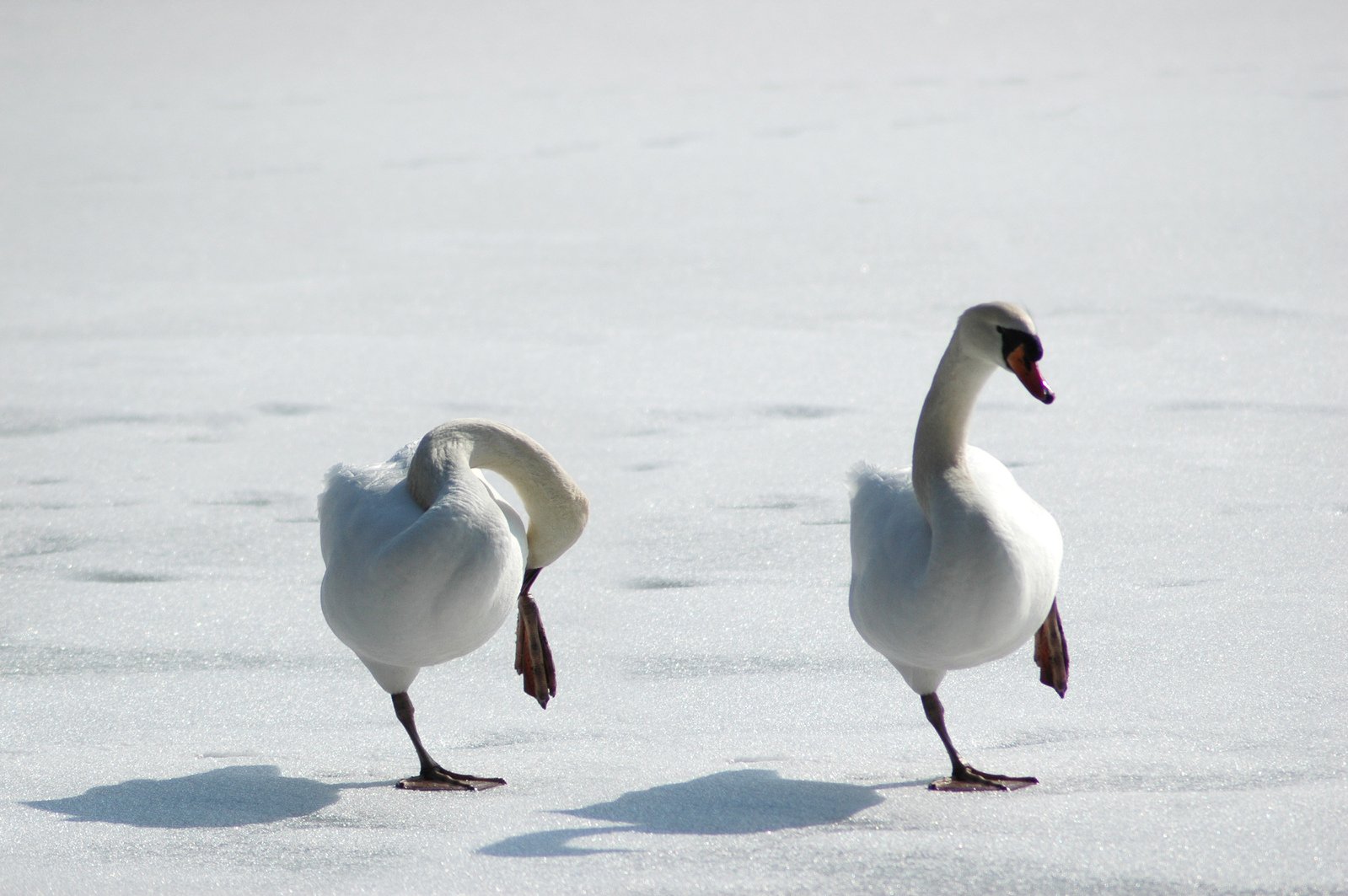 Standing on thin ice
Summary: The EPO has exploited the Dabus (or DABUS) story to portray itself as strict, but the reality is exactly the opposite
THE European Patent Office's (EPO) neglect of patent quality is truly a crisis. It can doom the EPO's credibility first; then, despite immunity, the EPO will come under fire (from the public). It's not unprecedented as the U.S. Patent and Trademark Office (USPTO) has long been ridiculed for some of the most ludicrous patents that it grants, e.g. patents on shapes of people and on shapes of animals [1, 2] (not fictional ones). One has to see these to believe it and yesterday the EFF complained about such patents. Remember that António Campinos comes from the world where shapes and appearances alone get monopolised (Battistelli just comes from politics), so who on Earth thinks it's a good idea to let such people decide on software patenting? Campinos already personally meddles in these matters (which he clearly does not understand). They wish — by extension — to help squash 35 U.S.C. § 101 in the US, based on internal documents.
"They wish — by extension — to help squash 35 U.S.C. § 101 in the US, based on internal documents."The EPO's response to patents with non-humans named as "inventors" should not shock us; the EPO still makes it possible to get those same patents by just altering the name of the "inventor/s" (so it's a formality alone; nothing to do with quality) — a fact that we've seen only one single site mentioning. Much of the coverage in the press, such as this latest puff piece from World Intellectual Property Review (WIPR), is appalling. It's not only shallow but oftentimes misleading (intentionally). WIPR has been acting as a EPO megaphone as of late (never any actual insights, only repetition of what management says). It's hardly surprising considering who left and who was hired. Here's what they said yesterday:
The European Patent Office has said it rejected two patent applications naming the machine Dabus as an inventor because European law requires an inventor to be a "natural person".

The two European patent applications were filed last year by a team at the University of Surrey, and described a flashing beacon light and a plastic food container.

The two applications listed the artificial intelligence (AI)-powered machine Dabus as the sole inventor.

Last December, the EPO rejected the patents because they did not meet the requirements for inventorship under the European Patent Convention (EPC).
So the name alone is their issue with it? Never mind if such so-called 'inventions' are also abstract? This is 2020, when the "hey hi" (AI) hype continues unabated, along with "smart" and "cloud" and other meaningless junk.
"What does the EPO stand for if not quality and not ethics or fairness?"We don't expect the EPO to pursue quality or even ethics. The sole goal now is to grant as many patents as possible.
Yesterday came this new press release about new European Patents in the controversial area of "treatment of cancer" ("Compugen Further Expands Intellectual Property Portfolio With New European Patent for Anti-PVRIG Antibodies"). To quote:
Compugen Ltd. (Nasdaq: CGEN), a clinical-stage cancer immunotherapy company and leader in predictive target discovery, announced today that The European Patent Office (EPO) has granted the Company a new patent for the use of any anti-PVRIG antibody in the treatment of cancer.

EPO Patent No. 3258951, titled "Anti-PVRIG Antibodies and Methods of Use" relates to any anti-PVRIG antibody that activates T cells and/or NK cells, for use in the treatment of cancer. The patent also relates to any anti-PVRIG antibody, having the complementarity-determining regions (CDRs) sequences of COM701, for use in the treatment of cancer. In addition, the patent covers these anti-PVRIG antibodies for use in combination with other immunostimulatory antibody, a cytokine therapy, or an immunomodulatory drug for the treatment of cancer.
Surely the EPO will continue to disregard reputable groups which repeatedly warn the EPO against granting patents on cancer treatments, stressing strongly that the practice harms patients, often causing them to die early.
What does the EPO stand for if not quality and not ethics or fairness? █
Permalink
Send this to a friend