04.20.20
Gemini version available ♊︎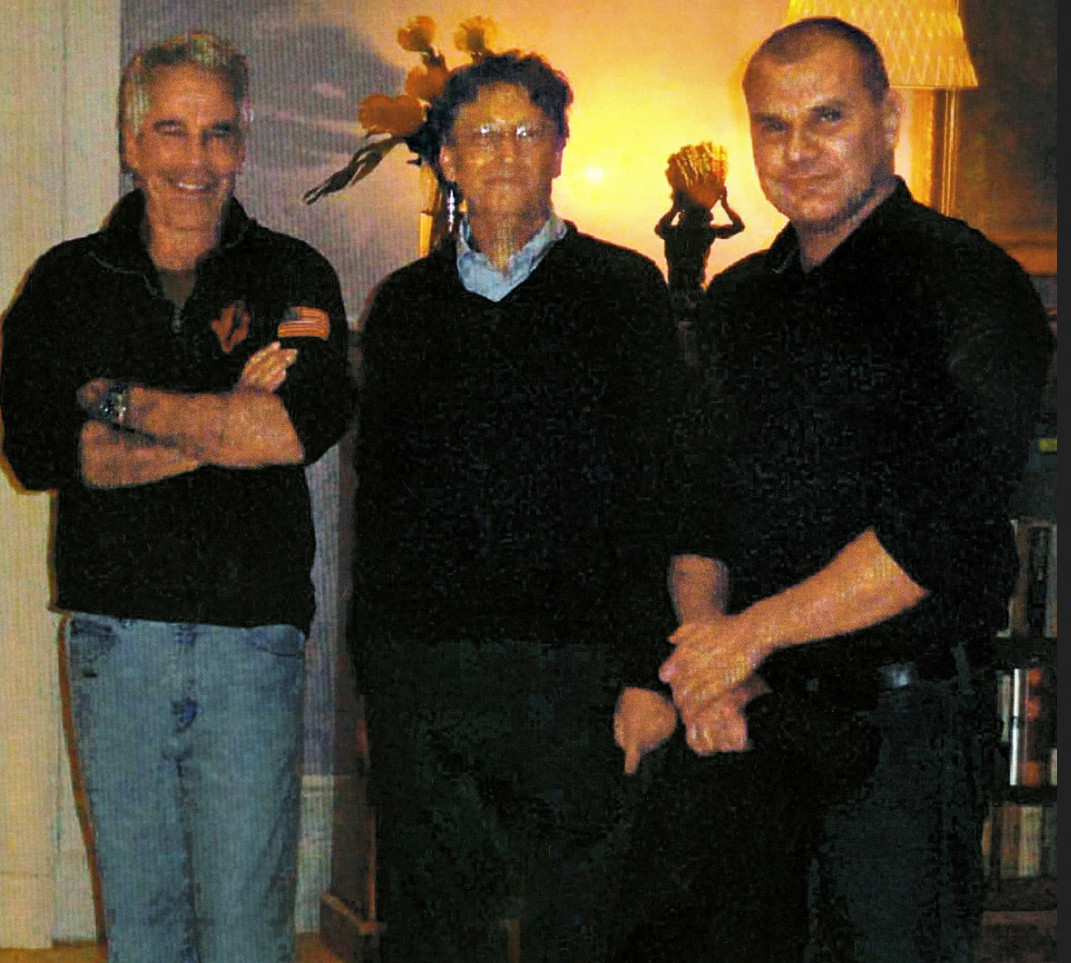 Days before his death Jeffrey Epstein "amended his will and named Mr. Nikolic [Bill and Melinda Gates Foundation's science adviser, shown on the right] as a fallback executor," according to the report which published this photograph.
Summary: Further research into the suppressed case (and arrest followed by guilty plea) that involves selling pre-teen rape footage; the police is still uncooperative in the sense that it has provided not a single page of its 2,851-page report
WE receive a lot of mail from readers and sometimes it is noteworthy enough for publication, either anonymously or not. One reader, who is a new reader, found our series about the FOIA — a series which has been cited by some journalists and book authors this year. They takes it seriously, as they really ought to.
Our new reader wanted to move our research forward, in spite of the lock-down. "This led me to case number 14-1-06789-1," he said, "Washington vs. Rick Allen Jones. About 30 hours of research on this." His succinct findings are below:
---
I'd like to share some unique findings:
- It's the only King County child pornography case WITHOUT law enforcement associated with it. That came from the National Center for Missing & Exploited Children. For reference: Hundreds of King County cases are listed here with the investigative agency. [To quote the page: "CourtWatch gathers data about the justice system to support improvements to the system response to sexual violence. Our hope is that these monthly case summaries will provide helpful information about how sex offense cases progress through King County's criminal justice system. The information contained in these case summaries was obtained through reviewing the public record, and case summaries are posted after a defendant has been convicted and sentenced."]
- There should be, at minimum 3 but possibly 5, King County search warrants attached to this case, but none can be found.
1) Property – UNIT 211 (and maybe neighboring 208 as his sister lives there)
2) Equipment – COMPUTER (that was seized and searched)
3) Email Address – GOOGLE INC. EMAIL ADDRESS (that triggered the investigation)
4) Equipment – PHONE (for checking other files)
"Rick Allen Jones was required to register as a sex offender. Through three detailed searches, UNITED STATES, WASHINGTON STATE, KING COUNTY, he is not registered anywhere."5. Internet Protocol Address (Issued with the Internet company in his apartment)
- After searching a multitude of King County criminal cases in 2014, all include an ORDER FOR WARRANT attached to a BOND except for this case. Jones' attorney Jeffrey D. Cohen was also on another Child Pornography case in 2007 [07-1-04378-7] — in which the Defendant (a well respected teacher of 24 years) was caught with only 39 sexually explicit images of boys, and had a $10,000 bond placed. Jones, with over 6,000 images, including pre-teen rape, was never issued that Warrant/Bond, but rather a slap on the wrist. Here is information on that other case covered by SeattlePI.
But unlike Rick Allen Jones' case, it was also featured in the Seattle Times here. [Editorial note: As we noted several times in the past, the Seattle Times received money from Bill Gates]
- Rick Allen Jones was required to register as a sex offender. Through three detailed searches, UNITED STATES, WASHINGTON STATE, KING COUNTY, he is not registered anywhere. There is also no Inmate DOC # as his 90-day sentence was Ankle Monitored House Arrest.
- According to Washington State Law, his 9.68A guilty charge cannot be vacated nor sealed.
"There is also no Inmate DOC # as his 90-day sentence was Ankle Monitored House Arrest."- Following up on NamelyLiberty's request for documents from the Seattle Police: P047691-091319. Request Status is listed as INSTALLMENTS. Furthermore, due to the case Hikel v. City of Lynnwood, 197 Wn. App. 366 (12/27/2016), the judgement ruled "Requesting a clarification on a records request does not extend the time to provide the records or indicate that more time was needed." That case can be referenced here. [PDF]
- Minor extra: Twitter account @JeffreyDCohen206 is linked to the work email: jdc@jdcohenlaw.com
Ever since Gary Little in the 80s, people have become more aware that the Seattle elite will go through great lengths to cover up their crimes. If you reference this page, CTRL+F for "Gary Little", you'll also see the ties between Gates Sr., Little, and Frank Blethen (owner of the Seattle Times that blacked out Jones' story). █
Permalink
Send this to a friend