05.30.20
Gemini version available ♊︎
The latest excuse we hear is "coronavirus" (as if journalism cannot be done from one's home), leaving corruption unreported or grossly under-reported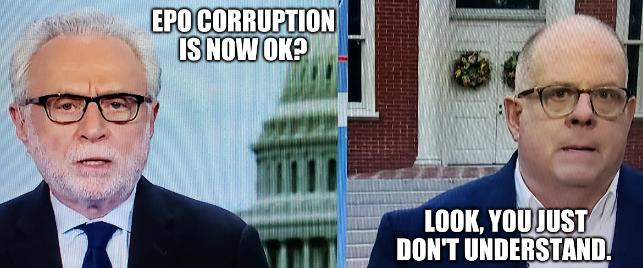 Summary: Very major corruption scandals still emerge in Europe's second-largest institution and illegal patents get granted as well as promoted; somehow, perhaps miraculously, this no longer seems to bother anybody in the media (corruption and radical policies have been gradually 'normalised')
THE LAW is seen as a "barrier" when your sole goal is to cheat the law and defraud the system. This is why the current leadership of the USPTO goes out of its way to ignore/bypass 35 U.S.C. § 101. This is why European Patent Office (EPO) leadership only ever pretends to give a damn about the EPC.
Yesterday, citing "DigitalisationIndex" again, the EPO bragged about "data retrieval" patent applications. "In 2019," the EPO tweeted, "we received 4% more patent applications in data retrieval than the year before. More on the latest patenting trends here: https://bit.ly/DigitalisationIndex …"
"But in today's EPO corruption has become the default mode and radicalism became the norm a few years ago (like the Trump administration)."These are software patent applications that must be rejected in Europe. They're illegal. But today's EPO grants them anyway and António Campinos lobbies for them (even pressuring judges on the matter) just to fake so-called 'production' and spur more frivolous patent lawsuits over mere algorithms, which copyright law already covers regardless.
Separately, tweeted the EPO, "Official Journal 5/2020 is now available online" (it can be found here; warning: epo.org link). "List of professional representatives before the EPO" is included. Does it include more corruption like this? It's hard to tell without a lot of research. But in today's EPO corruption has become the default mode and radicalism became the norm a few years ago (like the Trump administration).
Remember 2015 or thereabouts, back when media across Europe actually did cover EPO corruption on occasions? Before EPO management bribed and intimidated it? Once upon a time even Managing IP dared mention at least some of the corruption, some of the time, but almost nobody who wrote for Managing IP back then still works there. Maybe none at all! Hard to name a single person…
Managing IP now takes money (bribes) to promote SPAM ("sponsored" articles) for drug pushers of the "cannabis industry" [sic] and days ago we also saw articles composed by "Julia Anne Matheson and Anna Kurian Shaw of Hogan Lovells" on behalf of clients (megaphones for big clients as 'news')…
This is really terrible…
Months ago we also saw Managing IP's Patrick Wingrove lobbying an FCC judge (Justice Huber) to manufacture a bunch of misleading 'news'. They're shamelessly promoting the UPC, looking to manufacture caselaw for software patents using a crooked system of litigation controlled by the same thugs who spent a decade attacking the EPC, nakedly and shamelessly. Not too shockingly Wingrove has also just published some fluff for Benoît Battistelli's buddy Thierry Breton, who's pushing for the UPC in defiance of Justice Huber and his FCC colleagues [1, 2]. With so much corruption in the recent past of Mr. Breton, one has to wonder how he managed to find his way into a top EU job. And to quote:
The EU should ramp up efforts to find "pragmatic solutions" for standard essential patents and to create a single European patent system, internal market commissioner Thierry Breton announced to the European Parliament this week.

[...]

The commissioner made these statements in French during his opening remarks to the JURI committee via video conference, where he also spoke about the need to reform data laws in the EU as part of a new regulation for the information society.

"It's a major challenge for our economic recovery," he said.

The European Commission is currently considering a competition complaint made by German car manufacturer Daimler against Finnish telecoms company Nokia over licensing terms for connectivity technologies in cars.

EU competition regulators quizzed Daimler and some of its suppliers involved in the complaint in March on why talks on patent licensing arrangements failed between these companies.

On the matter of a single patent system, EU member states and the European Parliament agreed on a patent package nearly a decade ago, in 2012, which included the establishment of a Unified Patent Court.

The harmonised patent project was dealt a huge blow this year, however, after the UK announced that it would not participate after Brexit and the German Federal Constitutional court upheld a complaint made against the system's ratification.
Wait, who was this a blow to? Oh, that's right, the clients of Managing IP, a megaphone of the litigation 'industry'. Poor predators… █
"Mankind censure injustice fearing that they may be the victims of it, and not because they shrink from committing it."
–Plato
Permalink
Send this to a friend