08.11.20
Gemini version available ♊︎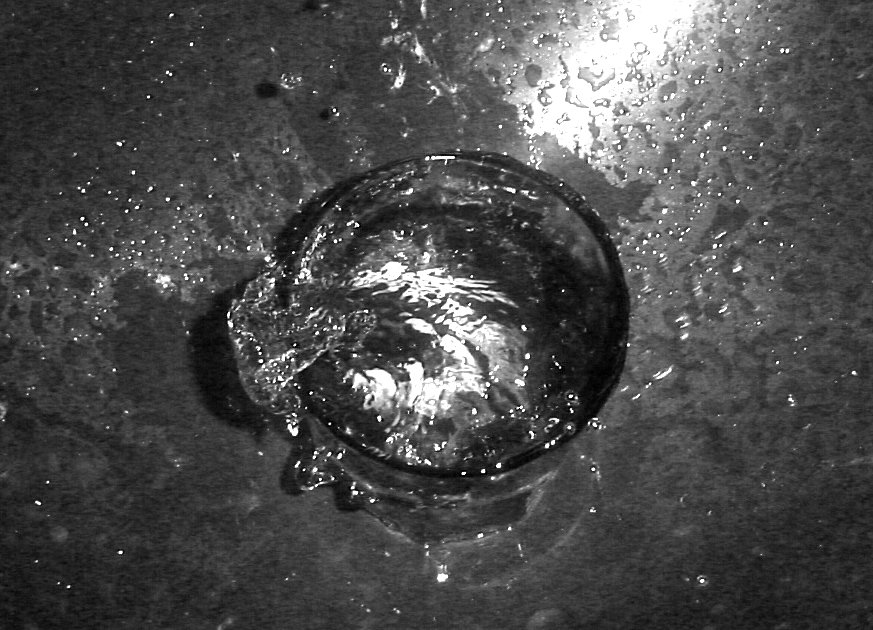 Summary: It has become increasingly if not abundantly evident that European Patent Office President Campinos is no better than Battistelli as he's still a 'darling' of patent litigation trolls and their front groups/lawyers
THE European Patent Office (EPO) is run by a bad person, whose own staff rejects him (only 3% of those surveyed trust him). The U.S. Patent and Trademark Office (USPTO), thanks to a corrupt appointment made by Donald Trump, is also run by a bad person. They're all about litigation/lawsuits; this isn't what patent offices were made for. This is sometimes called "vendor capture" (the vendors being firms that pursue as much litigation as possible, not science or innovation).
Iancu vainly sidesteps 35 U.S.C. § 101 in order to mass-grant illegal software patents (without a chance in court; judges would toss these out) and artificially inflate meaningless numbers; so does Campinos, who openly and shamelessly promotes software patents in Europe and sometimes pressures judges to let him do this. IAM certainly pushes very hard in that direction…
"IAM and the EPO aren't separate; there's a business relationship, which we wrote about before."Later these liars have the audacity to speak about patent "quality" (they mean speed or volume, not objective quality) and the EPO always cites a bunch of lies from IAM to 'support' the lie. They last did this a few months ago. IAM and the EPO aren't separate; there's a business relationship, which we wrote about before. IAM also has business relationships with Microsoft and its various patent trolls, including Intellectual Ventures. According to this new page "Intellectual Ventures COO Arvin Patel" will be an IAM 'VIP' soon, alongside Campinos and Iancu. What does that say about IAM? What does that say about the EPO? They're both boosters of patent trolls because of the money; they've become a megaphone of blackmail and extortion artists funded by Microsoft. There's a "virtual fireside chat" (careful not to get burned) coming:
António Campinos and Andrei Iancu are among the confirmed speakers participating in IAM's ground-breaking IPBC Connect, being held over the course of next month.

The USPTO Director and the President of the EPO will be taking part in a virtual fireside chat on 15th September with IAM editor-in-chief Joff Wild, during which a wide range of subjects will be addressed. These will include, no doubt, how both agencies have responded to the challenges posed by the covid-19 pandemic and the longer-term implications for IP practice that the current crisis creates.
If one goes to the sponsors page one finds Intellectual Ventures in there. Is that what they pay for? That literally means that money is flowing from Intellectual Ventures (the world's biggest patent troll) to IAM. Other sponsors include Sisvel (troll), Avanci (troll) and even OIN (yes, OIN the sellout, which works to reinforce software patents). Quite a bunch right there! We've highlighted/underlined them below (screenshot from the site).
OIN is sponsoring all sorts of patent trolls-infested events while calling some trolls "charities". This isn't the OIN that we supported more than a decade ago. OIN is nowadays literally run by people who came from notorious patent trolls. █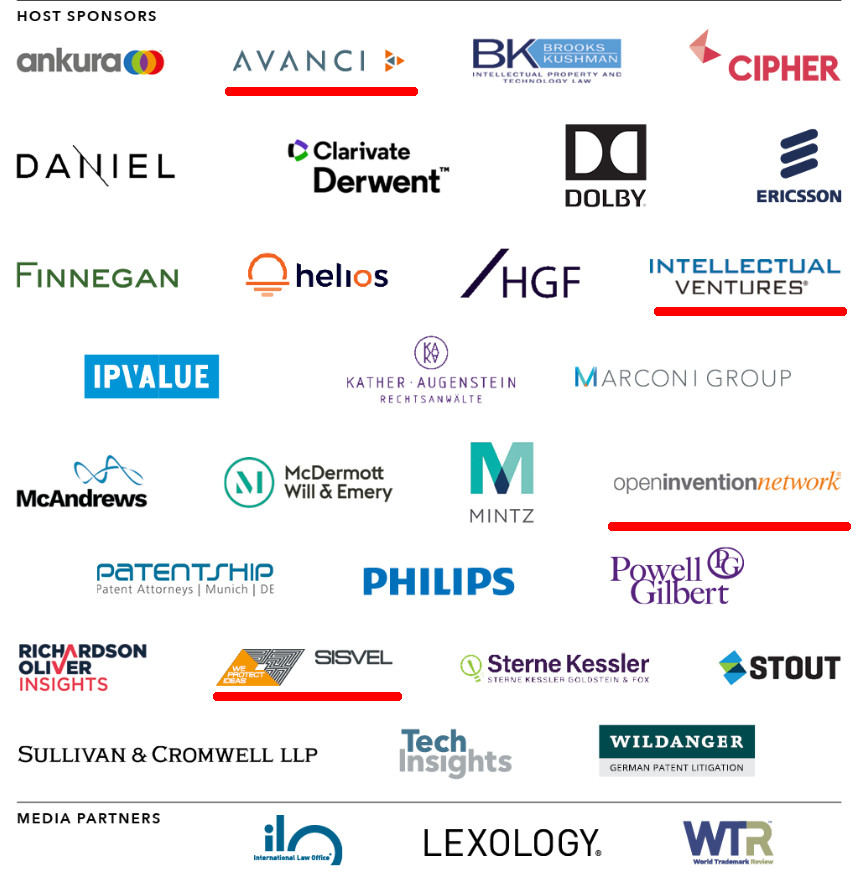 Permalink
Send this to a friend