09.27.20
Gemini version available ♊︎
It always starts with good intentions (2018):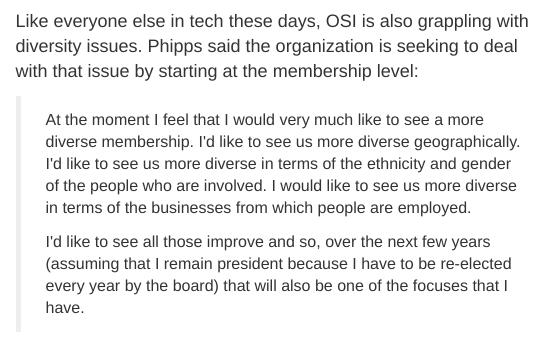 Corporate diversity is not really diversity when 95% of your budget is corporate and misused.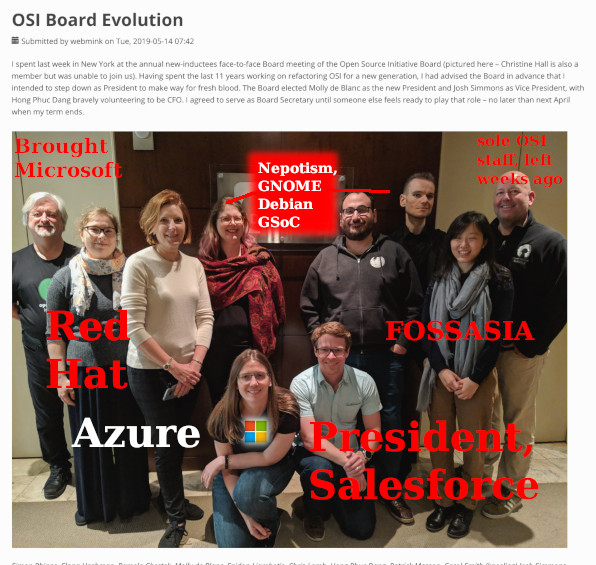 Simon Phipps on Microsoft in 2020 (only a year after patent blackmail going to the courts):
Well done, lads.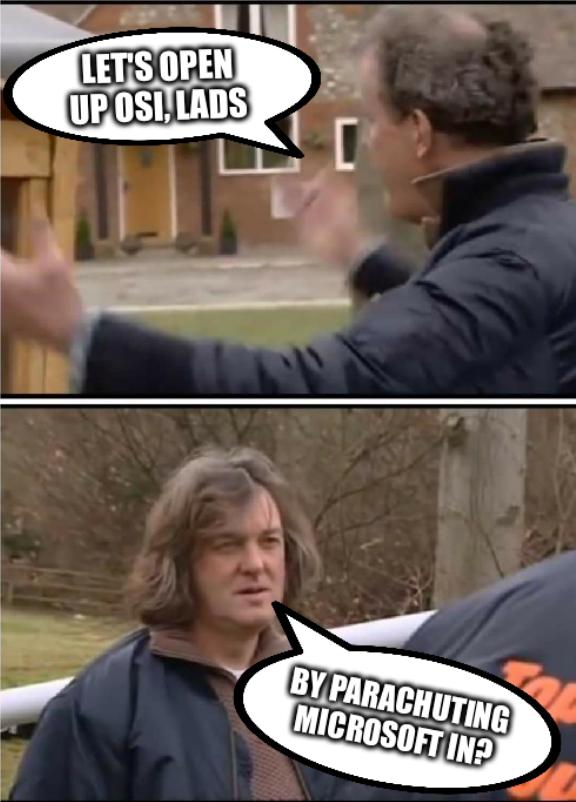 As a rule of thumb, we must never ever let criticism of massive and abusive monopolies be conflated with intolerance. They sometimes try exactly this tactic. It can be highly effective.
Permalink
Send this to a friend