01.26.21
Gemini version available ♊︎
It competes with Windows Server, but not with Microsoft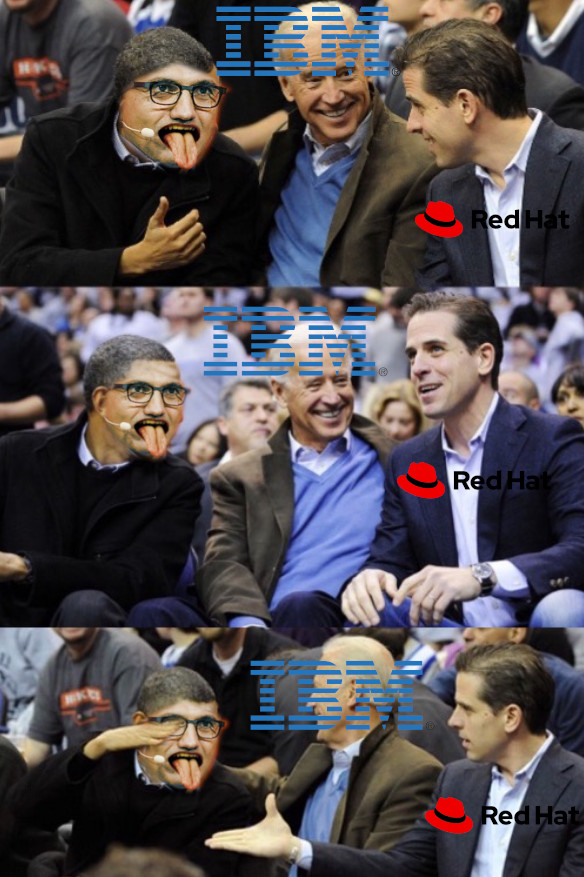 Summary: The community ought to stop pretending that one monopoly seeks to replace another despite close partnerships (some would say "collusion") between the two
THE trio above (IBM, Red Hat, and Microsoft) is closer than ever. Many projects of IBM, Red Hat, and Fedora are still being outsourced to a proprietary monopoly of Microsoft and there's no true evidence of real competition, except perhaps against Windows Server.
"There are still fine communities around (e.g. Arch, Gentoo) and they're a lot more worthy of volunteer efforts."Surely this frustrates some people, including volunteers who gave a lot of their time to the Fedora project. IBM itself is a former monopolist, so it can relate to Microsoft, to which it offloaded some of its business to avert antitrust-induced break-ups (in a sense, giving business to Microsoft was a surrogate of a break-up).
Recently, as the news sites put it, IBM responded to the correct perception that people were getting seriously upset at IBM and at Red Hat, mostly because of what they had done to CentOS. Planet Fedora has been eerily quiet since then, except for employees (IBM) and interns.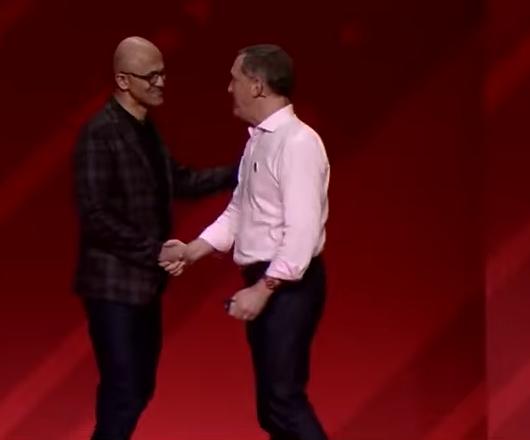 A very long time ago Canonical enjoyed the support of many volunteers who donated their time and efforts to the Ubuntu community (gardening bug reports, reporting bugs, contributing artwork and so on). Canonical's dealings with Microsoft did irreversible harm. Those started well over a decade ago.
The inability to tackle issues like monopolies and various ethical or practical issues (e.g. Ubuntu adding Amazon spyware) led to erosion of trust and devotion. When Canonical marked Ubuntu's bug #1 (basically the need to replace Windows) as resolved or "wontfix" that said a lot about Canonical's objectives. Instead of seeking to remove a monopoly Canonical sought to participate in the monopoly and Canonical is nowadays still outsourcing much of its code to Microsoft's monopoly, which thankfully lost inertia.
More than 20 years ago I joined the Free software community, motivated primarily by the need to replace Windows, which had become very abusive (even well before Windows XP and the Windows back doors for the NSA, as exposed by Edward Snowden). If companies like Canonical and Red Hat (now IBM) don't intend to tackle the Windows monopoly on desktops and laptops, then why should the community support such companies? There are still fine communities around (e.g. Arch, Gentoo) and they're a lot more worthy of volunteer efforts. █
Permalink
Send this to a friend