05.06.21
Gemini version available ♊︎
People are generally better rewarded when they work for the powerful interests and lie for the powerful interests; but they get discarded quickly (because they lose all legitimacy)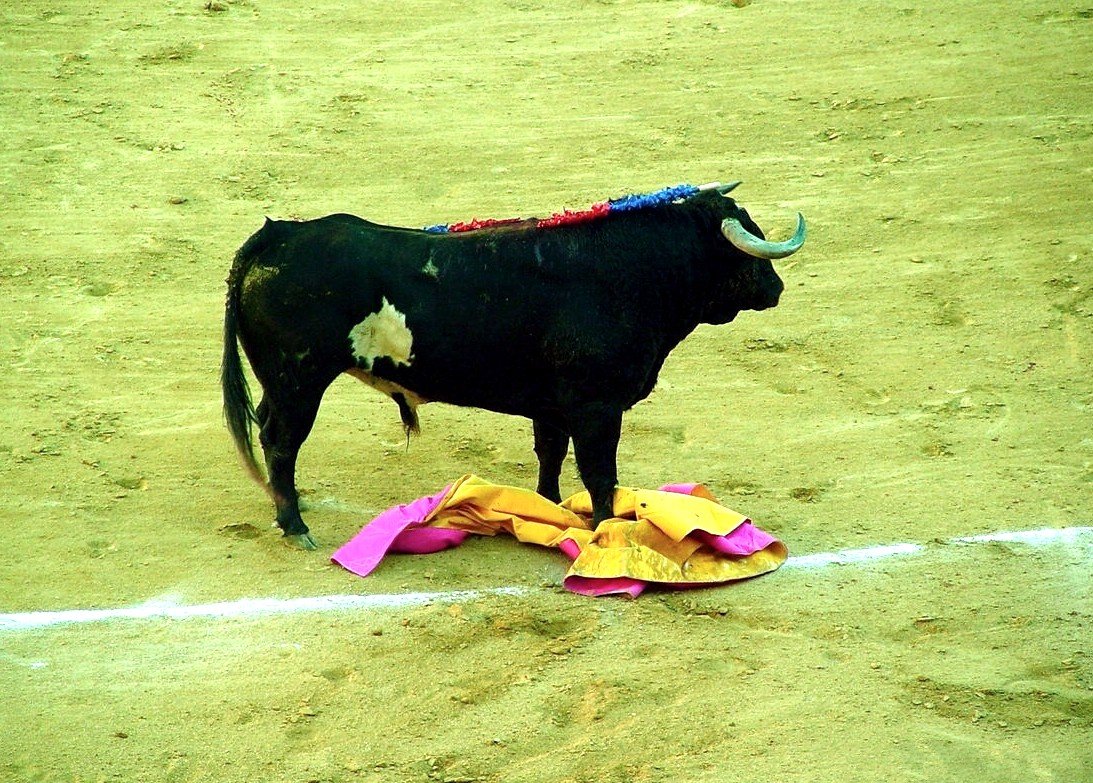 The Bull Wins?
Summary: There are parallels between what happens in the Free Software Movement and the EPO, where well-meaning people — and usually hard-working scientists — are besieged by people who never really contributed anything to society
THE past 1.5 months have been rather hectic for many. I know at least two people who had found the heat overwhelming and decided to take a break. Cancel mobs can induce fatigue and stress; it is their modus operandi; EPO President Benoît Battistelli did this to the union (SUEPO) and António Campinos is doing that to every staff representative, including the union. It is a strategy.
"My personal opinion is, the union and the staff representatives must carry on fighting for the staff."I would like to interject with some personal experiences (which I seldom do). I started activism before I even knew it was (or considered it to be) activism. The term "activism" is rather vague and the same is true/applicable to the term "journalism" (many people whom we're told are "journalists" are just hired guns of rich media owners, salaried to perpetuate an unjust status quo or rewrite texts for large corporations — a practice sometimes known as "Public Relations"). Over the years I've learned some valuable lessons, usually the hard (and painful) way. The first thing is, when you engage in a battle against something and someone in a position of power/privilege they will always try to give you the impression you embarked on some insurmountable challenge you can never win. Because they want you to give up. They use defeatism as a tactic. Don't fall for it. Don't walk away. Keep on fighting. Every now and then clues will appear that they're losing and are retreating. In the case of Novell and the EPO, certain wordings in press releases give away their face-saving or damage-limiting agenda; they're hurting. They hurt badly! A decade later, in Novell's case, Novell's last CEO gave away his agony and pain — a form of admission/confession of utter defeat. The second thing is, if you're right on something (truth and justice are on your side), then carry on, repeat, expound, as facts generally have a 'secret' power; it's a force that cannot perpetually be defeated by a barrage of lies. Those lies are very expensive to produce and disseminate, especially when the general public becomes sceptical of the lies and risk of blowback grows (the lies have a negative effect on the lie teller; FUD is self-harming).
How does this relate to the EPO? My personal opinion is, the union and the staff representatives must carry on fighting for the staff. Seeing the past week's puff pieces (we'll do another video about these shortly), the Office management is burning literally millions of euros just trying to control the narrative, what's sometimes known as "perception management". But worry not, they're not fooling their staff. Almost not a single member of staff believes those liars. They've lost control over the minds of examiners. Nobody trusts Campinos either (not anymore; presumption of innocence is long expired).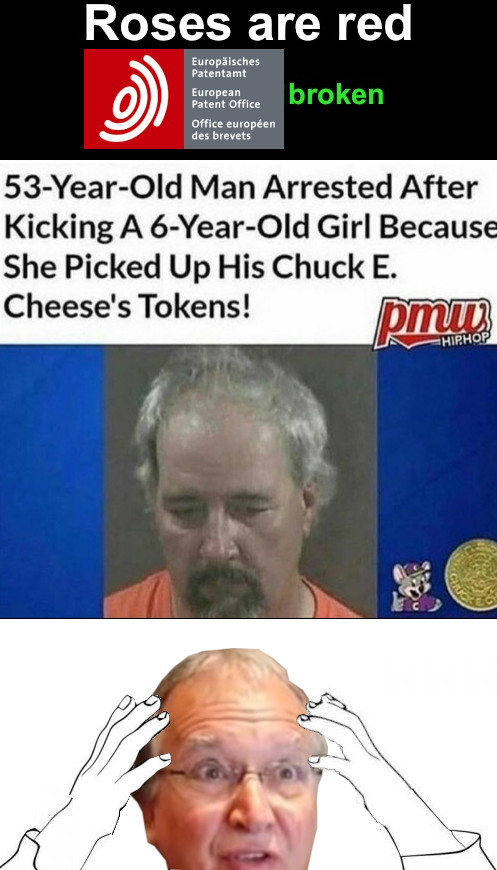 In the case of Software Freedom (yes, capitalised), carry on fighting for what's just. Don't let corporate shills who barely even conceal their funding sources tell you that you're somehow defending "pedophilia" by standing up for the FSF. Don't let them tell you that a "masters" degree is somehow a "racist" thing; they're corporate concern trolls and yesterday alone we captured two more examples of those companies using the term "master" in a technical context; they don't even follow their own advice.
Last but not least, don't let them manipulate you into fighting peers; "divide and rule" tactics are thousands of years old. Know the real enemy, try to educate those who were misled/manipulated. In the case of the EPO, the management tried using a yellow union to incite the staff. Where is that yellow union now? Nowhere. We have not heard of it for ages… the same is true for some 'Open Source' groups. OSI is defunct, the so-called 'Linux' Foundation is literally selling seats to corporations (for openwashing purposes, nothing else), the Gates Foundation is collapsing (the management there realises that Bill is a sociopath and one who might face future charges, not for the first time either), and patents on COVID-19 vaccination are soon to be subjected to waivers, removing one of the main critiques of vaccines (the monopolies and profiteering, motivated by unbridled greed).
The other day we caught glimpse/sight of some reports about more European software patents perishing in courts and over in the US the litigation beehive is still trying hard to undermine Alice/35 U.S.C. § 101 (bringing that question back to SCOTUS) because American courts, unlike the U.S. Patent and Trademark Office (USPTO), almost always reject such patents. We put examples of that at least once a day in Daily Links without further commentary because that's just the "New Normal"…
Alice (or similar) won't be 'overturned'; they've been telling us it would… for over 7 years. Oh, speaking of which… where the UPC today? █
"Idiots can be defeated but they never admit it."
–Richard Stallman
"People said I should accept the world. Bullshit! I don't accept the world."
–Richard Stallman
Permalink
Send this to a friend