05.12.21
Gemini version available ♊︎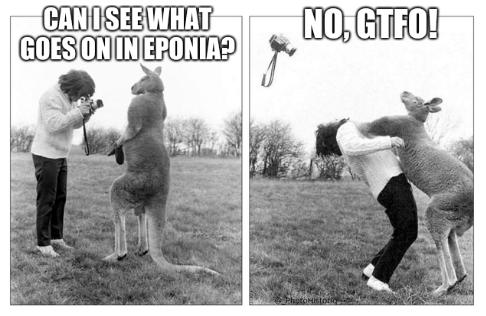 The EPO's management still prevents about 7,000 workers from accessing Techrights
Summary: Europe's second-largest institution, helped by Europe's largest, is engaging in a massive attack on the very concept of the Rule of Law and incredibly enough the so-called 'press' (or 'media') doesn't report on it
THIS morning we started a new series about the EPO. Expect this series to go on for well over a fortnight. There's lots more to come. Readers of ours, many of whom work for the EPO, are paying close attention.
Associate of ours (at Techrights) has stated: "The EPO has been one of the many multifaceted scandals willfully ignored (and thus condoned) by the press."
We're making use of IPFS and Gemini to reduce prospects of censorship — either by technical means or intimidation. The EPO did try this several times in the past. We're moreover still blocked by the EPO. It also targeted IP Kat, which has never been the same (never since a lot of writers stepped down in quick succession). Speak to the old (original) Kats and they might have some stories to tell…
"By the way," the associate has added, "so many newspapers are covering some aspects of Bill's [Gates] scumminess. However, they all still are loyal to him in that they refuse to cover the damage he has done to business, industry, government, and education through his crap products and his bribing of media to shut up about it. How, many have exposed that he has influence over media and uses it to keep FOSS out of the news? The goal is Software Freedom…"
To our EPO readers this may seem off-topic, but it's not. We assure you! It's all connected, not just through Gates obsessing over patents, Microsoft grabbing the EPO's data, and the lobbying for European software patents (nowadays it's just fashionable to call them all "Hey Hi" patents because buzzwords beget ambiguity). What Gates and the EPO have in common, for instance, is their "above the law" status (de facto immunity) and control of the media by means of funding.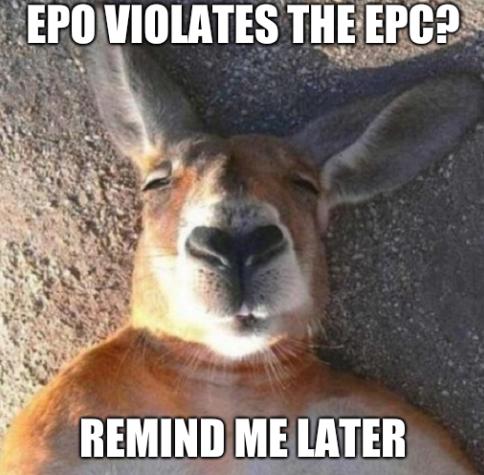 "Remind me later" (maybe after the EPO is totally and completely defunct)
What's at stake here isn't just European sovereignty but the sovereignty of every software developer and computer user. Do we want to be policed or at least governed by patent offices in the pockets of large corporations that ban, censor, manipulate and spy on people?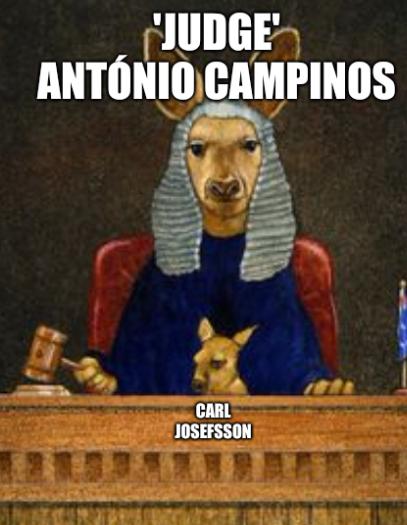 Certainly not, right?
Techrights was always about patents (since the very beginning in 2006), but it often explains the connection to software freedom, which is increasingly connected to personal freedom and societal justice. The more "digital" society gets, the more pronounced this correlation will become.
Later today we shall post Part 2 of the series, to be entitled "Just Another Pro Forma Rubber-Stamping Exercise?"
Remember that this case pertains to proprietary software, privacy, outsourcing, and many other aspects of digital or "tech" rights. █
Permalink
Send this to a friend