05.29.22
Gemini version available ♊︎
Falsehoods as "legal advice"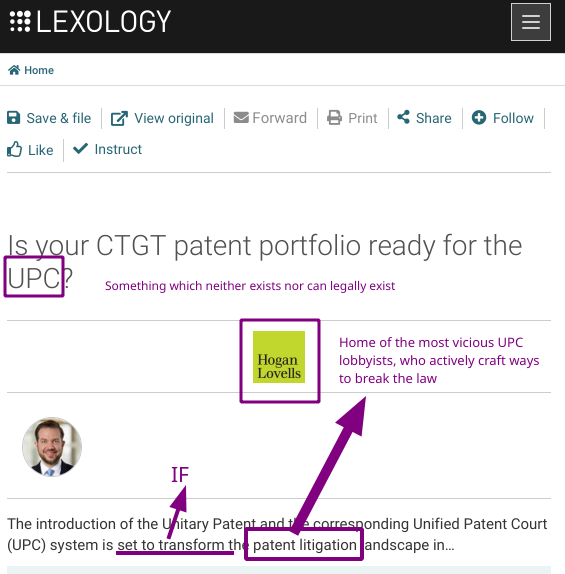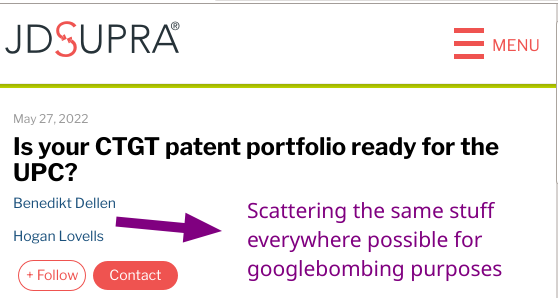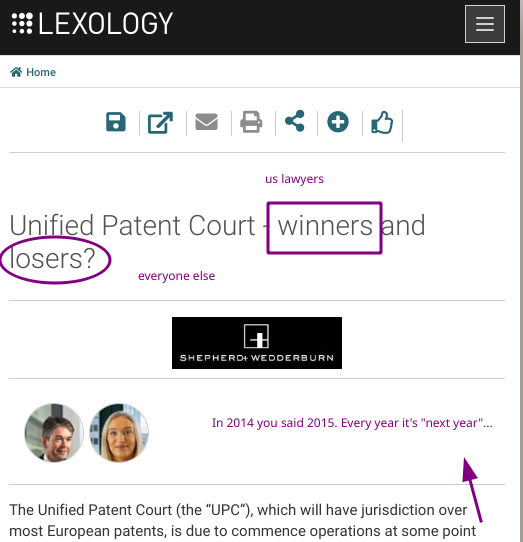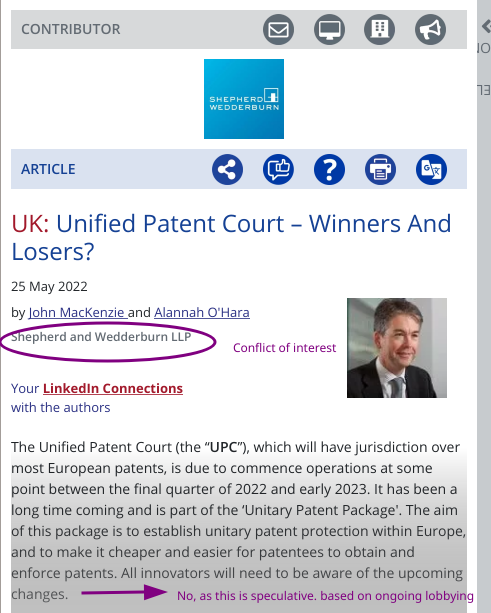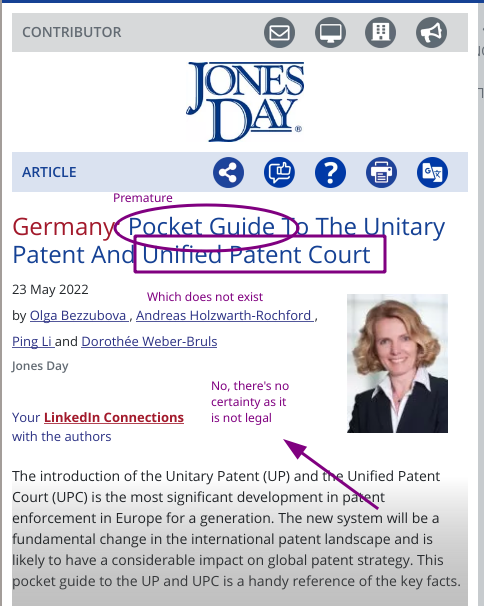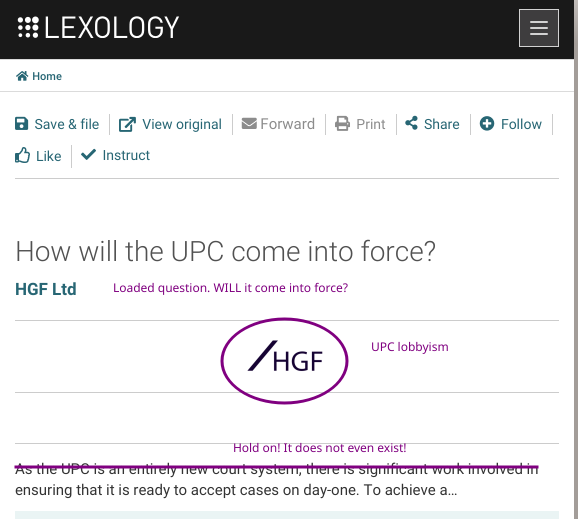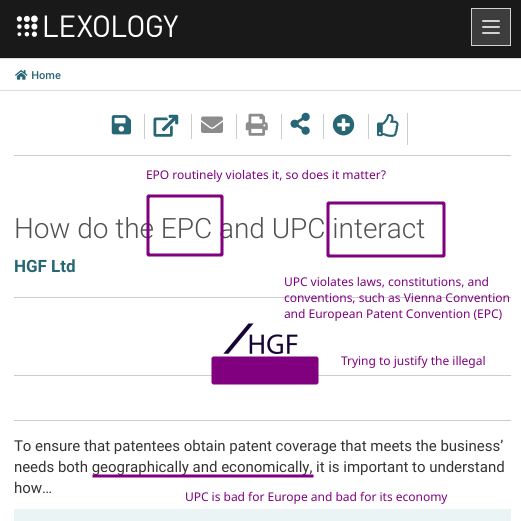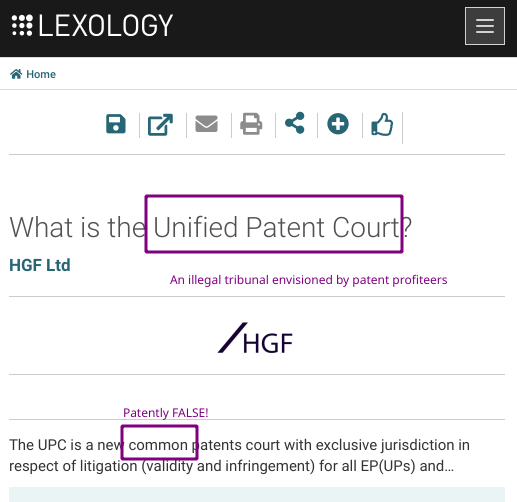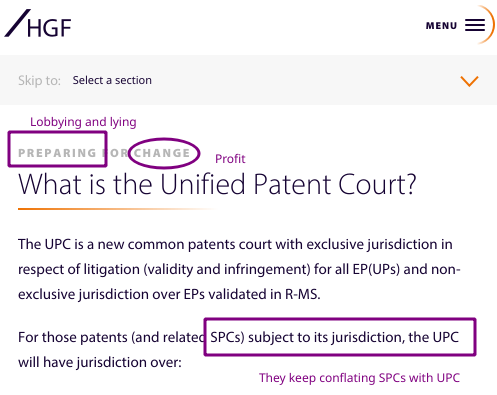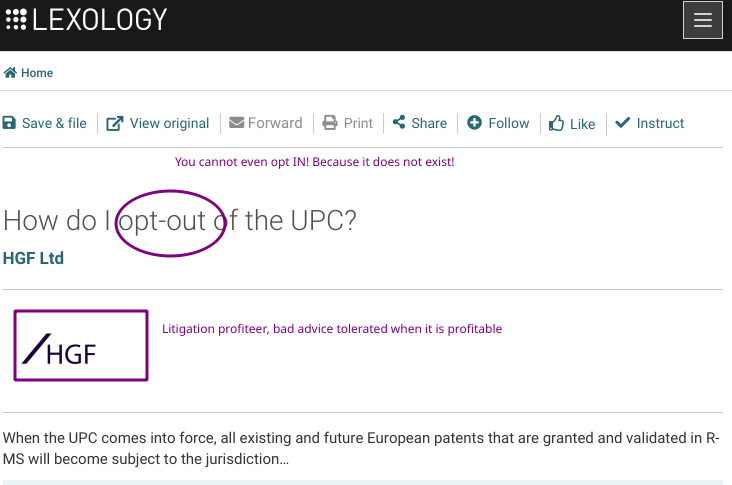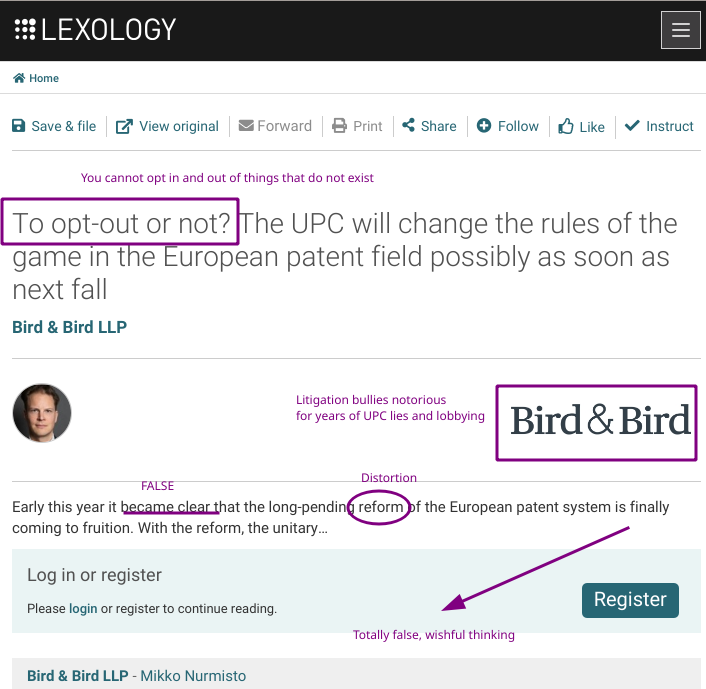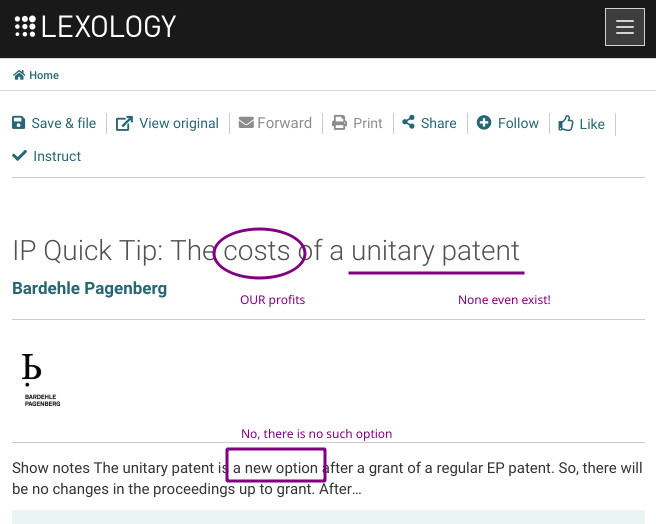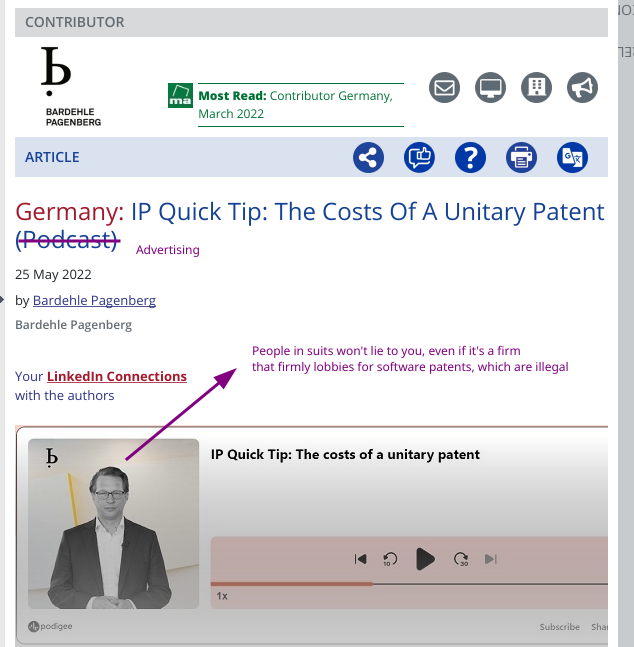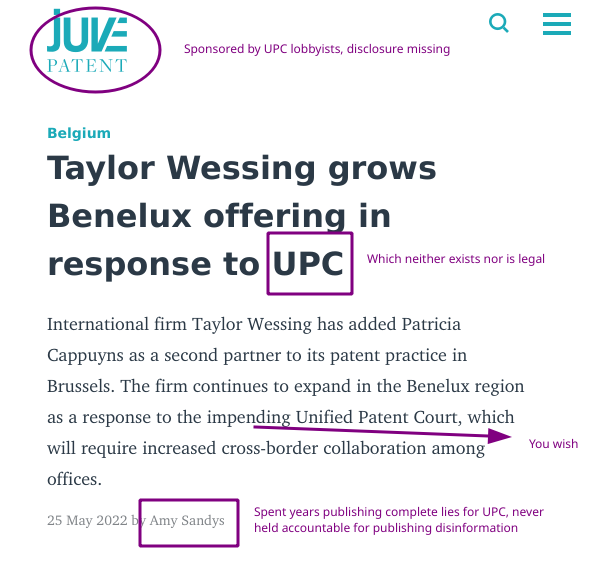 Response to last weekend's post: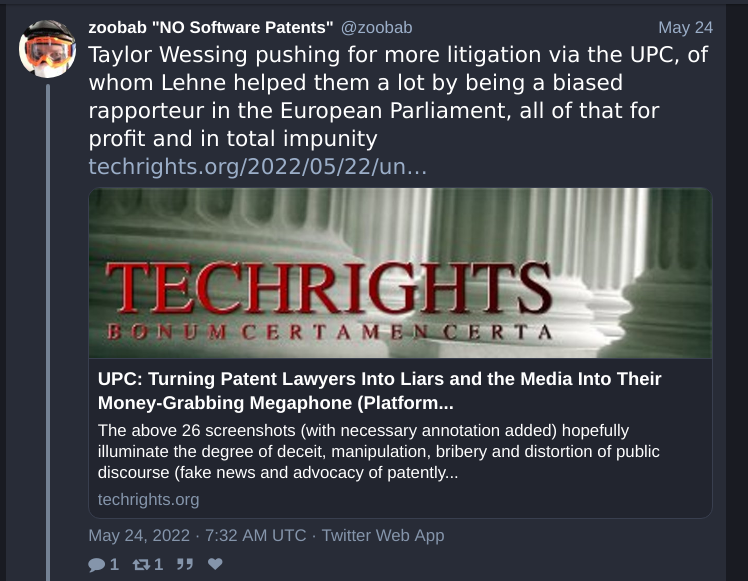 Older: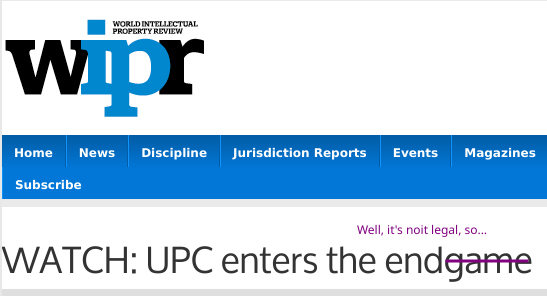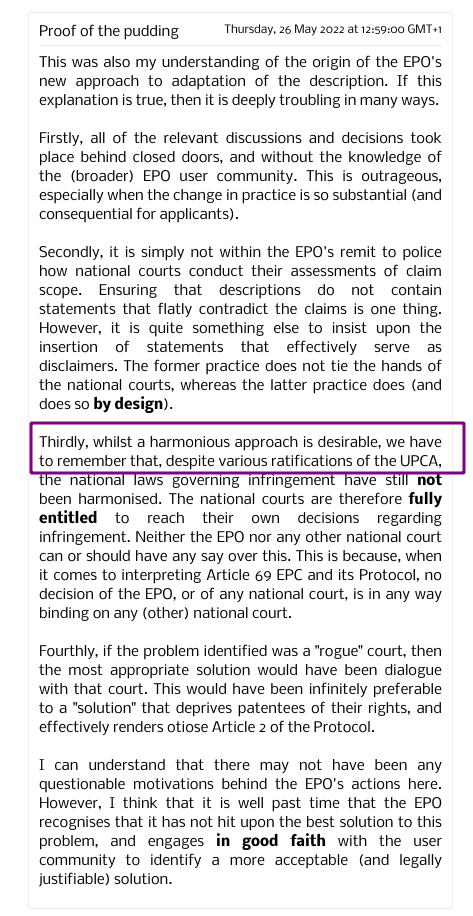 Summary: Another roundup of the past week's lies (or responses to the lies) from Team UPC; it has become rather absurd and to make matters worse António Campinos is posting similar lies (and advocacy of unlawful agenda) in the EPO's official Web site
TODAY, as on most Sundays, we've taken a look at — and stock of — the habitual lying or the shameless self-promotion from Unified Patent Court (UPC) pushers, also known as Team UPC. What we have here is a bunch of global litigation profiteers scheming to alter the law in an unconstitutional fashion for personal gain, under the false guise of "unity" or "harmonisation". They're looking to lower the quality of patents (not in compliance with the EPC, either) and — inter alia — to usher in European software patents in spite of national policies. They are in essence doing to courts what they have done to the patent office with kakistocrats like Benoît Battistelli.
The goal here is not justice. The goal here is not to make Europe more competitive. It is exactly the opposite, but they're paying the media to play along and to harm science, local businesses, and Europe at large. Just because they stand to personally benefit… if their own wishlist becomes de facto law (that's not even legal).
Europe needs to better mobilise and antagonise the conspiracy of these patent zealots. Unlike those lobbyists, we're not coordinating and they rely on apathy, ignorance, a lack of resistance (the disinformation shown above contributes to this). █
Permalink
Send this to a friend