10.10.22
Gemini version available ♊︎
Context: Open Source Initiative Controlled (Infiltrated) by Microsoft GitHub: Microsoft Bribes OSI to Justify GPL Violations Under the Guise of 'AI', Even Writes the OSI's Material | Open Source Initiative is a Shameless Megaphone and Advocate for Microsoft's Proprietary Software (GitHub). It Also Encourages Copyright and GPL Violations (Plagiarism Disguised as 'AI').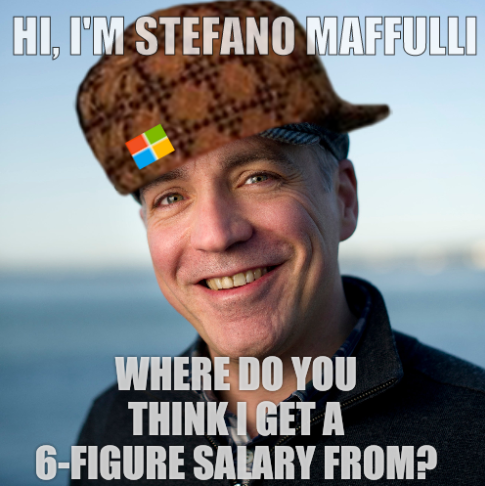 A coin-operated Microsoft mouthpiece. Attacking Open Source while wearing an "open source" hat.
Summary: Being full-time staff at OSI means being Microsoft staff. Check where the money comes from and what the job involves these days.
Permalink
Send this to a friend