Eye on Security: Microsoft Windows Emergency Patch, Botnets Grab Data, Malware Scam Analysis
Dr. Roy Schestowitz

2010-08-06 12:12:28 UTC
Modified: 2010-08-06 12:12:28 UTC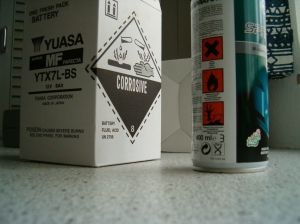 Summary: An update on problems Windows users may be experiencing
●
Microsoft rushes out emergency fix for critical Windows bug
(
more about this emergency
)
Microsoft on Monday rushed out an emergency patch for a critical vulnerability that criminals are exploiting to install malware on all supported versions of the Windows operating system.
●
Botnet with 60GB of stolen data cracked wide open
Most botnet command-and-control channels run on compromised webservers or web-hosting services designed for criminals, making it possible to dismantle the network by taking down the central server. Mumba, by contrast, makes use of fast-flux technology, in which the operations are carried out on thousands of compromised PCs. That allows the IP address and host machine to change every few minutes, a measure that frequently foils takedown attempts by researchers and law enforcement.
●
Anatomy Of An Attempted Malware Scam
The display media segment is the newest target of malvertising, the latest trend in online criminal methodology. The problem has escalated in recent months and despite many suppliers' best efforts, it continues to grow. The culprits behind many of these attacks are based in foreign states leaving little course to take action. While the best defense against malvertising is to prevent it from happening in the first place, this has proven to be a challenge for even the most astute publishers, networks and the like.

We were recently the targets of one such attempt, and while it certainly wasn't the first "fake agency" we've been besieged by (and that we've successfully stopped), it is one of the most organized efforts we've encountered so far. Below we've outlined the approach that was used and the findings of our investigation as an FYI to others who may be on the target list.
Recent Techrights' Posts
Any newly-added layer represents more attack surface
We hope Unity will burn in a massive fire and, as for Godot, we hope it'll get rid of Microsoft
There are certainly more more advantages, but 10 should suffice for now
This hopefully helps demonstrate just how colossal the migration actually is

Good Teachers Would Tell Kids to Quit Social Control Media Rather Than Participate in It (Teaching Means Education, Not Misinformation)

Insist that classrooms offer education to children rather than offer children to corporations
There's moreover a push to promote politicians who are as scummy as Twitter's owner

The World Wide Web is Being Confiscated From Us (Like Syndication Was Withdrawn About a Decade Ago) and We Need to Fight Back

We're worse off when fewer people promote RSS feeds and instead outsource to social control media (censorship, surveillance, manipulation)

Next Up: Restoring IRC Log Pipelines, Bulletins/Full Text RSS, Wiki (Archived, Static), and Pipelines for Daily Links

There are still many tasks left ahead of us, but we've progressed a lot
We've covered examples from IBM, resembling the Microsoft world
We want to champion another decade or two of positive impact and opinionated analysis
some remaining links for today
The Steam Deck is mostly a DRM appliance
SUSE's relationship with firms such as these generally means that SUSE works for authority, not for community, and when it comes to cryptography it just follows guidelines from the US government
It's not about the clients, it's about money
We've already begun the migration to static
Linux Foundation staff uses neither Linux nor Open Source. They're essentially using, exploiting, piggybacking goodwill gestures (altruism of volunteers) while paying themselves 6-figure salaries.

Linux Too Big to Be Properly Maintained When There's an Incentive to Sell More and More Things (Complexity and Narrow Support Window)

They want your money, not your peace of mind. That's a problem.
Mozilla is financially beholden to Google and thus we cannot expect any pushback or for Firefox to "reclaims the Web" a second time around
Installing one's system of choice on a device is very hard, sometimes impossible
Some people mocked us for saying this day would come; chatbots are a huge disappointment and they're on very shaky legal ground
the powerful companies/governments/societies get to know everything about everybody, but if anyone out there discovers or shares dark secrets about those powerful companies/governments/societies, that's a "crime"
In the case of technology, it is possible that a lack of collective action is because of relatively high salaries and less physically-demanding jobs
Reprinted with permission from Ryan Farmer
Reprinted with permission from Ryan Farmer
To me it seems like GNOME is moving backward, not forward, mostly removing features and functionality rather than adding any
HowTos (or howtos) are very important in their own right, but they can easily distract from the news and howtos are usually quite timeless or time-insensitive
Given the number of disgruntled employees who leave Canonical and given Ubuntu's trend of just copying whatever IBM does in Fedora, is there still a good reason to choose Ubuntu?

Debian GNU/Linux is a Fine Operating System, But What if People Die Making It for Somebody's Corporate/Personal Gain?

Will companies that exploited unpaid volunteers ever be held accountable for loss of life, caused by burnout, excessive work, or poverty?
Links for the day
Links for the day
by FSF
We're already learning, over IRC, that out new site is fully compatible with simple command line- and ncurses-based Web browsers. Failing that, there's Gemini.

Red Hat Pretends to Have "Community Commitment to Open Source" While Scuttling the Fedora Community (Among Others)

RHEL is becoming more proprietary over time and community seems to boil down to unpaid volunteers (at least that's how IBM see the "community")
Reprinted with permission from Ryan Farmer
Reprinted with permission from Ryan Farmer

Not Your Daily Driver: Don't Build With Rust or Adopt Rust-based Software If You Value Long-Term Reliance

Rust is a whole bunch of hype.
The supposedly "modern" stuff ought to occupy some other protocol, maybe "app://"
The way Google has been treating the Web (and Web browsers) sheds a clue about future plans and prospects
History matters
Git is working, IPFS is working, IRC is working, Gemini is working
Scope-wise, many stories fit neatly into both sites, but posting the same twice makes no sense logistically
A prompt response to FUD is important. It's time-sensitive.