The Windows 7 Refund: Microsoft Still Breaks the Law With OEMs, But Somehow Finds Apologists
Dr. Roy Schestowitz

2010-08-21 07:54:09 UTC
Modified: 2010-08-21 12:07:59 UTC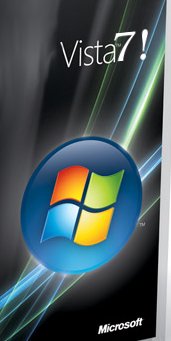 Summary: The 451 Group advertises Microsoft, which continues to force many people to buy Windows even when they clearly don't want to
A COUPLE of days ago we spotted some more hogwash and unnecessary Vista 8 promotion, which came from an unexpected place -- Matthew Aslett from the 451 Group. For a few years we have been unable to find out if Microsoft pays this group (they cannot disclosure this information), but anyway, this piece raises a brow and there an attempt to balance it by dangling Oracle (talking not about software freedom but about "Open Source" instead).
Recently we have heard a great deal about crime in the computer industry, ranging from Dell to HP and to Intel. Microsoft too got an honorary mention for
its bundling practices
. Pogson
writes
:
How does a monopoly sustain itself? It can produce better products than anyone else or it can cheat, messing with competition and providing "inducements" to stick with the game-plan.

Obviously, without producing better products, M$ would not be able to maintain exclusivity on retailers' shelves and OEMs product-lists unless they provided inducements. As we recently saw in SEC v Dell, it is not OK to keep those inducements secret if they are a substantial/material fact that could affect investors' decisions. We know retailers and OEMs margins are tight so the inducements are material. M$ certainly has not produced better products than any other software house on the planet.
Tim from
OpenBytes
has been attempting to find a way to get a Vista 7 refund (more on that when we catch up with IRC logs and post them), but this is getting hard to do. Tim is not alone though. Yesterday we found
another depressing story
:
I placed a call back to Asus (thankfully I had the supervisor's direct extension this time) and inform them on this. They apologize and inform me there is nothing they can do about this. They again suggest I contact Microsoft for the refund on Windows because "Asus does not process refunds" even though the EULA says they should.

The EULA is a binding agreement like a contract, if I can get into trouble for breaking it so should they, right? Is it even worth my time to try and sue Asus to get my money back? Maybe next year when I am done with school.
People should make a lot more noise about it. Microsoft continues to disregard the laws and OEMs are helping it, sometimes because
Microsoft pays them to do so
.
⬆