Moves to ODF (Along With GNU/Linux) Obstructed by Apple and Bureaucracy
Dr. Roy Schestowitz

2010-08-27 21:40:39 UTC
Modified: 2010-08-27 21:40:39 UTC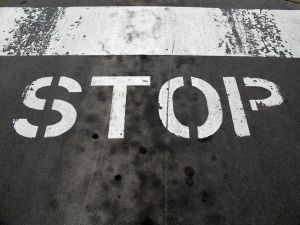 Summary: Apple continues to ignore the international document standard, at least in i[don't]Work; migration to GNU/Linux through OpenOffice.org is hampered a little
"It's time to call bullshit and cause a fuss wrt Apple's iWork not supporting ODF," John Drinkwater wrote earlier today.
For those who do not remember,
Apple is a barrier to ODF and occasionally a booster of its partner Microsoft, which promotes OOXML
. Lack of ODF support in i[don't]Work is a subject we wrote about in [
1
,
2
,
3
,
4
,
5
]. This is just one of the many areas where Apple harms GNU/Linux users,
patent lawsuits being another area
.
"This is just one of the many areas where Apple harms GNU/Linux users, patent lawsuits being another area."In addition to this, some hours ago a reader asked us, "have you see[n] this? Why am I smelling corruption?"

It's a story about a French migration to GNU/Linux in government (ditching Apple and Microsoft) being stifled through the office suite layer. Think about interoperability through standards here. France is said to be Europe's biggest adopter of Free software (although it depends on who's ranking and how the ranking is done), so it's important. Here are the details from the Open Source Observatory and Repository (OSOR):


The administration of the French city of Marseille is giving up its plans to decrease it's IT vendor lock-in. The move to OpenOffice is almost completed, but about 35 percent of all workstations are forced to continue to also run a proprietary office suite, because of applications that link exclusively to that suite's spreadsheet and text editor.

Furthermore, the city's IT department has decided to end its current use of both Microsoft and Apple operating systems and start migrating all 5000 workstations to Microsoft's latest version of Windows. This move will be completed in 2014.

In a memo to all staff at the IT department, which was leaked onto the Internet, Jean-Marie Angi, the IT director, writes: "Following the reorganization of the IT department, the objective of the feasibility study to use Linux for desktops has been changed to a comparison between using Linux or Windows Seven."
Even
Microsoft boosters
say that Microsoft's Vista 7 migration is expensive, based on this
new post from SJVN
. Let's keep an eye on France. Microsoft tried to derail Munich's migration to GNU/Linux through back room deals negotiated with/by Steve Ballmer.
⬆