Mono Outperformed by .NET Sometimes, Ubuntu Netbook Edition 10.10 Dumps Novell's Banshee
Dr. Roy Schestowitz

2010-09-12 00:43:54 UTC
Modified: 2010-09-12 00:50:43 UTC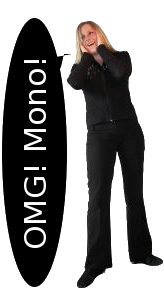 Summary: The technical deficiency of Mono is shown once again and Mono dependency in Ubuntu has just been reduced
Mono is a copy of a copy of "the real thing", which is Java. Mono is a way to advance .NET at Java's expense, totally under Microsoft's control and at its mercy. According to this new benchmark, Mono continues to be more like ".NET express", i.e. an introductory version to Microsoft's stack, which the "real experts" will invest in and eventually use. Mono is essentially like a recruitment tool for .NET and its advantage is that it manages to scoop up Free/libre open source people who foolishly believe that they advance freedom by advancing C#. Here are some numbers from the new benchmark (Mono works well only in small examples, at least in this experiment):
As you can see on both plat€­forms the sones GraphDB is able to work through more than 2.000 queries per sec€­ond on aver€­age. For the longest run€­ning bench€­mark (1800 sec€­onds) with all the data imported .NET allows us to answer 2.339 queries per sec€­ond while Mono allows us to answer 1.980 queries per second.
Why would anyone believe the spin from Mono proponents, who claim that Mono does more than .NET (even though the MCP forbid them, using software patents as 'teeth'). The
OMG!Mono! folks
continue
promoting Mono-based software like Sparkleshare
[
1
,
2
,
3
], as usual paying no attention to Mono by at least naming it as a dependency in the post (it's usually left for comments to do).
Sparkleshare – the open-source cloud storage (think Dropbox) alternative – has hit its first beta milestone.
Although this site does not pay attention to the Mono problem, it does
currently state
that Ubuntu Netbook Edition 10.10 won't have Banshee
by default
[
1
,
2
,
3
], despite the original plan. This is excellent news and it buys users more time to explain why Mono should not be included
by default
in Ubuntu. The reason which is named for dropping Banshee from this release is the number of bugs:
Deemed to contain too many bugs to make it an acceptable default this cycle, the popular player's default pinning has thus been held over to Ubuntu 11.04.
It does seem like Ubuntu reduces its dependency on Mono then, at least to an extent.
⬆