"Q: Why is it written in Mono/C#? A: Because I hate freedom."
Dr. Roy Schestowitz

2010-09-07 22:45:46 UTC
Modified: 2010-09-07 22:45:46 UTC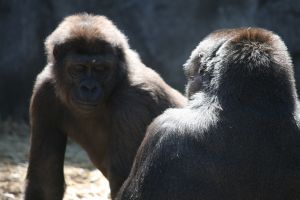 Summary: SparkleShare is Mono (and proud of it), Ubuntu still under threat of having Banshee spread throughout the project, putting in it code which Microsoft explicitly stated is a patent problem
Yesterday we linked to this post about a "Slick FOSS Alternative to Dropbox". What we did not know at the time is that it's Mono based. One reader told us: "[I] Was about to install it, so I first opened the readme file." The text shown above (in the title) was in it, probably as just a tongue-in-cheek gesture.
Why is it that Mono proponents use humour to escape criticism? Novell's Jeffrey Stedfast (of the
Mono
team) is currently linking to
humourous viral marketing from Microsoft
and the
OMG!Mono!
folks
advertise/promote Banshee in the sense that they call for help testing it
. Ubuntu Netbook Edition is intended to have Banshee
by default
[
1
,
2
,
3
] and it would be worrying if the desktop edition followed suit because it's a
lawsuit threat
:
Given that Ubuntu aims to replace the default mediaplayer on the Ubuntu Netbook Edition with Banshee, Didier Roche has requested that the proud OMG army unleash their unspeakable powers of mass breakage on the newly promoted Banshee 1.7.5 package in Maverick.
Those who do not understand the legal ramifications (that would be the majority) may need the advice of others.
⬆