Joint Microsoft/Novell Release of Mono, Partly With Microsoft Licences, Patents, and Even Copyrights
Dr. Roy Schestowitz

2010-10-07 09:46:43 UTC
Modified: 2010-10-07 09:46:43 UTC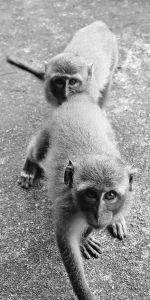 Summary: Microsoft and Novell want access to people's GNU/Linux boxes, which are using APIs and protocols that Microsoft does not control; Mono-based software gradually removed from Ubuntu
SO... a new release of Mono is out, says a Microsoft MVP. This is excellent news (for Microsoft at least) because this release contains code written and licensed by Microsoft employees, not just former Microsoft employees and Microsoft employee wannabes. We have already covered these points before. The mobbyists [sic] are already dismissing those who oppose Mono in this long discussion in identi.ca, conveniently ignoring the FSF's recommendations against C# and Mono.
Phoronix
deserves credit for finally acknowledging in its announcements about Mono that "many in the open-source community do not like Mono on their system". In fact,
the entire article
opens with the following statement:
While many in the open-source community do not like Mono on their system as a Microsoft .NET implementation for Linux (and other operating systems), for those interested in this C# compiler and run-time library, Mono 2.8 is now available for download.
One important point which we kindly ask readers to verify is the following about Beagle, which Novell has been promoting as a Mono-based application. Over at identi.ca,
mohanpram
wrote last night: "Huh looks like [Mono-based] Beagle isn't in !ubuntu 10.10 repos anymore...I wonder why it was taken out!?!"
Can anyone who is running near-final Ubuntu 10.10 confirm this? Another independent test may be required to ensure that this is true. Ubuntu has already removed the Mono-based F-Spot (
just recently
) and its replacement got some coverage that we linked to over an hour ago, namely:
Shotwell is better at importing and organizing photos than its predecessor, F-Spot, but only by a little. It's much easier on the eyes, and better at recognizing cameras and storage devices, but if you're particular about how you organize your photos, you'll likely bump heads with Shotwell's designers. Our recommendation, and that of many commenters? Install gThumb instead.





With Ubuntu 10.10 coming up there will be a change in the standard photo managing program. It will change from F-Spot to Shotwell. I installed the release candidate of Ubuntu in a virtual machine and gave Shotwell a try.
Mono hype may be increasing in days to come because of this new release. The mobbyists already proceed to smearing Mono opposition (no need to name any names or feed the mobbyists with links).
⬆