Apple Shuts Down Factory Production of Linux Phones
Dr. Roy Schestowitz

2010-10-12 00:41:17 UTC
Modified: 2010-10-12 00:41:17 UTC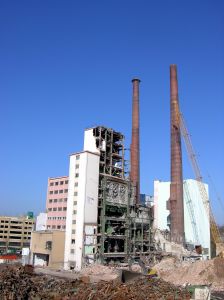 Summary: Apple's Godly hand strikes another manufacturer where phones of the 'wrong' brand were manufactured
Apple has already resorted to lawsuits against Android (with Linux) and now we discover that a design issue -- not an alleged patent violation -- is being used by Apple to remove a Linux-based phone from the market. "In case you have no idea what we're talking about," says Engadget, "earlier this month said Chinese company's been in heated talks with Apple due to the M8 smartphone bearing an "appearance roughly similar" to the iPhone." Apple appears to have gotten its way:
So, it looks like the M8's all set for an early retirement, either way -- it doesn't look like Apple's going to let this one go easily, and Jack's also expressed concern over the fact that the IPO has the power to shut his factory down without going to court. That said, things are still looking positive for the elusive M9 -- from the sounds of it, Meizu's upcoming Android phone isn't affected by this takedown (yet); but the question is whether Jack and co. can keep the shops running until a December launch for their next flagship device. Oh well, hang in there, Meizu!
Meizu M8 was going to have Android too.
Why does Apple fear commoditisation? If it can make phones that can justify their price, let competition do its thing.
⬆
"Those who can, innovate, those who can't, litigate."
--Harish Pillay, Red Hat (and others)