When Life of a Patent is the Death of a Person
Dr. Roy Schestowitz

2010-10-30 22:30:18 UTC
Modified: 2010-10-30 22:34:07 UTC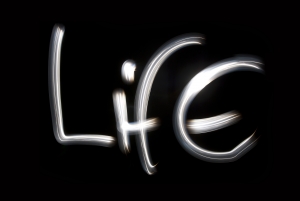 Summary: News about controversial patents on genes, life-saving drugs, and TRIPS in ACTA
T
HIS post presents some news where patents are a matter of life and death.
●
US Government Argues in Court that Isolated Genes are Unpatentable
(patents on genes were also covered in [
1
,
2
])
In March, 2010, District Court Judge Robert Sweet held Myriad's gene patent claims invalid for failing to satisfy the subject matter eligibility requirements of 35 U.S.C. 101. The ruling was directed toward claims that cover particular isolated DNA molecules (genes) and processes of detecting and screening for those genes, but was written broadly enough to essentially invalidate all patents covering genes that were isolated from an organism.

[...]

Thus, the patent laws embrace gene replacement therapies, engineered biologic drugs, methods of modifying the properties of plants or generating biofuels, and similar advanced applications of biotechnology. Crossing the threshold of section 101, however, requires something more than identifying and isolating what has always existed in nature, no matter how difficult or useful that discovery may be.
●
Big Pharma Stranglehold: Thwarting India As Independent Maker Of Blockbuster HIV Drugs?
("neocolonialism kills AIDS," remarks Dr. Glyn Moody)
Until recently, the pharmaceutical giants were little interested in the developing world, while looking almost exclusively to the profitable United States and European markets. But now, their momentum is substantially slowing down there mainly due to stiff costs to renew product pipelines, generic competition, recent economic downturn and cost-conscious government and commercial payers. Additionally, over the next five years, drug companies will lose patent protection of products worth US$140 billion in yearly sales [1]. As a result, the brand industry is increasingly looking to the emerging markets of fast-growing middle-income countries (including India, China, Venezuela, Brazil, South Africa, South Korea, Indonesia, Colombia, Egypt, Vietnam and Turkey) where a number of well-off elites, who can afford out-of-pocket spending (about 300 million people in India, at least 800 million in China), now live. Expanding middle classes in such countries are not only spending more on healthcare, but their rising wealth is contributing to increased rates of chronic diseases once limited to the western markets. Without counting that, sales of prescription drugs are forecast to wane in the United States as an effect of new health-care legislation that could lower the price of medicines. This is adding pressure on drug makers' US businesses.

[...]

Cheap brand and branded generics to rural India

Now that big pharma industry is pushing forward its breakthrough in India, the acquisitions of local firms, as just mentioned, have resulted in a multi-pronged, deeply profitable strategy wherein the impact of lower prices applied to end products is offset by taking advantage of the lower manufacturing, distribution and marketing costs in the country.

Until recently, the brand companies doing drug business in emerging economies have focused mostly on the wealthy and middle class. Now, they are turning also to the "bottom of the pyramid" and are conducting an exercise in how to cut prices down to seduce poorer customers and rural villagers in India while still turning a profit. To this aim, nearly all companies have boosted their sales forces (as an example, Abbott now employs approximately 10,000 people across all of its country businesses) [8]. Reportedly, these pitchmen are fanning out in rural India, where they train doctors and patients also hoping to capitalise on a $19.5 billion Indian public healthcare programme for 742 million villagers [10].

In short, the multinational companies are selling some branded treatments to Indian customers at lower-than-Western prices, while licensing cheap therapies from local firms (the so-called branded generics) to build portfolios of low-cost medicines [4]. Through the branded generics (90 percent of drug sales), the multinationals are deeply involved in the current rise of India's pharmaceutical market [11]. It comes as no surprise that in countries where generic drugs may frequently be substandard or fake, selling generics under the brand of a leading enterprise can look to doctors and patients as a more trustworthy and reliable option. The branded generics market is generating nearly $8 billion in pharmaceutical sales this year, a figure that is expected to more than double by 2015 [11].
●
USTR positions in China WTO TRIPS dispute at odds with talking points on ACTA flexibility
("ACTA: Brazil, Ecuador and India made interventions on ACTA at WTO TRIPS Council,"
summarises ThiruGeneva
in this first part of Knowledge Ecology International coverage on ACTA in USTR, Brazil, and India)
In a dispute between the United States and Canada over the enforcement of intellectual property rights, Article 1.1 of the TRIPS played an important role. See: WTO DISPUTE DS362, China — Measures Affecting the Protection and Enforcement of Intellectual Property Rights.

In the US/China WTO dispute, the USTR took the position that parties have an obligation to "give effect to the provisions of the Agreement," and that "Article 1.1 deals with the method by which a Member implements TRIPS Agreement obligations, not whether or to what extent a Member should implement them in the first place."

One United States pleading in this dispute mentioned Article 1.1 of the TRIPS 15 times...
●
Brazilian intervention at TRIPS Council: ACTA
●
Extracts of India's Intervention to the WTO TRIPS Council: ACTA
(bricking BRIC)
On Wednesday, 27 October 2010, the WTO TRIPS Council held its annual review of the Paragraph 6 System. IP-Watch has a link to the detailed program of the annual review. This annual review of the Paragraph 6 system lasted till around 8 PM Geneva time. More details of this closed door meeting will be provided in due course. Sources close to the negotiations indicate that Canada provided a comprehensive overview of its implementation of the Paragraph 6 system, Canada's Access to Medicines Regime (CAMR). Rwanda was not present at this review; neither was Ghana, a country which has tried unsuccessfully to make use of Paragraph 6. After 8 PM, the TRIPS Council resumed and certain Members took the floor to discuss ACTA. Here are some key extracts from the intervention made by India yesterday concerning ACTA.
●
TRIPS Council Discusses Efficacy Of ACTA, Public Health Amendment
(for more on ACTA and TRIPS see
this video
which slams TRIPS [
1
,
2
,
3
,
4
])
ACTA "completely bypasses the existing multilateral processes provided in particular by the WTO and WIPO" as well as providing for much higher level enforcement than called for under TRIPS, India said in prepared remarks. It is already doing so with a "startling" decision to overturn a decision of the WTO dispute settlement on a US-China dispute over counterfeiting and copyright piracy (IPW, WTO/TRIPS, 26 January 2010), India said. ACTA reinterprets the definition of "commercial scale" to mean "any activity carried out for a direct or indirect economic or commercial advantage" while the WTO recently determined that it meant a particular level of activity, the statement said.

As "ACTA members account for about 70% of world trade," there is a risk the agreement will "undermine trade liberalisation when there already are several threats to the multilateral trading system in the form of trade protectionist measures in wake the of the economic crisis and a simmering currency issue," India added. For this reason, India requested that "Enforcement Trends" be discussed at this TRIPS Council meeting, despite having a position in the past that enforcement should not be a permanent TRIPS agenda item, they said.

[...]

A WTO source said ACTA parties largely argued the agreement "does not affect TRIPS and that action is needed to tackle the real dangers arising from counterfeit products such as medicines and spare parts."
Drugs counterfeiting prevention has had ACTA misused to push for draconian copyright law, under the guise of saving lives.
⬆