Novell's Chief Marketing Officer John Dragoon Does Not Understand Novell Critics, Rewrites the Past Instead
Dr. Roy Schestowitz

2010-11-08 17:26:42 UTC
Modified: 2010-11-08 17:26:42 UTC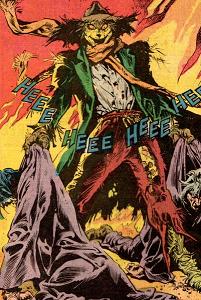 Summary: Novell's PR machine (notably the Chief Marketing Officer for Novell) uses a straw man to dismiss its opposition which includes many former users of SUSE
Novell's marketing chief has been kissing bottoms and suppressing criticism of Novell in blogs [1, 2]. Novell's idea of doing business includes silencing sources of bad publicity, apparently. In John Dragoon's blog he has just written about things needing to be private, pretty much like Novell's deal with Microsoft, which remains an unknown in many ways (it was a private deal). Nobody except some people at the very top of Novell (many of whom have quit the company since then) knows exactly what Microsoft and Novell agreed on, but even "[o]ver three years" after this deal* Dragoon is mischaracterising critics of Novell's deal, thus rewriting the past in some ways. Here is the relevant portion of his text in Forbes:
Over three years ago my employer, Novell, made the bold move of announcing a strategic partnership with one of our long time competitors, Microsoft. We did it because it was in the best interests of our mutual customers. Days, weeks and months later a very vocal minority criticized Novell for "selling out" to the competition. It turned out that very few if any of these critics were our customers. Had we capitulated on our partnership, the valuable customer benefits we delivered would have never occurred.
Recall
the bogus survey which was an exercise in push polling
(and whose outcome is therefore simply not true). If that's what Novell managers still use for dismissing their critics, then they rely on people being gullible. Novell managers can see that they no longer attract much business (SUSE is up for sale now, but as an asset, not a product). Truth be told, they lost many existing customers and prospective ones too. Those who were no longer with Novell were naturally removed from the sample set, so Novell can claim that existing customers accept the deal. One cannot measure the success of a product by only asking people who already used it for a while. I used SUSE exclusively at home and work, but after the deal with Microsoft I no longer did. So surely I would not be included in any such survey. Well, many of those who complained about the deal with Microsoft were SUSE users (and customers) too. It can be verified through mailing lists for example. Novell should not be allowed to rewrite the past.
⬆
"It is in Novell's interest - selfish interest, I will admit - to advance-remove whatever those inhibitors be to the advancement of Linux and open source."
--John Dragoon, Novell

____
*
It is actually over 4 years ago as
the "Boycott Novell" movement is 4 years old now
and Dragoon's article was published on "06/11/2010", 4 days after the 4-year anniversary.