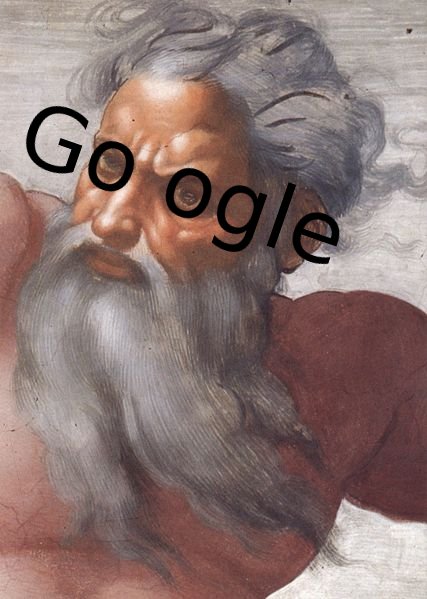 Summary: Google starts arguing against patenting of software having had its flagship operating system attacked by the Oracle and Apple patent portfolios
THE PREVIOUS post was yet another discussion about the harms of patents, especially when they get used offensively. Oracle and Apple are both large companies, so patents (monopolies) work well for them. Java's founder recently said that Steve Jobs is a liar (not exact quote). It happened right after Java was harmed by Apple which had indicated no real commitment to it. Now, let us bear in mind the relationship between Jobs and Ellison [1, 2, 3]. Why would Apple want to harm an Oracle product? Well, the answer turns out to be that it's not so simple because "Apple Joins Oracle For Java Development" and this means "Android Trouble" (and thus good news for Apple's hypePhone). As one insightful blogger put it:


Bad news for Google Android. Oracle and Apple have announced the OpenJDK project for Mac OS X.

Apple will contribute most of the key components, tools and technology required for a Java SE 7 implementation on Mac OS X, including a 32-bit and 64-bit HotSpot-based Java virtual machine, class libraries, a networking stack and the foundation for a new graphical client.

Oracle chief and Steve Jobs are close friends and Oracle recently sued Google over Java use in Android. Since then Oracle has intensified efforts to marginalise Google by taking IBM off the development of Harmony Project which Google's Android relied on. Now, getting Apple involved with OpenJDK means added troubles for Google.
IBM was at one point accused by some for similar reasons (upon its recent announcement). We mostly cover Java news in our daily links, but this time we make the exception to also show the following aftermath:




Corporates have no permanent friends and no permanent enemies. Only permanent interests. IBM is standing with its rival Oracle to protect its Java interests.





After the attack by Oracle on Google, everyone should be finding ways to minimize dependency on Java. Libre Office will do that, too.




Suffice to say, adding to this we have Microsoft MVPs like de Icaza and some other
longtime .NET boosters like Tim Anderson
flinging FUD at Java (we choose not to add links here, especially so as not to feed their FUD). Groklaw, on the other hand and despite smears from Microsoft mobbyists (again, we choose to exclude links or name names), helps show that Google's
tactless stance on patents
may be changing now that it's a common litigation target (even
Google's free/libre software gets sued for patent violations
, which can complicate distribution and redistribution). Not only Groklaw pointed this out in an analysis we cited over the weekend; patent boosters too
are starting to feel rather baffled
by Google's 180:
Google Says Oracle's Patents Are Invalid Abstract Ideas, But Why?



[...]

Granted, its fairly common to "throw in the kitchen sink" when raising claims and defenses, and time will only tell whether this Bilski defense is just posturing, or whether Google will use this case as a platform to campaign against issued patents (recall the Bilski decision itself deals with a patent application).
Jonas from the FFII
enthusiastically asks
, "Google ready to kill software patents?"
Google on Oracle vs Google: "Each of the Patents-in-Suit is invalid under 35 U.S.C. ۤ 101 because one or more claims are directed to abstract ideas or other non-statutory subject matter."

CUDOS Google! Refusing software patents like this the right thing to do for innovation!
An article written by the brilliant Mark Ballard may therefore require some updating; Google is
said to be involved in reforming UK copyright/patent law
. How so? We shall see. Based on the above, Ballard may be off target this time around when he states in the beginning (alongside a famous image):
British coders have awoken with a fright after a two-year sleep of reason to find the software patent threat looming.

The bells have been ringing in Blissville ever since the Guardian reported that David Willetts, the science and universities minister, was reopening the software patent question with a review of UK intellectual property laws. And that Google was behind it.

The mail list of the UK chapter of the Foundation for a Free Information Infrastructure sprang into life on the news, and after displaying barely a hint of life for a year, and not much more than rapid eye movement for long before that.

The UK hasn't looked so perky for two and a half years, having slept even through all the jitter in the US over the Supreme Court's Bilski decision on business method patents.
Google's priorities appear to have changed and all those lawsuits against Android have hopefully helped Google understand that it does not really need software patents. It's the cost and complication (e.g. distribution and redistribution) which make it so. Java too gradually became Free software, so it's time for its patents to go "poof!"
If one wants to
really have patent trouble
(with Microsoft even), there are some
new instruction on how to install the Mono Trojan called Banshee
:
Banshee team has announced the release of version 1.9.0, which is a development release. The new Banshee has a neat option called 'Play After', which inserts a track into the queue right after the track, album, or artist currently playing thus giving more control to the listener.
Mono
is also required by
an application which is being promoted in YouTube this month
.
One must pay attention to the anti-Java FUD that comes from Mono boosters these days. Google on the other hand seems to be softening and hopefully it will decide to help abolish software patents altogether. The productive approach to take here is to give Google the benefit of the doubt because never before did Google use patents offensively (it did use them defensively). Google recently took a major shot at MPEG-LA -- a move not quite foreseen by anyone (freeing videos from codec patents), so maybe there is genuine change brewing.
⬆