Linux Gets the 'Wikileaks Treatment' From Apple
Dr. Roy Schestowitz

2010-12-03 22:05:39 UTC
Modified: 2010-12-03 22:05:39 UTC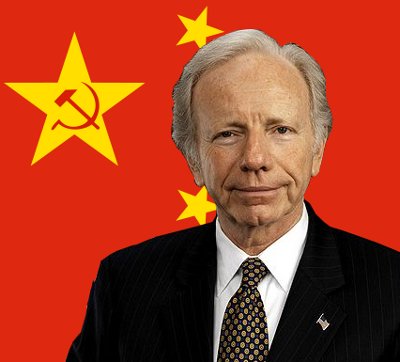 Joe Lieberman: The man who tries to shut down Wikileaks
Summary: Apple is shutting out Linux content, breeds "fundamentalists", mistreats employees, and basically repels even some of its own customers who are increasingly fed up (but locked in)
M
icrosoft is scared of Linux and Apple is nervous about Linux too. "Apple bans Android magazine app" says
this CNN headline
:
Tuesday seems to have been Apple's (AAPL) day for saying "No."

First Apple Legal ordered the Chinese manufacturer of a Steve Jobs look-alike doll to stop making the popular action figure.

Then a representative from developer relations informed the CEO of Mediaprovider, a small magazine publisher based in Denmark, that he couldn't put a magazine about Google's (GOOG) Android on the App Store.
Jan Vermeulen's news piece
found a clever game with strong words (iHorse and "fundamentalists")
which he put in the South African press without the editor's objection:
When you try to challenge that statement with something like, "You do know that Apple didn't invent multi-touch, right?" you're often greeted with the fallacious rebuttal: "Yes, but they *popularised* it."

In a misguided attempt to bring some balance to this argument I will unfortunately not be able to do a full review of the history of the smartphone, so let's begin with the multi-touch driven interface Apple announced so proudly that it had invented.
Even those so-called 'fundamentalists' who serve Apple
turn out to be "disgruntled"
based on an Apple "cult" site (
CultofMac
). We have already heard of
an Apple employee whose life in Florida was ruined by Apple
and now comes the following from a pro-Apple site:
The complaints touted on the blog range from the size of repair parts packaging to things like brain-washing and drinking the Apple Kool-Aid. It just goes to show you that you cannot make everyone happy.

Consider the complaint about the size of boxes for packaging repair parts. It might be better to have a one size fits all approach vs. having a handful of different size boxes around that you might never use.
"How I Learned to Stop Worrying and Love Canonical"
is another new post which warns about Apple:
Steve Jobs is a master of controlling the conversation, and he has attempted to reframe the "open vs. closed" debate into "integrated vs. fragmented". There can be no doubt that his "integrated" approach has proven very profitable for Apple (poised to become the most valuable company on the planet this year, passing Exxon) but I don't believe that his methods are ultimately sustainable.
Microsoft is turning into somewhat of a patent troll while Apple is proving to be another headache that cannot be ignored. Little by little Apple teaches people to give up their rights and their freedom.
⬆
"FSF did some anti-Apple campaigns too. Personally I worry more about Apple because they have user loyalty; Microsoft doesn't."
--Bradley M. Kuhn (SFLC)