The Problem is Microsoft Windows, Not the Computer
Dr. Roy Schestowitz

2010-12-03 21:17:44 UTC
Modified: 2010-12-03 21:17:44 UTC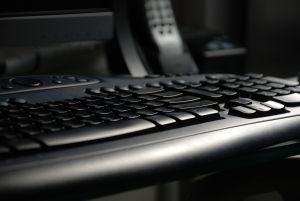 Summary: Continued failure of the press to properly report security news, as shown by some of the latest examples
JOURNALISTS need to be trained to call out Windows. Nobody should just assume that a "computer problem" is a Microsoft Windows problem, just as a "car problem" says nothing about Toyota or Mercedes in particular. In operating systems there are dozens of choices available, some being more available than others (sometimes for illegal reasons).
Gordon (
thistleweb
) wrote some hours ago about about this
ransomware story
. He rightly asked: "anyone spot the word "Windows" in the Microsoft only story? No? Not just me then"
It is not the only new example of this kind. This
other new article
should state very clearly that Zeus is exclusively a Windows problem [
1
,
2
,
3
,
4
,
5
,
6
,
7
,
8
,
9
]. It says:
A slew of Zeus Trojan variants and a merger between the two largest botnets have security researchers worried about future banking malware attacks.

[...]

"The heat is getting strong on Zeus," said Abrams, referring to the recent streak of arrests shutting down Zeus botnets worldwide. "Zeus and SpyEye have definitely merged," he said.

However, the merger "is not the big story," said Abrams, pointing out there are other Zeus variants that are as dangerous, such as Feodo, which has the ability to deliver a payload that attacks over a dozen banking institutions.

Security researchers are alarmed about URLZone, which can transfer money out of an account and manipulates the browser to keep showing the user the original balance. A Trojan called Ares is also making the rounds, with the developer claiming "it has the same banking capabilities as Zeus and SpyEye," according to German anti-malware company G-Data Software.
Here again (from the same source, Ziff Davis [
1
,
2
,
3
]) is a
report
which assumes people know "Botnet" means "Microsoft Windows Botnet":
There are several well-known botnets, including Kneber, Rustock and Koobface, pushing out spam and malware each day, clogging up inboxes and compromising Websites.
Had the press bothered to say "Microsoft Windows" when such bad news was mentioned, then maybe more people would realise that Microsoft Windows -- not computers in general -- is the problem. They should also be made aware that not all "computers" are equal and many choices are available even for commodity PCs (including BSD and GNU/Linux). Windows is an operating system, it is not a personal computer (PC). Technologists are familiar enough with the subject area to know all of this, but the vast majority of the public is not, so this gets exploited.
⬆