Microsoft Named as Environmental and Privacy Fiend
Dr. Roy Schestowitz

2011-01-02 20:27:09 UTC
Modified: 2011-01-02 20:27:09 UTC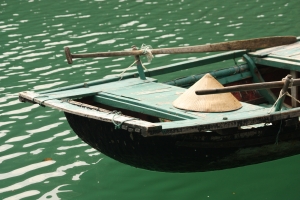 Summary: Greenpeace berates Microsoft for pollution and Forbes berates Microsoft for privacy disregard
Greenpeace has been telling us for years that Microsoft's disregard for the environment (production- and consumption-wise) is utterly appalling and perhaps the worst out there. It was even demoted last year. Here's the latest:
i.
Microsoft, Toshiba fail to impress Greenpeace
ii.
Nintendo And Microsoft Least Eco-Friendly Electronics Manufacturers
iii.
Greenpeace Criticizes Nintendo and Microsoft's Environmental Records
Nintendo has once again finished dead last in the Guide to Greener Electronics compiled by environmental activist organization Greenpeace, with Microsoft performing only slightly better on the organization's rating scale.

Greenpeace's latest report actually praised Nintendo for introducing an Energy Star-rated efficient AC adapter for the Nintendo DSi, and for meeting Europe's newly approved guidelines for energy-using products on both the Wii and DSi.


Microsoft's recent privacy misbehaviour/violations [
1
,
2
,
3
] is another noteworthy issue. See
this article/blog post from Forbes
, aptly titled "The FTC Promises an End to History Sniffing (Microsoft, Take Note)". Microsoft has gotten quite a reputation as it sniffs people's history also via Internet Explorer and data sharing with Facebook:
After researchers discovered that a number of popular sites were exploiting a Javascript security flaw to see what other websites their visitors had been to, class action lawyers and the government took notice.

In California, two men filed a lawsuit against YouPorn, the most popular site doing the "history sniffing." Meanwhile, in Washington, D.C. the nation's primary consumer privacy regulator says it's snuffing out the sniffing.

[...]

Microsoft's Internet Explorer is the last major browser in which history sniffing can still occur if you don't change your browser's default settings... Microsoft has not yet made a public announcement about fixing the flaw, and was cagey with me about it. But Vladeck and the FTC say the company has promised to make protection against "history sniffing" a default feature — thus preventing sites from using Javascript to check on the links a Web surfer has previously clicked on.
Microsoft and people's rights were never a good mixture.
⬆