OSI and FSF Unite in Face of Common Enemy CPTN/Microsoft
Dr. Roy Schestowitz

2011-01-20 07:33:36 UTC
Modified: 2011-01-20 07:33:36 UTC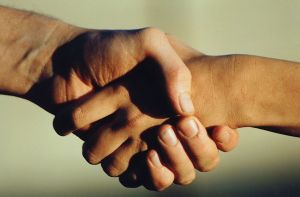 Summary: Novell's patents and their destination at CPTN/Microsoft/AttachMSFT [sic] are coming under fire by the FSFE, OSI, and FSF (the latter two formally complain to the US Department of Justice)
"OSI and FSF jointly refer CPTN purchase of Novell patents to US Department of Justice," Simon Phipps writes early in the morning. For some background see [1, 2, 3, 4, 5].
So the people behind "open source" and the FSF too (although Michael and Simon already have good relationships with the FSF) have
this to say
:
January 19, 2011 (update 2) - The Antitrust Division of the US Department of Justice has acknowledged receipt of the following correspondence (with attachment):



I am writing to you this morning in my capacity as President of the Open Source Initiative, a US 501(c)3 non-profit organization. Last month the OSI filed a statement with the German Federal Cartel Office (FCO) outlining our deep concerns about a proposed transaction whereby four companies, Microsoft, Oracle, Apple, and EMC, would create a new non-practicing entity (NPE) to acquire and hold Novell's entire portfolio of 882 patents. Since making that filing, we have been joined by the Free Software Foundation (FSF) and have updated that statement to represent that both our communities--the open source community and the free software community--are concerned that CPTN represents a potential broadside not against any particular product in the market today, but against one of the only viable sources of competition for these companies in software today: the free, libre, and open source software (FLOSS) communities.

Attached is our joint statement that reflects both our consensus thinking on the subject and our joint appeal that DOJ investigate the true purpose of CPTN.

If there is any other information you require from myself, any OSI board member, or the OSI as a whole, please do not hesitate to let us know. Thank you very much for your consideration.

Michael Tiemann President, Open Source Initiative




Sadly, the US Department of Justice is worthless. It's occupied by Microsoft cronies and right now it's occupied with attacking Wikileaks, treating it as though it is a terrorist group.
Phipps later expanded in his
IDG-run blog
, noting that "OSI And FSF In Unprecedented Collaboration To Protect Software Freedom" (not just "Openness", so well done, Simon Phipps):
Faced with a potentially large threat to free/libre and open source software from patent consortium CPTN, the two organisations have collaborated publicly for the first time.
"Novell folks seem to have vested interest in infecting Free Software with Microsoft patents,"
gnufreex
wrote some hours ago. "Maybe that was part of the deal" (OOXML,
Mono
, and
Moonlight
are obvious examples of it). Boycott Novell.
⬆