Alleged Attack Site of Darl McBride Gets Suspended
Dr. Roy Schestowitz

2011-01-26 22:47:50 UTC
Modified: 2011-01-26 22:47:50 UTC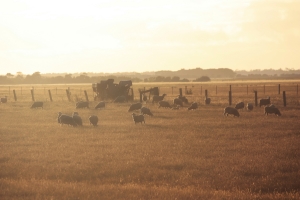 Summary: Darl McBride of SCO infamy is believed to be playing hide and seek, or perhaps just getting into a legal mess
A
scandalous smear site which we wrote about
a year and half ago
is
said to have been suspended
:
This is for historians, in case any of them wonder who was behind the scurrilous smear campaign that showed up on SkylineCowboy.com: if you visit today, you get redirected to a WebHost4Life message that says the site has been "suspended". I guess somebody didn't pay his bills. The url of the redirection is http://www.webhost4life.com/templates/lightsOut.bml?lightsoutuser=cattleback

Cattleback. The name of the subsidiary that SCO created and transferred a patent to and then sold off in 2007 was, if you recall, Cattleback Holdings. And Darl McBride was alleged to be calling himself "Skyline Cowboy" on that site in litigation about the smear campaign and the "loan" McBride said he made to Mark Robbins, plus lots more, that ended up tossed out of court on a technicality. And here the web host says the user behind SkylineCowboy.com used the nym "cattleback".
And in other news, SCO is
looking to raise $600,000 by selling to unXis
:
Yes, same old, same old. SCO proposes to sell to the winning bidder, surprise! unXis again. This time the purchase price is $600,000. A little water under that bridge. The last time unXis tried to buy SCO assets, even the bankruptcy judge wouldn't let it happen, deciding to appoint a Chapter 11 trustee instead. And you know how well that worked out.
Very dodgy. From the people who call themselves after ranch items nothing can ever come that's truly shocking.
⬆