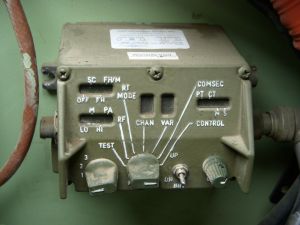 Summary: Vista Phony 7 [sic] is dying and Microsoft is attacking Android from several different directions because there is nothing else it can do
FOR THOSE who keep abreast of the news, smartphones are quickly becoming a hot item and along with them all sorts of gadgets continue to flood that market -- to the point of just about outnumbering so-called 'desktops', which are the old type of devices that qualify as computers for all the features that they offer. Microsoft has failed badly in the mobile arena and the whole strategy is so misguided that Microsoft turns from Windows Mobile to KIN/Zune to Vista Phony 7 [sic] with a touch of Silver Lie, and also items like Singularity and BSD (this item was mostly overlooked by the outlets of news, but it can relate to Danger/SideKick).
Earlier today our reader Chips B. Malroy dropped
this story from Microsoft Nick
. He writes that "[a]bout 1.5 million [Vista Phony 7] devices were shipped in six weeks, for an average of 250,000 per week; then 500,000 were shipped in the next four weeks, or about 125,000 per week. And that was during the holiday shopping rush."
"Ballmer has to continue pouring money into WP7, because if he stops, he admits failure, and loses his job."
--Chips B. MalroyMicrosoft is losing here very badly. At this pace, the company may not manage to even ship -- let alone sell -- 5 million phones (all combined). It's pathetic, but it is not surprising. Ryan argues that "it's clear, Microsoft will keep throwing cash into the fire subsidizing a product nobody wants until it fades into the sunset ala Zune" (that too failed).

Malroy replied with: "Ballmer has to continue pouring money into WP7, because if he stops, he admits failure, and loses his job. Which he most likely is going to anyway."

As everyone ought to know by now, the strategy at Microsoft has shifted to crushing Android -- the only viable deviceless or device-independent operating system for mobile devices (by viable we mean capable of taking over the market). So the patent attacks on Android (along with copyright smears from Microsoft Florian) should be expected and not at all shocking. One of our readers, Wayne, explains what those attacks from Microsoft Florian may be:


His other problem is what he is saying. He's singing the same song that Darl McBride, Ken Brown, and a whole bunch of other people have sung, and by now most techie geeks have gotten damned suspicious of it. We just don't believe it. We ask questions like Does Florian Müller Work For The Alexis de Tocqueville Institution?

And we check with people that we trust. Like PJ. Who wrote How Not to Get Snookered by Claims of "Proof" of Copyright Infringement. Or Doctor Roy, who has been chronicling Florian Müller for some time now, ending with this. When Roy started tracking Florian a lot of people thought he was crazy. Crazy like a fox maybe. Of course agreeing with Roy will get me a ton of hate mail, but hey, I'm a big boy.

So what does Florian do now? The very people he's trying to convince are Mostly certain that he works for Microsoft. I'm holding out for ADTI myself, I can't see Microsoft being quite that stupid. On the other hand…

Whatever goodwill he once had in the community is gone. He's become a laughing stock. Which means that whoever is behind him (and believe me, someone is) will find another sock puppet.
This morning I received an E-mail from Microsoft Florian. In it, he confirmed that he "met Michael McLoughlin in Brussels on the occasion of the European Commission's Oracle/Sun hearing (December 2009)." McLoughlin is the person
we mentioned the other day
(
Spanish translation
). He is describing himself as "Director, Enterprise Markets, Office of Strategic Relations at Microsoft".
⬆