Red Hat is Not Transparent Enough
Dr. Roy Schestowitz

2011-03-01 19:27:34 UTC
Modified: 2011-03-01 19:27:34 UTC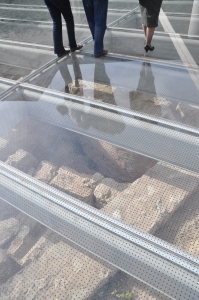 Summary: Red Hat does some dubious things and then dodges hard questions about those things
RED HAT has a fairly new Web site, OpenSource.com (it calls this a "community service"). Therein it promotes openness, transparency, etc. But Red Hat does not always walk like it talks and there is room for improvement.
To name some recent examples, Red Hat employees dodge questions about their software patents or indemnification policy, as well as questions about the Acacia settlement [
1
,
2
,
3
]. It's like the official policy is to never say a word about it. Now there are reasonably substantiated claims that
"Red Hat [has] "obfuscated" kernel source"
and when Red Hat seniors are asked about this, "no comment" is their official answer (coming from several directions, including the lawyers).
Red Hat enjoys the fruit of grassroots advocacy; the least it can do is reciprocate by stopping with all those unnecessary secrets.
⬆