How Microsoft Florian 'Cooks' Spin
Dr. Roy Schestowitz

2011-04-16 21:24:30 UTC
Modified: 2011-04-16 21:24:30 UTC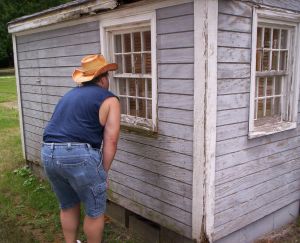 Summary: How mobbyists game the press and patterns for journalists to watch out for if they wish to avoid being deceived and exploited
In my "Inbox" I have over 100 messages from Microsoft Florian. Not all of them are personal. Florian is shy to admit this, but his operation is based on reuse of text for blog comments (he shut down comments in his own blogs after he had found them irritating) and also for E-mails, which he uses to embed his name and his often incorrect claims inside news articles. Maybe he pondered sending it to one zillion reporters, hoping that one in a zillion will give it room in a post/article. Maybe that's how the lobbying industry works, who knows? I sure don't. But what I do know what I was sent and I received admissions too. Here is an example of a message:
From: Florian Mueller To: "Roy Schestowitz" Subject: Bilski decision doesn't invalidate even one software patent Date: Mon, 28 Jun 2010 18:53:58 +0200

(sad story... and this here is an example of my emails to journalists when news break)

Please feel free to use in your reporting on the Bilski decision any of these comments. I'm the author of the FOSS Patents blog (and founder and former director of the NoSoftwarePatents campaign) on the Bilski decision and what it means for the patentability of software.

Here are a few select quotes, and further below the URL of my posting and the complete text.

"Unfortunately, the Supreme Court delivered an opinion that doesn't help the cause of partial or complete abolition of software patents at all."

"[T]he court's majority position is about the most liberal reasoning that it could have been. Only a decision to uphold the Bilski patent could have been any less restrictive.

"Simply put, the Supreme Court's decision does not do away with even one software patent that already exists, nor does it raise the bar for the future."

"The decision announced today makes it clear that a majority of the Supreme Court wanted to give the abolition of even only a small percentage of all software patents the widest berth possible."

"This US decision is even more disappointing when taking into account the global trend." [then mentions political process in New Zealand and court decision in Germany]

"The position that software patents should be abolished isn't nearly as popular among judges and politicians as it is in the free and open source software community."

The upcoming Defensive Patent License (DPL) is recommended at the end of the blog posting.

Here's the URL and the full text:
Then comes ego-surfing. He can show other people how the prior mentions (which he mass-mailed for) supposedly give him credibility. It's a chain of FUD, just like Microsoft with the FAT patent (using prior settlements to discourage re-examination).
It's a typical recipe of "please use my quotes"; "here are samples you can use" (not exact words). I received loads of those, even after pointing out to him that he is mass-mailing while hiding it, which I did not appreciate. In fact, judging by the headers it seems like a personal message, but after a while I could see what he was up to and then he sent me this explanation:
From: Florian Mueller To: "Roy Schestowitz" Subject: EU launches investigation against IBM over mainframe practices Date: Mon, 26 Jul 2010 15:33:54 +0200

(this goes to multiple recipients but I didn't want to use an undisclosed list because of potential problems with spam filters; nor do I use a mailer tool ;-)

[...]
Those "spam filters", eh? They are a hindrance to lobbyists. Florian and his bully friends from Microsoft can try all they want to gag those who explain their 'algorithm' (Florian has not patented this lobbying algorithm/business method yet, has he?), but people deserve to know the truth.
⬆