Novell Kicked Out of the S&P 500 Index
Dr. Roy Schestowitz

2011-05-02 07:49:25 UTC
Modified: 2011-05-02 07:49:25 UTC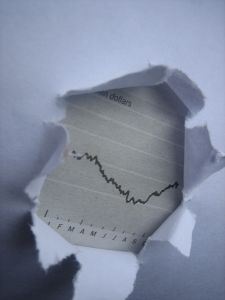 Summary: Victory declared by "Novell Boycott" now that Novell is officially off the market
ACCORDING to this press release, Standard & Poor's is removing NOVL. Yes, just like SCO (SCOX) at the time, Novell is going off the face of the Earth (not even "The Pink Sheet"). And as noted at the time, it is not looking good for Novell, but it's inevitable now that the company breaks apart and becomes just a set of patents and products for others to exploit. Here is some coverage [1, 2, 3] which says that "Chipotle is replacing meandering networking dinosaur Novell now that it's being taken private." There has also been a lot of coverage that mentioned this as a side issue [1, 2]. The original announcement says:
S&P MidCap 400 constituent Chipotle Mexican Grill Inc. (NYSE: CMG) will replace Novell Inc. (NASD:NOVL) in the S&P 500 index, and UTi Worldwide Inc. (NASD:UTIW) will replace Chipotle Mexican Grill in the S&P MidCap 400 index after the close of trading on a date to be announced. Novell is being acquired by a group of private equity firms in a transaction expected to be completed soon, pending final conditions.
An article titled "Time to Sell Novell?" was published and later removed by
Motley Fool
(just shortly before the sale) and
Sam Varghese
published a good article which started thusly: "Novell ceased to exist as a public entity at the end of trading in the US on Wednesday as the sale of the company to Attachmate Corporation was closed."
Interestingly enough, the company which replaces NOVL at the S&P 500
is under investigation
. Were they too corrupt (Novell
has a history of fraud
)?
While the world celebrates the death of Osama Bin Laden "Novell Boycott" celebrates the death of Novell. We shall address other aspects of this milestone in a later post.
⬆