More Microsoft Bribery ('Incentives') to Keep Linux at Bay
Dr. Roy Schestowitz

2011-06-01 16:51:15 UTC
Modified: 2011-06-01 16:54:19 UTC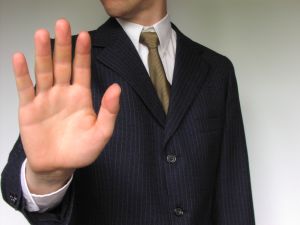 Summary: Microsoft is blocking Linux/Android by giving "incentives [...] in exchange for accepting the restrictions"
From Dina Bass (Microsoft sympathiser) and her colleagues we now learn more about an issue we covered last night. From the new article: [thanks to Will for the link]
Microsoft Corp. (MSFT) has asked chipmakers that want to use the next version of Windows for tablets to work with no more than one computer manufacturer, three people with knowledge of the plan said.

Chipmakers and computer makers that agree to the terms will get incentives from Microsoft in exchange for accepting the restrictions, which tie a single chipmaker to one tablet design, said the people, who declined to be identified because the new program hasn't been made public.

[...]

Under the plan being proposed by Microsoft, a given chipmaker would have to ally itself with a single PC manufacturer in order to qualify for certain incentives. Those may include features that ensure the device runs better or lower prices for the software, one of the people said.

Acer Inc. (2353) Chief Executive Officer and Chairman J.T. Wang, in an interview yesterday at the Computex trade show in Taipei, said Microsoft was trying to set limits on other companies. He didn't specify the restrictions.

"They're really controlling the whole thing, the whole process," Wang said of Microsoft. "They try to set the game rules," he said, and chip suppliers and PC makers "all feel it's very troublesome," he said.
Are the regulators paying attention? Microsoft seems to be breaking the law again, not just with blackmail. Microsoft
used the same anti-competitive and consumer-hostile strategy when GNU/Linux was thriving on sub-notebooks
. If this is not a violation of the law, it should be. It corrupts the free market, it is a form of collusion. Intel got brutally nailed for such crimes (before it paid AMD to keep silent on this matter).
The above restrictions are not intended to prevent tablets from
cannibalising
Windows sales on the desktop because almost no tablets run Windows (and Acer does not preinstall Mac OS X). That's just spin on Microsoft trying to assassinate competitors, notably Linux.
⬆