Corruption Pays off for Microsoft in Tamil Nadu
Dr. Roy Schestowitz

2011-08-31 20:30:39 UTC
Modified: 2011-08-31 20:30:39 UTC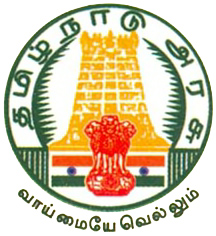 Summary: Corruption in procurement processes, such as the ones we mentioned recently in relation to Europe, come into public awareness in the form of leaked documents
SEVERAL years go we covered Microsoft's EDGI in India. We thought it was a fine demonstration of Microsoft's corrosive and corrupt power over India -- augmenting an agenda which was further lobbied for by the Gates Foundation. Together they have a lot of influence over the Indian government. For a little bit of background see:
Microsoft corruption has been quite rampant in India and over the years we have covered many more examples where Microsoft lied, misused the courts, and avoided tax (it was convicted of that too). One area where Microsoft has been less successful is Kerala and another -- to a lesser degree -- is Tamil Nadu. We have received documents (see
final
[PDF]
and
another version
[PDF]
) that show that there too Microsoft has managed to lobby and distort tenders/bidding processes, according to our sources. Swapnil Bhartiya dud a lot of the work highlighting the distortion. He also shows how and what was changed, so we need not do this again. "Tamil Nadu government is giving freebies as per their election promise," wrote to us a local. "They are giving 900,000 laptop in first phase.
"If the minimum cost of operating system is calculated to 1000 RS, then the OS itself will cost above 90 crores."
He continues: "In the first tender they had gone for dual boot system with Linux but suddenly few weeks back they came up with 2nd tender where they removed wireless cards, web cam and dual boot option. In other way it was simply to benefit Microsoft
On another occasion, explained the same person: "they put a tender asking 4 dual boot quotation just day before they announce bidder, they revoked the tender and came with new tender where they put only MSFT as option [...] threatening vendors to put dual boot and increase dual boot"
To quote the
analysis from Swapnil Bhartiya
:
What it clearly means is:

1. The government will buy around 1 million Microsoft Windows licences. 2. Government has blocked 'all' competitors such as Canonical, Red Hat, SUSE and other independent vendors which develop Linux based operating systems from bidding for this huge tender. 3. Government has chosen expensive and insecure Windows, over free and open source Linux which is much more secure. 4. Government has decided to train 1 million students in Microsoft products instead of Linux and open source. 5. The Tamil Nadu government has refused to support the local economy by blocking local vendors who could offer services around Linux and went in bed with a US based company. Why does the government even need to advertise the tender when it the end the corruption will find its way and the order will go to the favored party, blocking competitors. Will the government explain why it removed Linux and made the tender exclusive for Microsoft Windows?

We need more Anna Hazare to bring an end to the deeply rooted corruption in the Indian system.
And guess who always benefits from it? It is important to understand how Microsoft operates behind closed doors because the media hardly covers this. It's the brave people who leak information (at their own risk) that really spread the facts.
⬆